Whether you know your cat's weight or not, you've come to the right place. If you're not sure, we can help you understand their body shape and weight and what it means. And remember - no matter how they weigh up - we can provide expert advice to improve your feline-legged friend's health.
Being a healthy weight and shape will improve your cat's quality of life and mental health, it can delay the onset of long-term diseases and may even help them live longer.
Weighing your cat regularly will help you keep a close eye on weight loss or gain, but it's also important to know their body shape, as this helps to tell you if they're the correct weight for their build and size.
Give your new kitten all the ingredients for a healthy, happy life
We know how special it is to bring a new kitten into your home. Equally, we know some pet owners worry about being responsible for their health and happiness. Our helpful kitten guide will tell you everything you need to know!
Diet and exercise make a difference in the health and happiness of your new pet. Getting the basics right in the first few months of your kitten's life is vital, so it's important you know what they should eat and how much exercise is enough. To give our new four-legged friend the best start in life, we need to help them stay at a healthy weight – our expert advice will tell you how.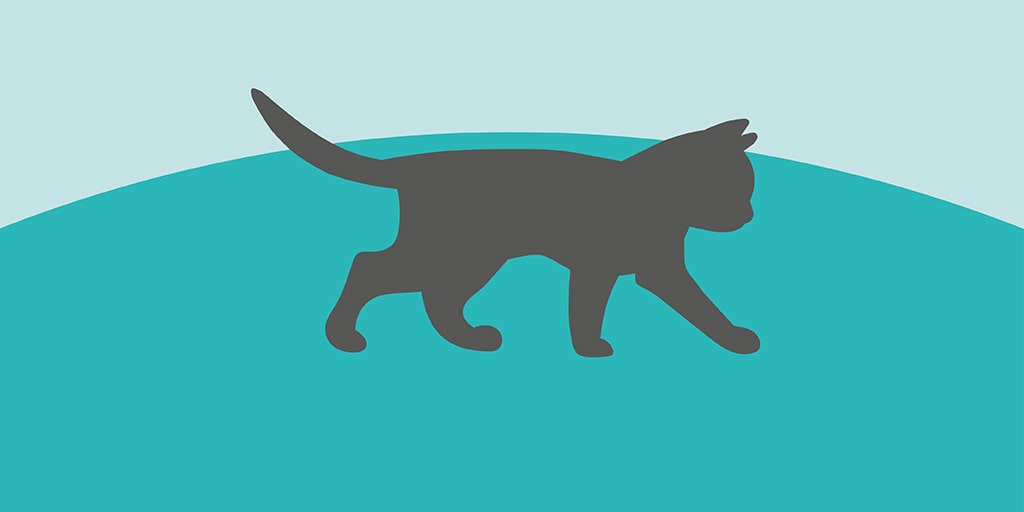 How to recognise if your cat is a healthy shape
As owners, we want our pets to stay happy and healthy, so we need to recognise if they're becoming under or overweight. Follow our simple steps to help you find out whether your kitty is in good shape.
Step 1
First of all, take a good look and feel of your cat's body. If they are an ideal, healthy weight, you should be able to:
See their waist, from the side and from above
Feel your cat's ribs when running your hands over their side
Feel the spine and hipbones (but they shouldn't be sticking out)
Feel your cat's tummy go in, not bulge out
Touch the base of your cat's tail, and there shouldn't be a build-up of fat
Step 2
Once you've had a good look and feel, select the image below that best represents your cat's body shape.