Barnet charity shop targeted by thieves in Christmas raid
08 January 2018
Heartless criminals steal hundreds of pounds of cash
We are appealing for donations after our Barnet charity shop was broken into by thieves who stole hundreds of pounds of cash during a Christmas raid.
Our staff arrived at the shop on Christmas Eve to find a window had been smashed, wooden cabinets in the office destroyed and the safe broken into with all the contents stolen.
PDSA Barnet Shop Manager, Paris Psillou, said the thieves had taken hundreds of pounds of cash during the robbery, while the shop was forced to close on Christmas Eve – traditionally one of the busiest shopping days of the year.
Paris described the break-in as 'devastating' and said PDSA had suffered financially as a result.
She said: "Everyone is heartbroken and the timing of it meant Christmas was completely ruined.
"We were here sorting everything out on Christmas Eve but had to shut our doors and it was such a shame as the High Street was bustling with people.
"Being unable to open the shop means that not only have we lost donations, we've also lost out on income that would have helped treat poorly pets and had to pay to replace our window. How anyone can target a charity like this is beyond me, I just don't understand the mentality."
We have issued an appeal for donations following the break-in. To help please donate today.
Anyone with any information about the incident is asked to contact Barnet Police on 101 as a matter of urgency.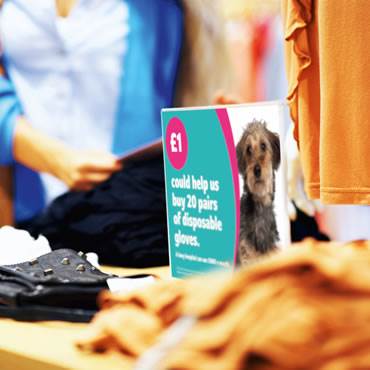 We're appealing for donations after a break-in at our Barnet shop. Can you donate today?
Donate to PDSA