Boost to the kitty as PDSA receives second mystery donation
28 December 2017
Pet wellbeing charity PDSA is celebrating a second bumper mystery donation after £1,000 was dropped into its Aberdeen Pet Hospital over the Christmas break. Only last week, the Dundee-based winner of the charity's prize raffle handed their £2,500 winnings back in a generous show of support.
The latest gift amazed vets working at the charity's Fraser Place Pet Hospital when an envelope stuffed with cash was pushed through the letterbox. All that was written on the envelope was 'PDSA XXX'
PDSA Senior Vet, Fiona Gregge, said: "We are absolutely over the moon with this very kind donation. We have no idea if the donor has used our services in the past but whoever you are: thank you very much! We help sick and injured pets right through the festive period, so we are immensely grateful. PDSA doesn't receive any government funding to provide its vital veterinary service, so I'd like to thank the anonymous supporter for thinking of us."
Many of the charity's 48 Pet Hospitals are open 24/7, to ensure pets always have a place to turn in case of emergency.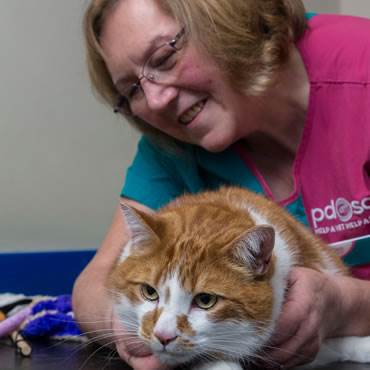 Your donation will help us save pets all year round. Will you help us save a pet? 
Donate now