Celebrity canines and their owner make history after raising over £100k for vet charity in six weeks
18 August 2020
Kerry Irving, owner of social media stars, Max, Paddy and Harry, breaks PDSA's fundraising records
A devoted owner and his famous four-legged Spaniel companions, Max, Paddy and Harry, have broken records for the largest sum raised for vet charity PDSA by a single volunteer fundraiser - raising a remarkable £100,000 in less than six weeks.
Kerry Irving, the proud owner of the Keswick canines-turned-social media stars, wanted to raise cash for the vet charity to mark Max's 13th birthday on 12 August.
Kerry's story has become a well-known since he set up Max's Facebook page four years ago. Max helped Kerry overcome crippling depression after a car accident left him in chronic pain. Paddy and Harry have since joined the pack and together, the four of them walk the Lake District – broadcasting their exploits daily on their Facebook page, Max Out in the Lakes.
In 2018, Max and Paddy were honoured with a PDSA Commendation for providing support, comfort and joy to thousands of people both in the furr and on social media
Kerry asked their huge following of loyal social media supporters – which has risen to an astonishing 144,000 fans on Facebook alone – to support them in their mission to climb the UK's highest mountain, Ben Nevis, last month which itself raised £46,600.
Kerry also held an online raffle which sold over 40,000 tickets, and this weekend Kerry took the plunge in a jetty jump that was streamed live on Facebook.
Together, Kerry's efforts have seen him raise a staggering £100,000 for PDSA, which will enable PDSA's vet teams to provide life-saving treatment poorly pets across the UK.
Kerry said: "I'm so very proud of what we've managed to achieve and would like to thank each and every person who has donated and supported us in our journey raising vital funds for PDSA.
"I'm fortunate that we can afford to look after my miracle dog Max should anything go wrong but there are thousands of miracle pets out there helping their owners daily that aren't in the same position, and that's why I've been working hard to fundraise for PDSA. They are a fantastic charity who believe no pets should suffer because of financial hardship and they are there for pets in need of life-saving care.
"Hiking up Ben Nevis is a challenge that, until recently, I'd have considered impossible. And if it wasn't for Max, I wouldn't be here at all. My dogs are my constant companions and I don't know where I'd be without them, and that's why I'm raising funds to PDSA who need our help now more than ever."
PDSA Vet Hermione Hillen, who joined Kerry and the boys on their jetty jump this Saturday, said: "Kerry and his boys are an inspiration to us all and we're extremely grateful for their incredible, ongoing support. The amount they have raised is truly astonishing and their support is needed now more than ever before.
"The support of Kerry, Angela, Max, Paddy, Harry and everyone who has donated means the world to us. PDSA is facing a massive funding crisis so vital support such as this will help ensure the charity can continue its life-saving work, treating sick and injured pets in need across the country.
"Our veterinary care is a lifeline to so many owners across the UK and costs £60 million a year to run. But due to the pandemic, we're losing around £3 million a month in income. We don't believe pets should suffer because of financial hardship and the support from Kerry will help us to continue our vital work."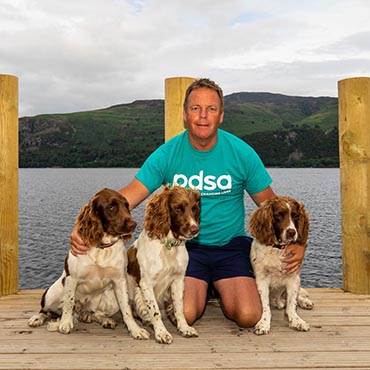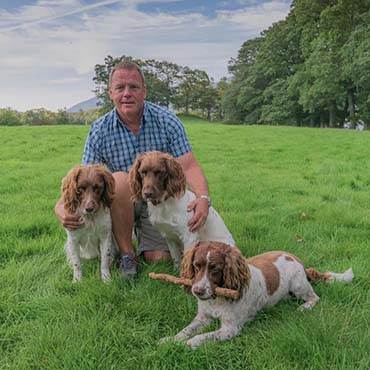 We need your help to keep our vital veterinary service going for the thousands more pets who will need our support during COVID-19. Please help us to be there to stop the pain and suffering of much-loved pets. We need your help today to ensure much loved pets have a tomorrow.
Help pets in need