Former bulging Beagle with a taste for Sunday roasts is named pet slimmer of the year
05 December 2019
Luigi crowned PDSA Pet Fit Club Champ!
A former bulging Beagle – with a taste for Sunday roasts – has been crowned pet slimmer of the year after shedding a third (30%) of his bodyweight and 14 inches in just six months.
Every year vet charity PDSA helps the UK's fattest pets battle the bulge in Pet Fit Club – a six-month diet and exercise competition, specially tailored and overseen by its vets and nurses. 
Six-year-old Luigi, from Newport, Wales, beat off competition from five other pets (three dogs and two cats) to be crowned champ. At the beginning of his diet he weighed-in at a whopping 29.10kg (4st 8lb) - 39% over his ideal weight.
After PDSA vets warned that his health was at serious risk from his excess pounds, his concerned owners cut out his extra food and increased his exercise.
He wowed the competition's judges by losing 8.7kg (1st 5lb) - reaching 20.40kg (3st 3lb) – the perfect weight for him.
Storming into second place was Missi the Bulldog from Walsall, West Midlands, who cut out ice cream treats, losing 24% of her bodyweight. Moggy Bournville from Sheffield was named the competition's 'Top Cat' after losing over 1kg – 11% of his bodyweight.
Overall, this year's PDSA Pet Fit Club finalists lost over 37kg (5st 12lb).
Luigi's 'tail'
Luigi's owner Perrie Eedy (28), said that his huge appetite and love of human treats had led his weight to spiral out of control.
She said: "Since overhauling Luigi diet and exercise regime, the change we've seen in him has been unbelievable, he's a different dog now! At first the weight came off slowly, but after a couple of months of being strict and really sticking to it, we noticed a big difference in him and his body shape.
"The diet has impacted all of our lives for the better; we take him out for a walk without question first-thing in the morning which is a great kick-start to our day. We spend more time outdoors exploring new places with him now, and it's helped me with my exercise too as I go out on runs and long bike rides with him. He has totally transformed from the dog we used to drag out on walks before, he's often running well ahead of us now."
But his weight-loss journey hasn't been without a few mishaps. Perrie added: "We got married earlier this year and put Luigi in a home boarding kennel for a few nights, but while he was there he managed to break into the locked utility room where the food was kept. They found him head-first in a bag of food! We don't know how much he managed to eat but he didn't lose any weight that month.
"On another occasion he also managed to steal a Birthday cake I'd made and left cooling on the kitchen counter before I decorated it! He ate about half of it before I found him, and my poor husband was left without a birthday cake, as I had no time to make another.
"Apart from those slip-ups he's been brilliant. He's so much more agile now, and full of energy.
"My Nana has changed her ways too. She used to be guilty of feeding him lots of treats but she understands now why cutting these out is so important. She can see the positive change this diet has made to his life".
Luigi has reached his ideal weight, losing 8 inches from his waist and 6 inches from his chest, so will now be switching to a food programme that helps maintain his weight.
"It's been an amazing experience and I'd recommend it to anyone who needs help with their pets' weight," continued Perrie. "I'm delighted he's won the competition, but even if he hadn't, seeing him lose the weight and being so much happier and healthier would be enough of a prize!"
Luigi's weight-loss has been supervised by Karen Jones, PDSA Vet Nurse at Cardiff PDSA Pet Hospital.
Karen said: "Luigi has undergone an incredible transformation over the last six months. He is unrecognisable from the dog that waddled into our hospital for his first Pet Fit Club weigh-in six months ago. Every month we've seen him slim down a little more and gradually get healthier and happier. He is like a puppy again!
"His family have been very dedicated, overhauling his diet and exercise programme to transform his life! This amazing outcome is testament to what can be achieved with the right effort and support.
"Any owners who are worried about their pet's weight should seek advice from their vet, who can work with them to get them on the right diet and safely increase their pet's exercise levels."
PDSA Vet Olivia Anderson-Nathan, who is on the Pet Fit Club judging panel, added: "It has been hugely rewarding to see Luigi and the other pets' weight decrease over the last six months. Their success is testament to the hard work of their owners and our PDSA veterinary teams.
"Pet obesity is a growing issue that affects millions of UK pets. We believe up to 50%* of dogs and cats in the UK are overweight or obese, which can lead to serious long term health problems and a shortened life expectancy."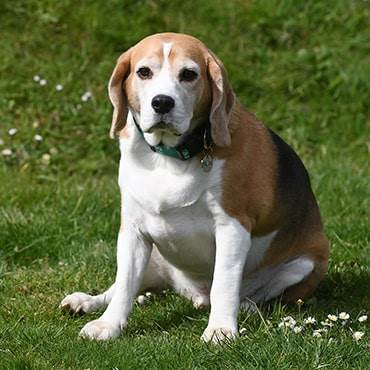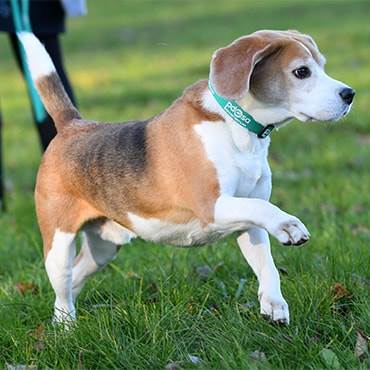 Find out more about this year's pet slimmers and register your interest for the 2020 Pet Fit Club competition.
Find out more