World Pup Nightmares!
25 June 2018
Ronaldo the grass-allergy cat and Messi the cut-up dog are among 'tails' of woe
As football fans across the globe watch their team through the highs and lows of the World Cup, we've decided to share our very own collection of 'World Pup Nightmares' featuring pets with famous soccer names…
While the world's greatest footballers strive to avoid injury this summer, some of their furry namesakes have not been so fortunate:
Ronaldo (cat from Middlesbrough)
The 'real' Ronaldo is never more at home than when he's on the pitch but it's lucky the Ballon d'Or winner doesn't share an ailment with Ronaldo the cat from Middlesbrough - for this black and white moggy is allergic to grass!
Just stepping out on the hallowed turf turns him as red as a beetroot and makes his skin crawl – similar to the reaction his famous namesake can rouse in rival supporters.
Owner Annette Loughlin said it was only this year that her beloved 10-year-old cat developed his allergy. However, his condition has improved after he received a steroid injection at our Middlesbrough Pet Hospital to alleviate his symptoms.
Annette, 63, said: "He does seem better but he still loves going on the grass, I just can't stop him.
"He's a very demanding cat and is so vocal, he never shuts up. He also takes great pleasure in teasing the dogs on the green and he will stare at them. They bark and go wild but he doesn't care in the slightest."
Neymar (cat from Bow)
Samba star Neymar may have nerves of steel on the pitch but even he may wince at the thought of what's happened to Neymar the cat, from Bow, London, who's just gone under the knife for his castration.
But, despite this lack of ball control, the one-year-old feline hasn't lost any of his mischief or magic as he's always very active, according to his owner Faiben Yemane, 32. As he's had the snip, he'll be less likely to get into scrapes with other cats on the block, avoid serious diseases and, of course, not be the cause of unwanted kittens.
Faiben is a big football fan and says a visit to the Rio Carnival in Rio de Janeiro gave her the inspiration for his name.
She says: "I've been to Brazil and absolutely love the culture and atmosphere there. I got Neymar at eight weeks of age and was told the kitten was a female so thought it would be a good unisex name. However, I later found out at PDSA that he was a male anyway!
"He's such a lively cat and he doesn't sleep, he's always up to trouble. The other day I heard him at 4am getting into my wardrobe and knocking all the clothes off the hangers."
Messi (terrier cross, from Sheffield)
Football superstar Lionel Messi has faced some rough opponents but never had his own team-mates at his throat like his canine namesake from Sheffield.
The eight-year-old Lakeland cross Patterdale terrier suffers from epilepsy and while she is on daily medication to control it, still gets the occasional fit. A recent seizure spooked her canine companion Layla, also eight, who attacked her while their owners were out. Brian Ruff, 71, and partner Carol Holland, 67, returned to find Messi with puncture wounds to her neck and took her straight to our Sheffield Pet Hospital where her injuries were cleaned and treated under anaesthetic and she was kept in overnight.
She's since been discharged and appears to have patched things up with her best pal Layla – Brian says they're always practicing long balls to each other in the back garden.
Pensioner Brian said the couple got Messi as a puppy during the 2010 World Cup in South Africa.
He said: "I was watching the World Cup and my partner was saying to the puppy "you're so messy' as she was making a right dog's dinner of her food. She repeated this a few times so I just started calling her Messi after my favourite player.
"We share the same birthday and everything so when people send me a card it always says to Brian and Messi now."
Kane (Staffie, from Nottingham)
England skipper Harry Kane is used to hearing crowds go wild but let's hope it doesn't result in the ear trouble suffered by namesake Kane the Staffie, from Nottingham.
The eight-year-old pooch was off form and caught the eye of his owner Brian Breedon, 60, after he noticed his pet was pawing at his ears and constantly shaking his head.
He took him for treatment at our Nottingham Pet Hospital, where vets gave him a steroid injection and prescribed him some medication. After a couple of visits, he's now feeling much better and is now back to full fitness.
Brian said: "Kane is such a loveable dog and he's very loyal. He's so important to us and I'm grateful to PDSA for the treatment he's received."
Other pets to feature on our squad list include a cat named Vardy who went missing for three months but returned home safe and a dog named Salah who's received a microchip to ensure he can be easily found if he ever strays.
Football also appears to be a popular pastime for pet owners to enjoy with their pets this summer, as our latest Animal Wellbeing (PAW) Report found that 22% of owners say they regularly play with a football with their dog*.
* All figures, unless otherwise stated, are from YouGov Plc. Total sample size was for the pet owners' survey was 4,639 dog, cat and rabbit owners aged 18+ who live in the UK. Fieldwork was undertaken between 9 and 19 January, 2018. The survey was carried out online. The figures have been weighted and are representative of the population by pet species (cat, dog or rabbit owners) and the owner's gender, age and region. Total sample size for the PDSA professional was 590 veterinary professionals. Fieldwork was undertaken between 8th January and 5th February 2018. The survey was carried out online through an open link. The figures have not been weighted.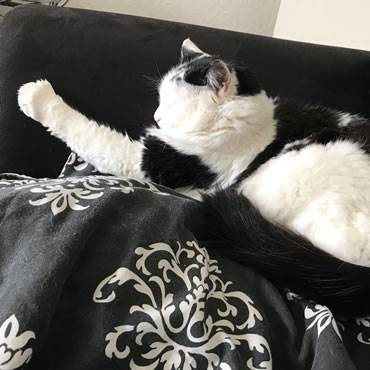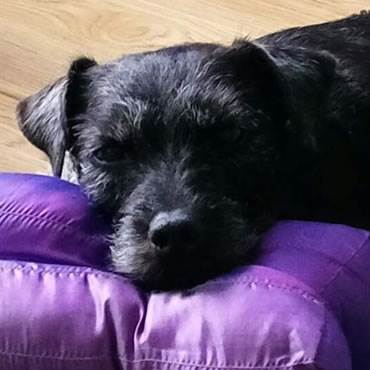 Is your dog not quite as active as a 'World Pup' superstar? Find out how much exercise they need and some fun ways to keep them match fit.
Our vets' top tips