Dog left extremely ill after contracting Lyme Disease from tick-bite
06 September 2016
PDSA urging owners to protect pets from pesky parasites
Lakeland Terrier cross Brad, from Somercotes, Derbyshire, became extremely ill after contracting suspected Lyme Disease from ticks on a hedgehog in his owners' garden.
Lyme Disease (Borreliosis) is caused by ticks – blood sucking parasites found in woodlands and long grass. It can lead to symptoms in pets such as fever, pain and swelling in the joints, crippling arthritis, nerve damage and even meningitis – which are similar to human symptoms.
Neil and Teresa Amos said their seven-year-old dog had found the hedgehog and when he came indoors he had several ticks attached to his muzzle and leg.
Although Neil believed all of the ticks had been successfully removed the damage was already done as it seems Brad contracted Lyme Disease from one of the parasites.
He said: "A few weeks later I noticed Brad wasn't himself at all. He would stand there almost looking straight through us and he couldn't jump on and off the sofa.
"We've owned dogs all our lives and I'd heard about Lyme Disease so it automatically registered with me about the ticks and we took him straight to PDSA."
Aimee Labbate, senior vet at PDSA's Derby Pet Hospital, agreed that Brad was displaying classic symptoms of Lyme Disease.
She said: "Brad appeared to be very uncomfortable and was suffering joint pain. He seemed to have a hunched appearance and was having head tremors.
"We suspected he had Lyme Disease and prescribed a long course of antibiotics."
After six weeks of medication Brad is making good progress.
Theresa added: "I would say he's 100% back to his old self which is great. But he is one of the lucky ones. People don't often realise how serious a tick bite can be but hopefully by highlighting Brad's story we can help raise awareness among more pet owners."
Thanks to funding from players of People's Postcode Lottery, we're educating pet owners on measures they can take to minimise the risk of themselves or their animal being bitten.
For more information, read our vets' advice on preventing ticks.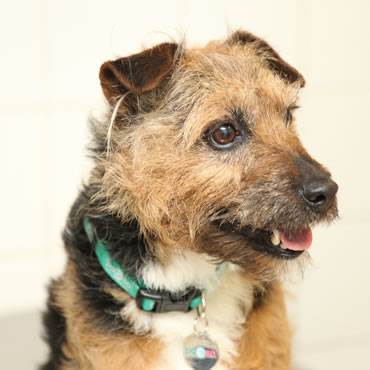 Shop the PDSA Pet Store for spot-on treatments for fleas, worms, ticks and other nasties. 
Shop now