Pet First Aid Course
Please note - due to the increase in demand for our Pet First Aid courses we have had to introduce a small administration / booking fee of £5.00 per person* (non-refundable & non- transferable) (Including VAT)
*Payment is taken via PayPal at the time of booking – please have your card details or Paypal account details ready.
Keeping our pets safe takes many important skills – including a knowledge of first aid in an emergency – this course provides a mixture of theory, discussion and practical tasks and covers the following subjects:
Recognising normal for your pet
Heatstroke
Bandaging
Bloat
Poisoning
Seizures
Choking
Resuscitation
Being prepared
2020 Course dates are updated throughout the year
Due to limited spaces available, book your workshop today. You'll receive 4-6 hours of training - though this time can vary depending on the course and size of the group. Courses may vary from split sessions to our one day course
How to check course dates and book your place
We are offering our workshop spaces at venues across the UK throughout 2020.
You will be asked to create an online account to register and once you have selected your venue and date, will receive a booking confirmation with further information on venues.
What does the course involve?
Our 'Pet First Aid' workshop provides 4-6 hours training.
The focus for the day is on being able to identify when something isn't right with a pet and being able to act accordingly in an emergency situation before you get to the vet.  We'll also take a look at how you can prevent some emergencies from occurring in the first place.  Delegates will leave with knowledge on how to prevent, identify and take the appropriate action in the case of an emergency.
It is delivered by our Community and Education Vet Nurses through a mixture of:
Facilitator led theory work
Group discussion
Case studies
Video examples
Practical exercises
At the end of the course you will be able to test your knowledge on what you've learnt by completing our online quiz.  You have 7 days and 3 attempts to pass the quiz, once you've done that we'll email your course certificate to you.
You can find all the information you need about each course on the individual events.
If you have any further questions, or want to know about future events, please contact us at 01952 797208.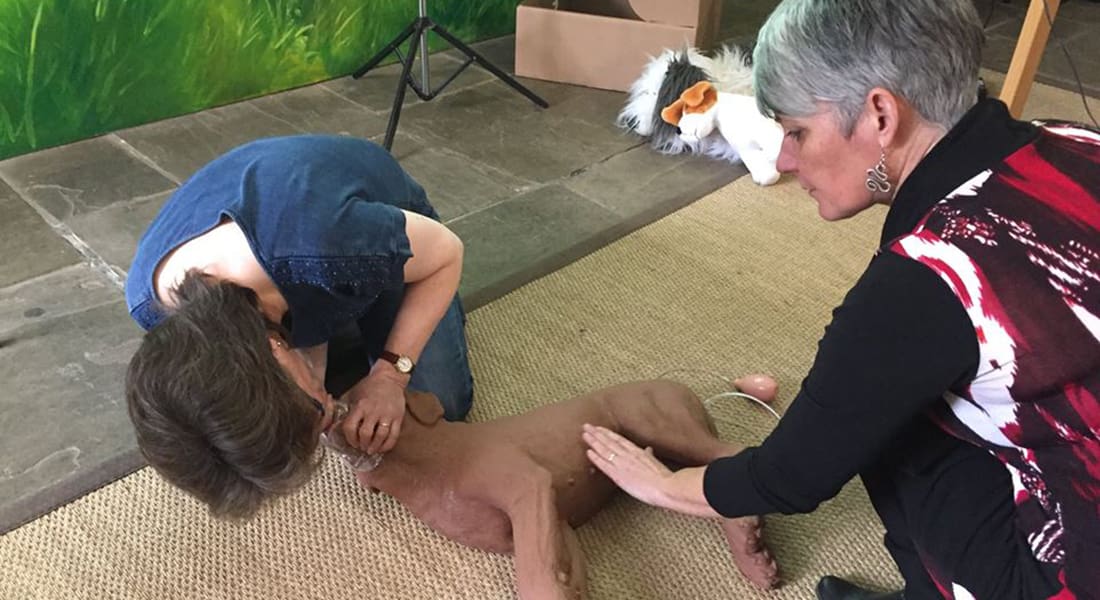 Don't just take our word for it – 100% of delegates scored the training useful or extremely useful
Read the Testimonials
Would you know what to do if something like this happened to your pet? Sign up for our free Pet first Aid guide now.
Free first aid guide