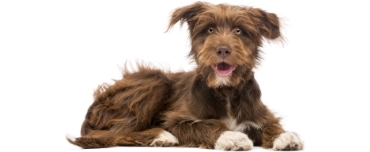 Overview
Does your dog have a painful mouth? Are they eating less? Shying away from their food? Have they lost weight?
There are many different problems that can cause mouth pain.
It's important to check your dog's mouth and teeth regularly.
Contact your vet as soon as you notice a problem with your dog's mouth.
Symptoms of a painful mouth
If your dog has a painful mouth, you may notice the following symptoms:
Weight loss
Difficulty eating/shying away from food
Chewing on one side only
Drooling
Rubbing/pawing their face
Crying when they yawn, pant or their mouth is opened.
Causes
Stomatitis (inflammation inside the mouth)
Wounds such as stick injuries
Burns (heat, chemical or electrical)
Lumps in the mouth
Jaw problems such as a jaw fracture and 'Westie jaw'
Mouth ulcers 
Something stuck in the mouth – such as a piece of bone or stick
Did you find this page useful?
PetWise Pet Health Hub – brought to you thanks to support from players of People's Postcode Lottery 
Written by vets and vet nurses. This advice is for UK pets only.
Illustrations by Samantha Elmhurst