Clive - PDSA Order of Merit
Medical Alert Assistance Dog, Clive, received the PDSA Order of Merit in July 2022 for his life-changing devotion and constant companionship to his owner, Michelle.
The PDSA Order of Merit celebrates extraordinary animals who demonstrate the unique bond between animals and humans - a bond that is PDSA's mission to protect.
As a fully certified Medical Detection Dog, Clive, a ten-year-old Cocker Spaniel, has transformed the life of his owner, Michelle, after she was diagnosed with Addison's disease.
Clive was formally awarded the PDSA Order of Merit at a special ceremony in London on 14 July 2022.
Watch his inspiring story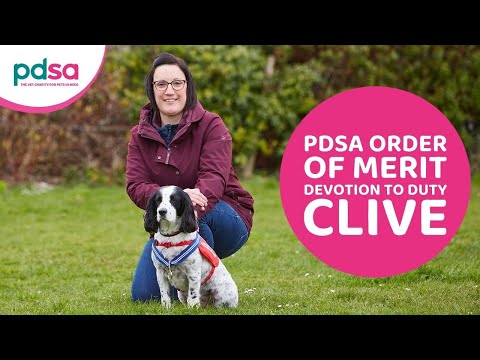 Video found at youtu.be/ueRbz91meiU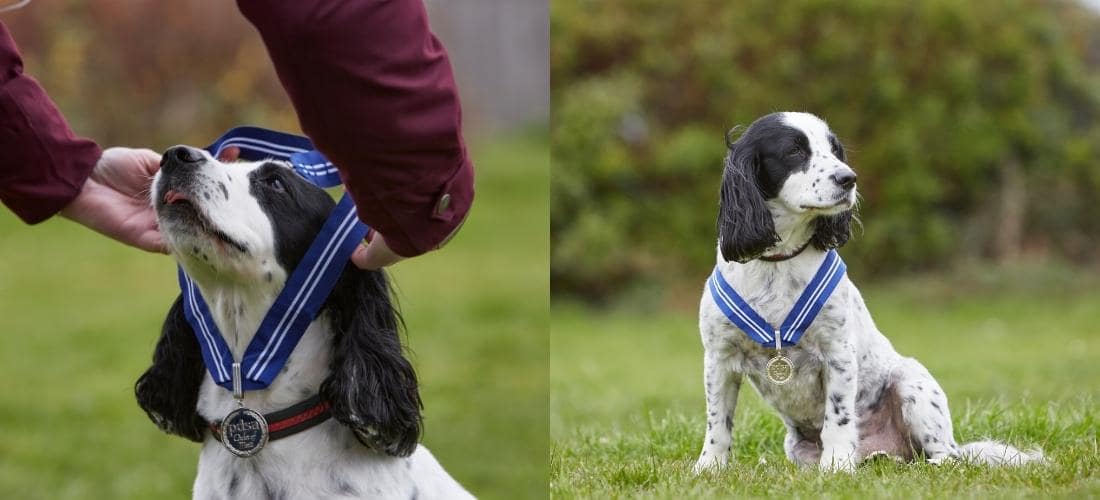 Clive's story began much like many other pets' lives do. Looking for a new addition to her loving family, Clive's owner, Michelle Sutherland (34), chose him from a litter of Cocker Spaniel puppies and brought him to the family home once he was old enough.
Around 12 months later, Michelle became very poorly. In 2012, she was sadly diagnosed with Addison's disease - a rare disorder of the adrenal glands that has life-threatening side effects. Following her diagnosis, Michelle was left housebound, unable to work, and in need of round-the-clock supervision. On return from her first hospital stay, Michelle noticed Clive began following her around everywhere and, at times, would even wake her in the night by touching her mouth.
During a chance meeting at Crufts with Dr. Claire Guest, Chief Executive Officer and Co-founder of Medical Detection Dogs, Michelle discussed Clive's attentive behaviour and his tendency to wake her up at night. Dr Claire Guest suggested that Clive was perhaps alerting Michelle that something was wrong, and that he would likely be an ideal candidate for training.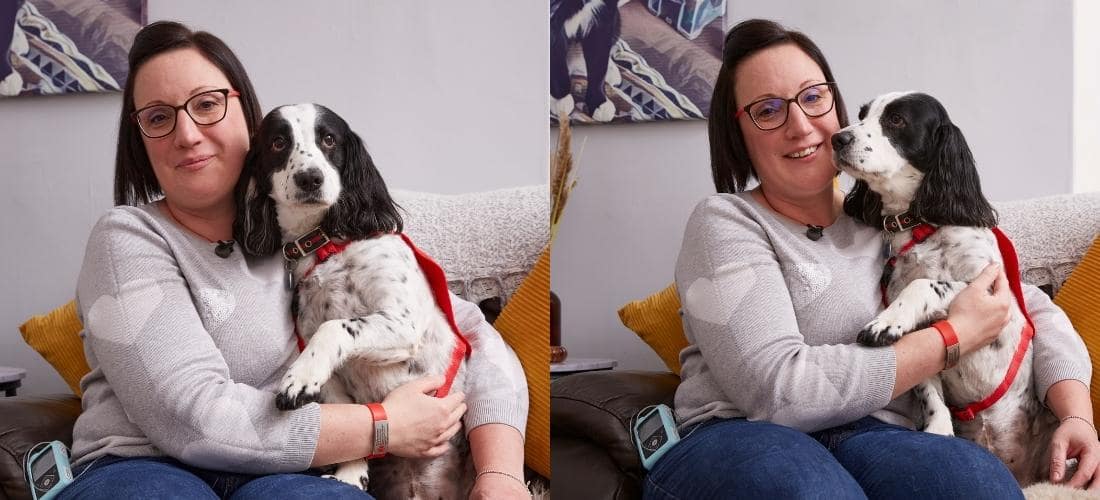 Clive was accepted onto the Medical Detection Dogs training programme and, 18 months later, became fully accredited. Since then, he has transformed Michelle's life. Using his powerful sense of smell, Clive is able to alert Michelle when her cortisol levels drop. Michelle has been fitted with an adrenal pump to administer immediate medication on Clive's alert and he can also fetch emergency injections if needed.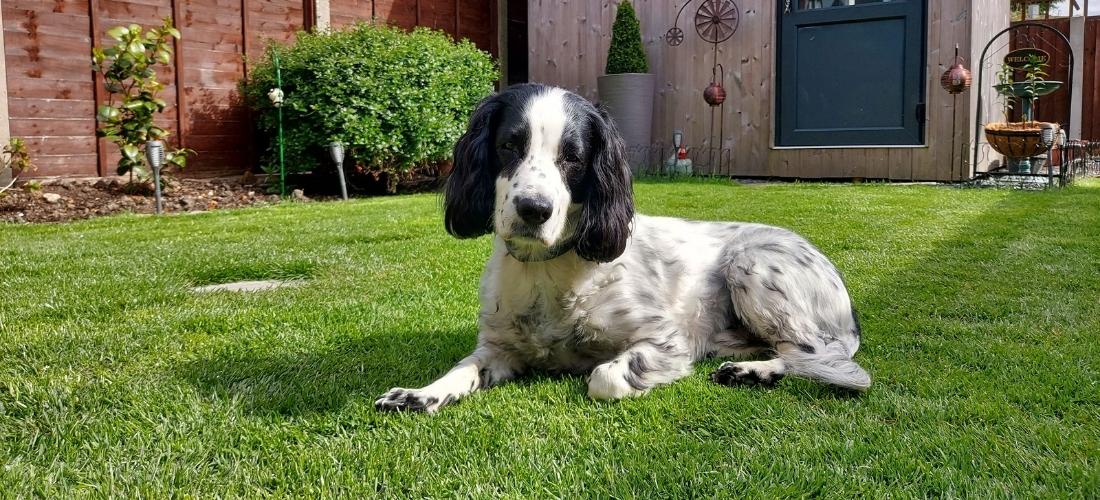 Over the years, he has alerted Michelle thousands of times, avoiding the need for ambulance call-outs and hospital stays.
With Clive at her side, Michelle has regained her quality of life and her independence. She returned to full-time work in Logistics for Humberside Police and can travel and socialise, all of which would be impossible to do without Clive's life-saving alerts.
Clive's loving devotion and life-changing service to his owner are of huge value, making him a deserving recipient of the PDSA Order of Merit.