Max - PDSA Order of Merit
English Springer Spaniel Max received the PDSA Order of Merit in February 2021 for providing comfort and support to thousands of people worldwide.
The PDSA Order of Merit is known as the animals' OBE. It recognises animals that display outstanding devotion to their owner or wider society, above and beyond companionship.
Thirteen-year-old Max is the first ever pet to receive the PDSA Order of Merit since its inception in 2014. Watch his inspiring story: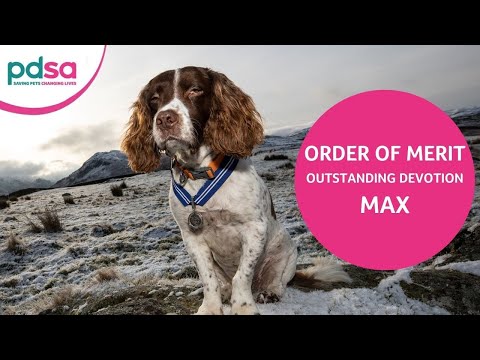 Video found at youtu.be/sCK18A3Roo0
Max's story
In 2006, Max's owner, Kerry Irving, was the victim of a road traffic accident. This left the fit, outdoor-loving 46-year-old unable to walk. As a result, Kerry's mental health declined and he was diagnosed with severe depression. Two years after the accident, Kerry met Max and their incredible bond gave him a reason to walk again. They climbed Ben Nevis twelve months later – a challenge that proved how far they had come together.
Then, Kerry - a keen amateur photographer – started to show Max enjoying his walks in the Lake District on his business Facebook page. As a result, followers grew as more people began visiting the page to enjoy Max's adventures. Therefore, Kerry dedicated the entire page to him, renaming it 'Max out in the Lakes'.
After that, Kerry received hundreds of requests from Facebook fans to meet Max, and Kerry was happy to oblige. To support this, Max trained as a therapy dog with Therapy Dogs Nationwide in 2016. This enabled him to make special visits to people in schools, hospitals and hospices. The spaniel's popularity was so great that Kerry began organising walks for charity which enabled large groups of people to meet him.  
In 2018, alongside his 'brother', Springer Spaniel Paddy, Max received the PDSA Commendation. The citation read: For providing support in recovery and enriching the lives of many others. This recognised how the dogs had helped their owner and their valuable community activity.
Since 2017, Max has met over 10,000 people through personal meet-and-greets, charity walks, public appearances, school visits and book signings. He has helped to raise nearly £300,000 for a number of charities, including PDSA.
Messages of thanks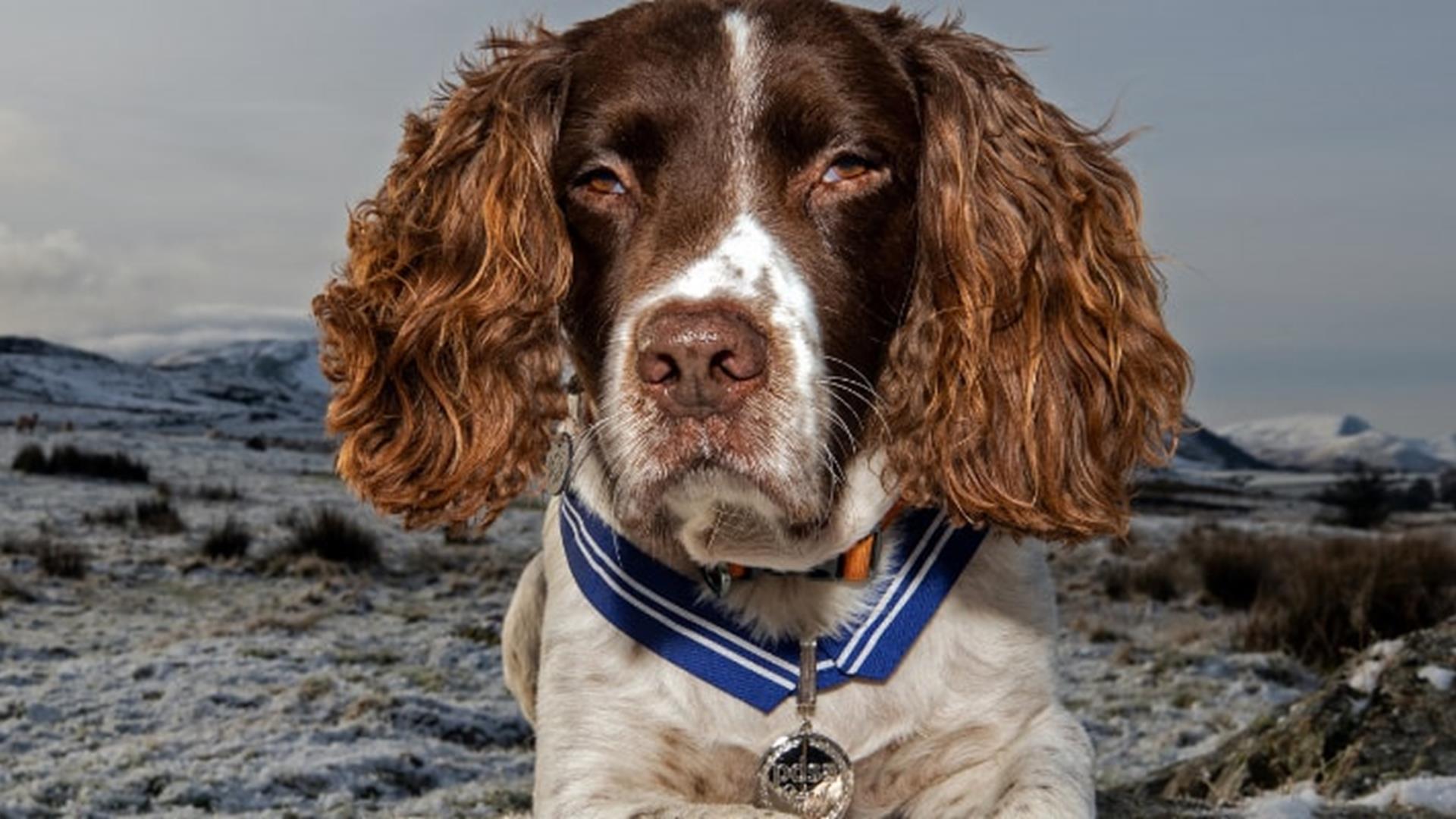 "We receive daily messages from people all over the world, saying how Max's adventures make them smile and bring joy to their life."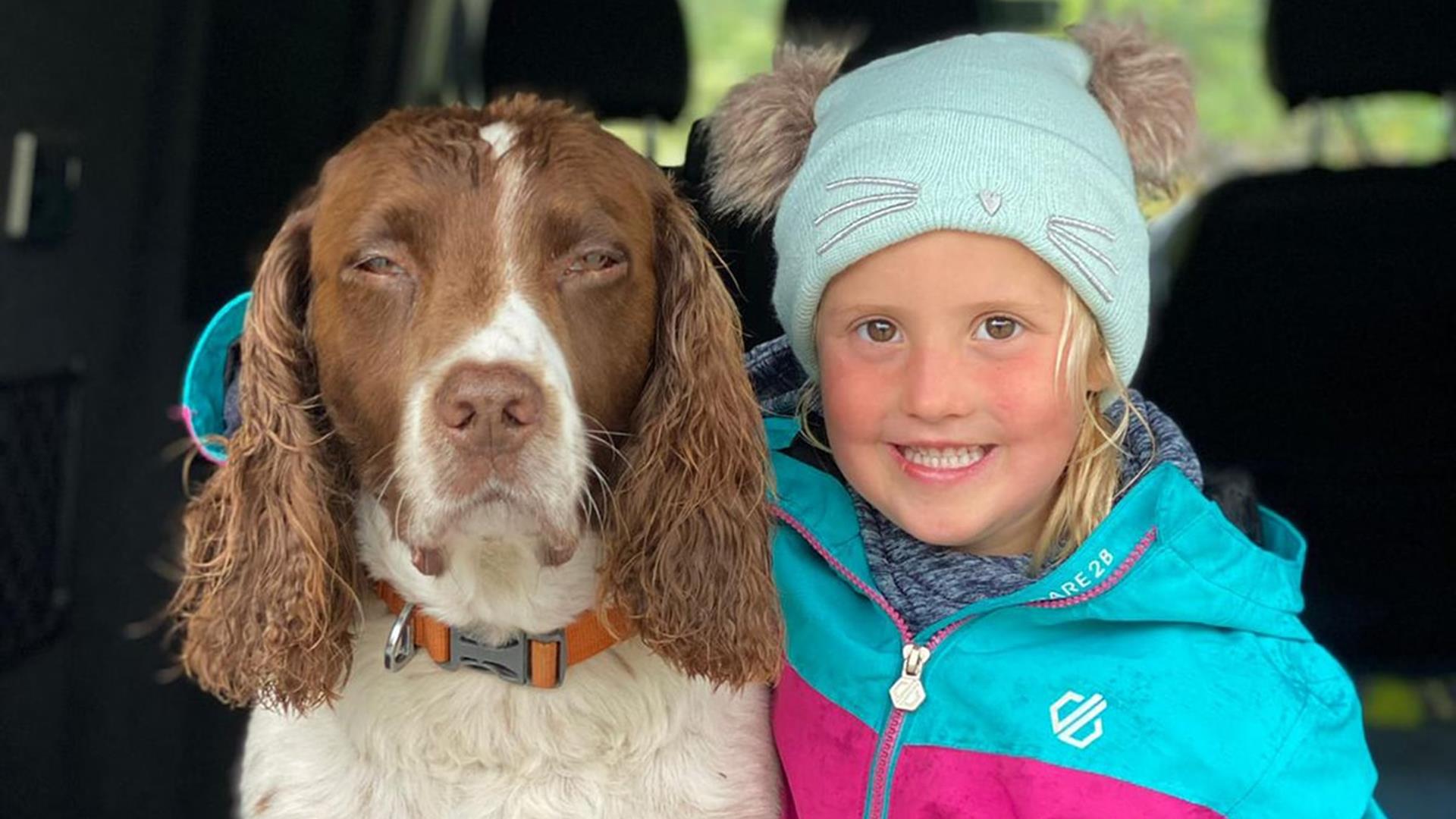 "To us, Max is not just a dog. Max, is our healer, our talking point, our stress reliever and our daily helper. Recently, Evelyn, now just turned 4, has been diagnosed with 50% hearing loss. For my daughter, looking at Max via my phone has helped her to remain still and calm whilst undergoing medical procedures. His constant tail wag and smiling face have been helpful in keeping tears at bay during difficult times. Max's jetty jumps have provided us with endless giggles."
"Max and his brothers have been inspirational to me after my long shifts as a midwife in Northumberland! Particularly during covid 19. I look forward to catching up with their day when I come home."
"Max has the ability to make you feel as though he is looking directly at you with his big beautiful & soulful brown eyes. He makes you feel as if he is reading your mind and wants to help support you. Max can make you smile and laugh out loud at his stick carrying and jetty jumping antics."
"It's nearly three years since I lost my Dad, it's been hard and sometimes difficult. Max's joy of life has broken through the numbness, he is a reminder that life is a joy. No matter what life throws at you, the little things get you through... Thank you for the adventures and the smiles that brings."
"I spent 10 days in hospital recovering from sepsis. The one thing that I had to look forward to every day was the Max out in the lake district posts. For some reason, I could not concentrate to read or write, I didn't want to engage in conversation with anyone but where Max was concerned, he had me in the pad of his paws. Just looking at his face and into those eyes did something to galvanize me, it was as if he was telling me to keep going and have faith that it would get better."
"When I saw Kerry talk about Max, I knew I wasn't alone. I was so moved and inspired."
Above all, the positive impact Max has on the wellbeing of hundreds of thousands of people worldwide is unprecedented. His popularity as a social media star provides a feel-good factor and he has inspired many through dark and difficult times.
During the COVID-19 pandemic, Max has provided comfort, hope and support to thousands who joined him on walks via Facebook Live. At a time when many people were anxious, Max was there.
Now, Max has become an ambassador for the positive impact that animals have on mental health and wellbeing. PDSA is honoured to award him with the PDSA Order of Merit, for showing the contribution that animals make to human lives, beyond ordinary companionship.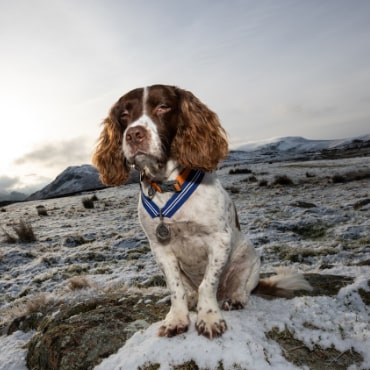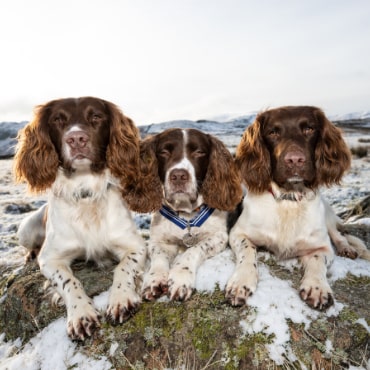 Max's statue
On Friday 2 July 2021, Max was honoured once again with a bronze statue in his hometown of Keswick, Cumbria. It is perched on a bench in Hope Park so that his fans can sit and have a cuddle with him for years to come.
Max's owner Kerry said: "Hope Park is the perfect location as Max has brought hope to so many people. It's incredible that our little boy, proudly wearing his PDSA Order of Merit, will now be sat there and remembered for generations."
David Hall, Keswick Town Crier, introduced the ceremony, and the statue was unveiled by 12-year-old Sophie, a local girl who has dyslexia, and who has found great comfort in Max's stories.
Mayor of Keswick, Cllr Alan Dunn, said: "Max is an extraordinary dog, he's Keswick's Canine Ambassador, and I'm delighted to be able to help unveil this wonderful tribute to him. Max's gentle nature has touched so many people around the world, and his and Kerry's dedication to charitable work and helping as many people as possible is a true testament to the unshakeable bond between one man and his dog."
The statue was paid for by a crowdfunding campaign, which raised £26,000 in a single day – meaning Kerry was able to donate additional funds to PDSA.
Kerry added: "Everyone has been so incredibly supportive, I can't begin to express my thanks to all those that donated their hard-earned money, the Town Council and Hope Park Trust for arranging this wonderful location, our local sculptor Kirsty, and Honister Slate Mine, who helped us pick the perfect slate for the bench. And the fact we were able to donate additional proceeds to PDSA too is wonderful, as it's a charity that is very close to my heart. I'm humbled by it all and hope that Max's statue will bring great comfort to all those who visit."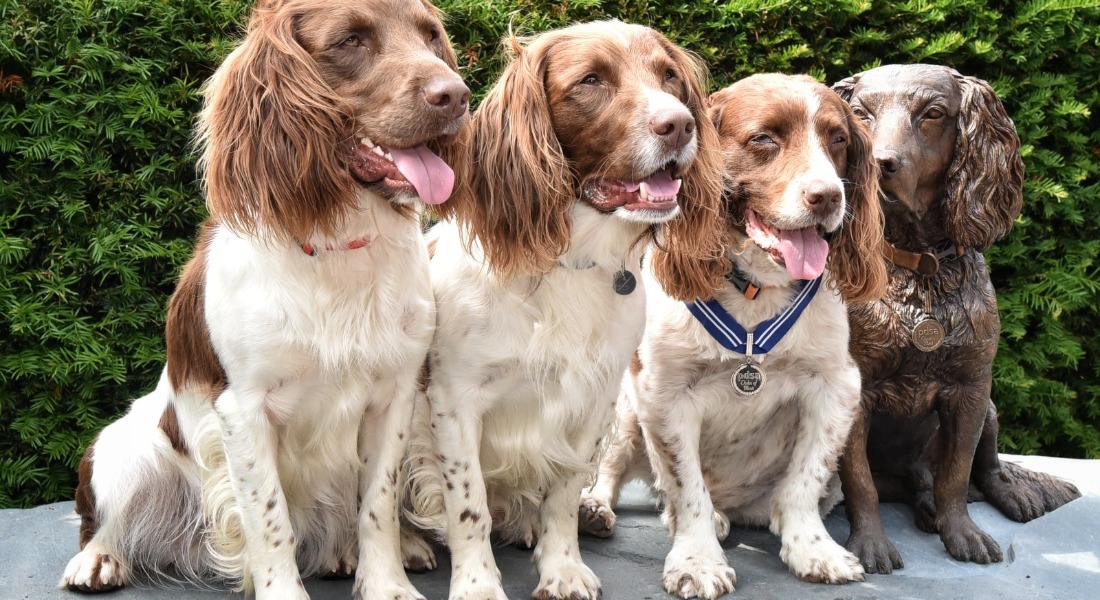 Celebrity congratulations messages
Michaela Strachan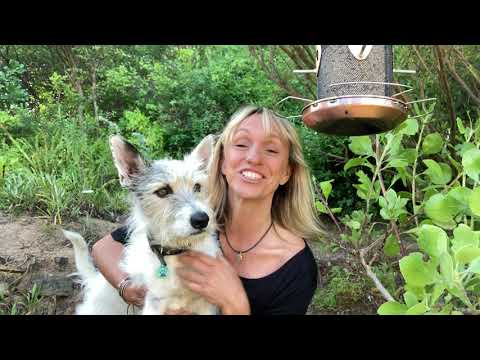 Ben Fogle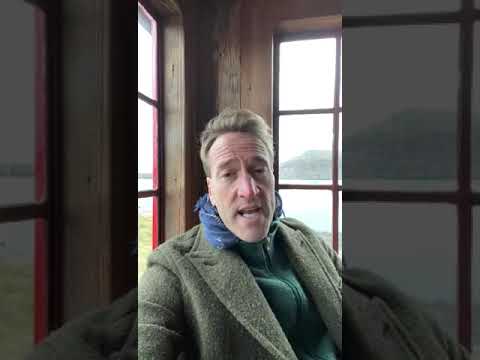 Naga Munchetty