Oliver - PDSA Order of Merit
Black Labrador Retriever, Oliver, received the PDSA Order of Merit in July 2022 for his exceptional service as Europe's first Justice Facility Dog.
The PDSA Order of Merit celebrates extraordinary animals who demonstrate the unique bond between animals and humans - a bond that is PDSA's mission to protect.
The first of his kind in Europe, and the first to be placed at a university, six-year-old Oliver was recognised for the unconditional comfort and emotional support he provides to vulnerable victims of crime, many of them children, throughout the criminal justice system.
Oliver was formally awarded the PDSA Order of Merit at a special ceremony in London on 14 July 2022.
Watch his inspiring story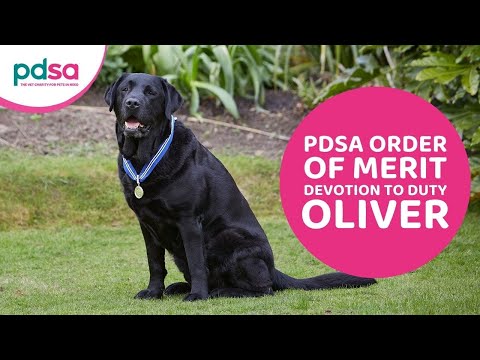 Video found at youtu.be/YctJ1nUnkrU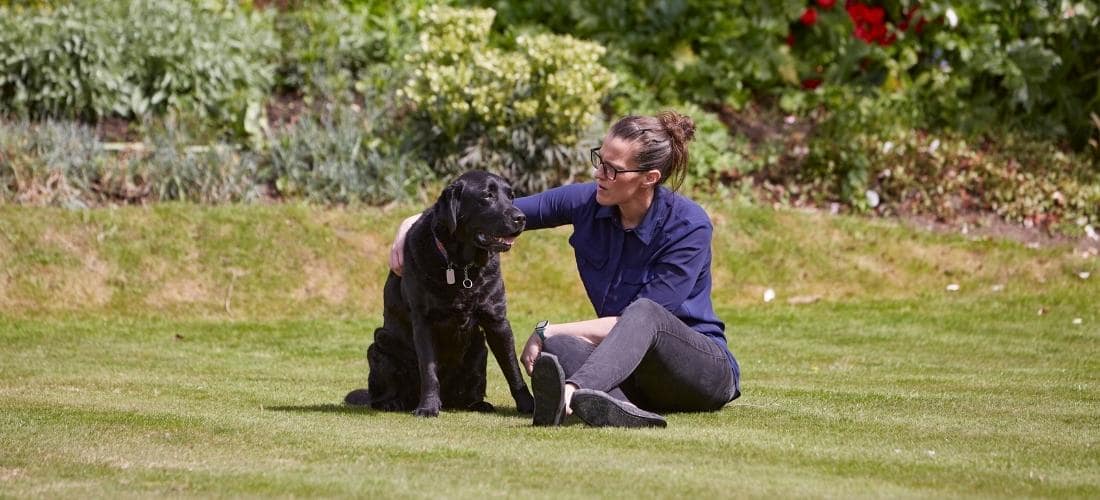 Helping to transform the UK and Europe's criminal justice system, Oliver is the only Justice Facility Dog in the UK, and the first in Europe, that supports vulnerable victims of crime.
Oliver's handler, Dr Elizabeth Spruin, is a Senior Lecturer in Psychology at Canterbury Christ Church University in Kent and Founder and Director at Justice Facility Dogs UK. Dr Spruin's research into Justice Facility Dogs in America and Canada led her to Duo Dogs, a not-for-profit organisation in the USA that trains Justice Facility Dogs. Oliver completed two years of initial training at Duo Dogs. Once training was complete, he was donated and Dr Spruin brought him over to the UK.
Since coming to the UK, much of Oliver's work has been alongside Kent Police in supporting vulnerable victims - including young children - through the important phases of giving evidence.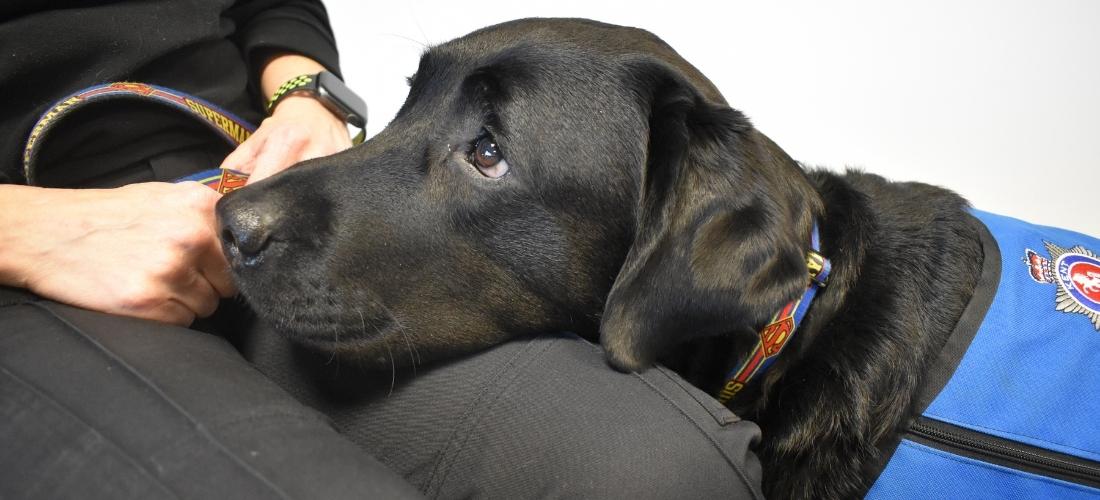 He offers calm and quiet companionship to traumatised people during stressful legal procedures, helping children and adults to relax when giving evidence on harrowing situations, including child abuse, rape, and violence.
Oliver is introduced to people before any formal procedures to build their trust. He then stays at their side throughout the interview process and is trained to react to their emotional distress by placing his body close to them.  
With his ability to overturn a victim's anxiety and give them the confidence to communicate in difficult situations, such as police interviews, Oliver's work is invaluable in ensuring criminals are brought to justice.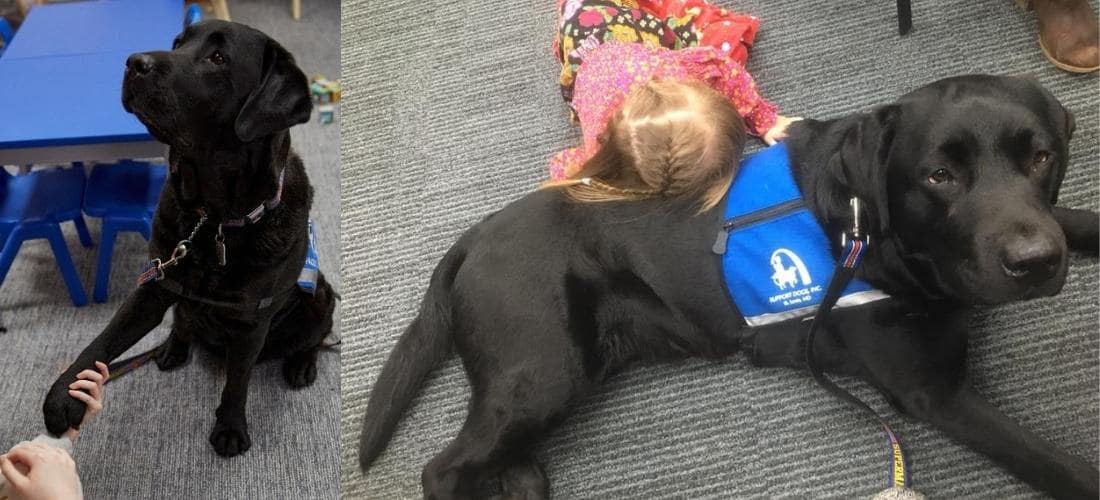 When Oliver is not working with Police Forces, he accompanies his handler, Dr Elizabeth Spruin, to Canterbury Christ Church University. Here, he attends lectures, helps students with research projects, and supports students suffering from mental health issues. During the Covid-19 pandemic, Oliver also supported frontline paramedics in the local area.
The unique work that Oliver does within the criminal justice system has helped transform support services available to vulnerable victims. His psychological impact on vulnerable victims and the success of his work are also assisting in research that will help to reshape the policies and services provided to vulnerable people within the justice system.  
It is for this pioneering work that Oliver is a deserving recipient of the PDSA Order of Merit.