PD Dexter - PDSA Order of Merit
Police Dog (PD) Dexter, received the PDSA Order of Merit on 14 July 2022 for his devotion to duty and service to the Metropolitan Police.
The PDSA Order of Merit celebrates extraordinary animals who demonstrate the unique bond between animals and humans – a bond that is PDSA's mission to protect.
PD Dexter, a three-year-old black Labrador Retriever, is the first full-time Wellbeing Dog to support the mental health and well-being of Police Offers and staff in the Metropolitan Police, including Emergency Response Teams, and the NHS.
PD Dexter was formally awarded the PDSA Order of Merit at a special ceremony in London on 14 July 2022.
Watch his inspiring story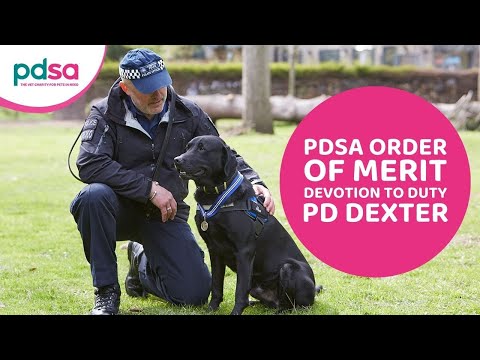 Video found at youtu.be/gHYK1b2mpHk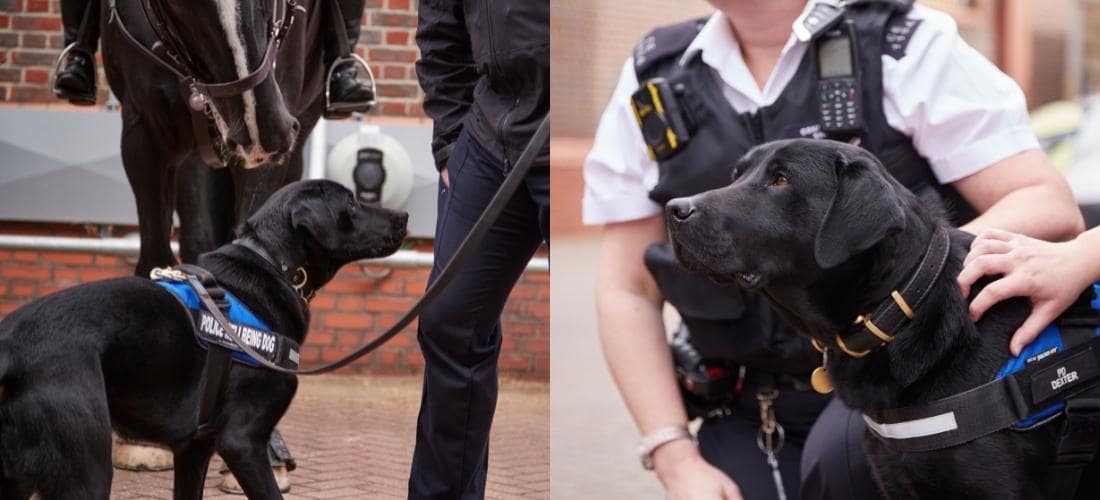 PD Dexter was born and bred in the Metropolitan Police Service and was originally trained to be a Passive Scan Drugs Dog. It became clear that this role was not his calling, however, when his overly friendly nature resulted in him failing the course.
Later in Summer 2020, and in response to the Covid-19 pandemic, PD Dexter's loving personality meant he was ideally placed to raise morale and improve wellbeing amongst Police Officers at a time of unprecedented stress. Realising PD Dexter's potential, his handler, Police Constable Mike Sheather, set the wheels in motion for him to become the first – and only – Wellbeing Dog working within the Metropolitan Police.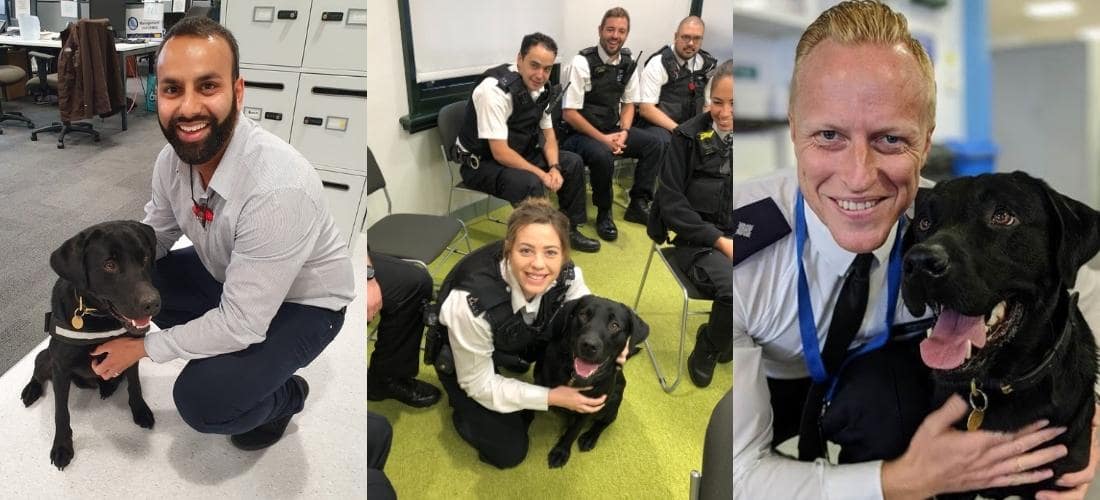 PD Dexter and PC Sheather's first visits were to frontline staff across the Police Force and NHS in London who, at the time, were dealing with the dire consequences of the Covid-19 crisis. PD Dexter's visits provided much-needed support and comfort to Police Officers and helped to open up the conversation around their mental health struggles in a more relaxed setting.
Since then, PC Sheather and PD Dexter have completed more than 350 visits across the Metropolitan Police, bringing smiles to the faces of many – including the Emergency Response Teams, who are often subject to trauma from incidents relating to counter-terrorism and preventing child exploitation. PD Dexter's visits play an important part in improving the mental health of Police Officers and removing the stigma around such conversations.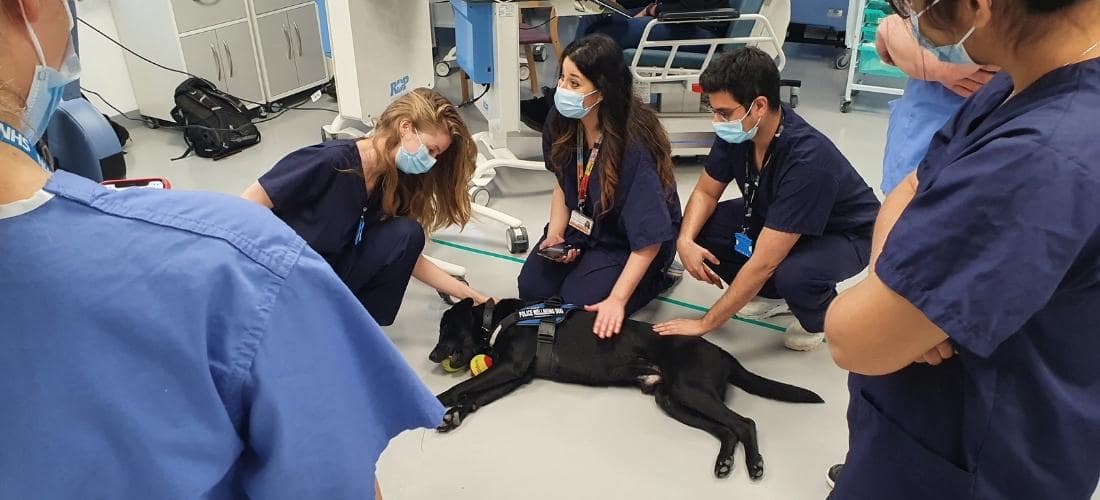 PD Dexter's most notable work:
His visits have helped frontline Police Officers, who were struggling both personally and professionally, with the pressures of the pandemic.
In January 2021, his services were extended to Blue Light colleagues within and he visited several hospitals across London where NHS staff were heroically tackling Covid-19. PD Dexter's presence helped key workers talk about their mental health and enabled them to get the help they needed.
While strict Covid-19 restrictions were in place, he made virtual calls and provided online support to Police Officers in need.
PD Dexter's unique and pioneering service and contribution to society are of huge value, making him a deserving recipient of the PDSA Order of Merit.