Zak - PDSA Order of Merit
Border Collie Zak received the PDSA Order of Merit in July 2022 for his lifetime service as a Search and Rescue Dog.
The PDSA Order of Merit celebrates extraordinary animals who demonstrate the unique bond between animals and humans – a bond that is PDSA's mission to protect.
Zak, a Search and Rescue Dog from Southampton, was one of the youngest to enter active service, and throughout his exemplary 11-year career has found and rescued hundreds of vulnerable missing people.
Zak will be formally awarded the PDSA Order of Merit at a special ceremony in London on 14 July 2022.
Watch his inspiring story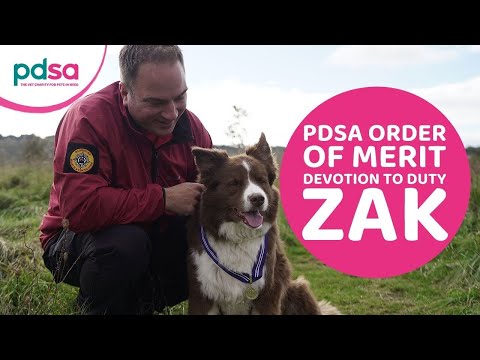 Video found at youtu.be/S0vd5tjJLSc
Zak's story
In 2009, at just 9-weeks old, Zak began his training with the voluntary organisation Hampshire Search and Rescue Dogs – one of the youngest to enter active service. Zak was trained to search for hurt and distressed missing people.
With his outstanding skills, Zak was deployed to his first search just one week after completing his training with his handler and owner, Kev Saunders MBE. Here, they supported the neighbouring region in Dorset at Hengistbury Head – the first search of many covering the Hampshire and surrounding counties.
With his keen senses, Zak can cover a search area in a fraction of the time that a human search party could, and his quick actions have helped rescue a wide range of high risk, vulnerable missing persons including children, people living with dementia and those with mental health complexities. 
With his unwavering partnership with his handler and owner Kev Saunders, Zak has attended over 300 searches and worked tirelessly day and night, in all weathers.
Due to his incredible work, Zak has earned an enviable reputation among handlers training their own dogs, and as a result, has completed thousands of training hours supporting new dog-and-handler teams. 
Zak retired from service in 2020 after an 11-year career. He is now enjoying a well-earned rest.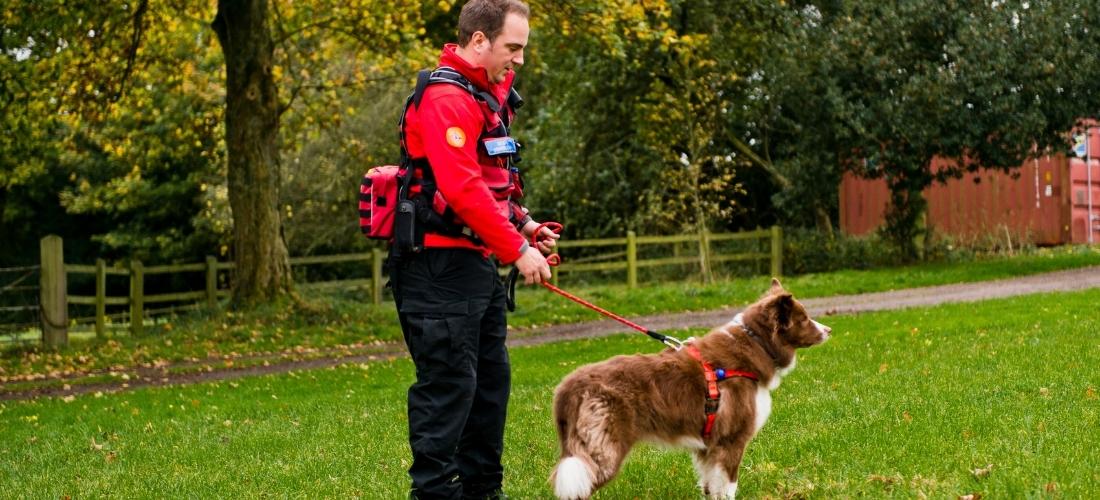 In 2020, Zak's owner and handler, Kev Saunders, was recognised with an MBE for his services to Hampshire Search and Rescue Dogs, where he credits Zak as being integral to helping him achieve this accolade. 
Together, they have played an incredible role in promoting the positive contribution that animals make to human lives, making Zak a highly deserving recipient of the PDSA Order of Merit. He is the second animal to receive both a PDSA Commendation (in 2015) and a PDSA Order of Merit.