VE Day: Honouring Hero Animals
On VE Day, we remember the end of World War II in Europe and honour all those who fought for us and helped during the war 75 years on. However, it wasn't just people involved in the war effort – we're also honouring the bravery of animals, too.
From carrier pigeons to horses and dogs, it's easy to forget how our four-legged and feathery friends helped us during some of the biggest conflicts in history. At PDSA, we know how important their contributions were (and still are) in helping us at times like these and want to recognise how incredible animals can be.
The PDSA Dickin Medal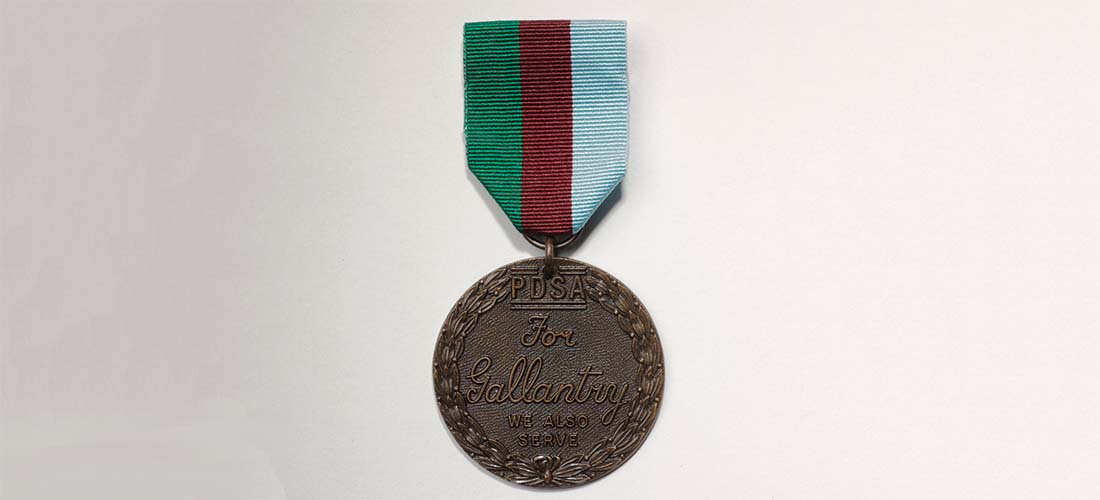 In 1943, during the war, PDSA founder, Maria Dickin CBE, instituted the PDSA Dickin Medal to be awarded to some of the amazing animals who showed gallantry and devotion to duty while serving in the Armed Forces or Civil Defence units.
Today, the PDSA Dickin Medal – also known as the animals' Victoria Cross – is still being awarded to extraordinary service animals. Find out more about the PDSA Dickin Medal on our page:
Which animals have been awarded the PDSA Dickin Medal?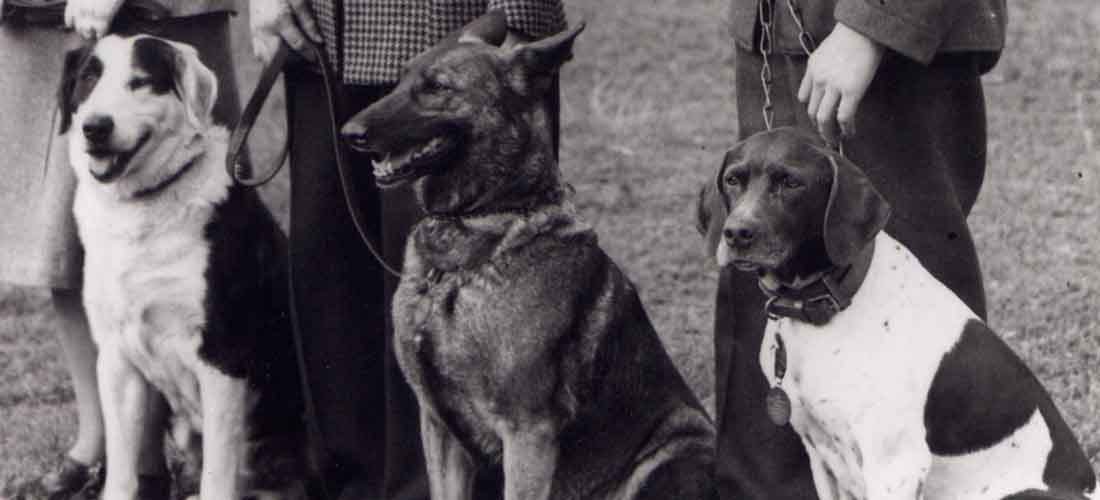 In total, the PDSA Dickin Medal has been awarded 71 times (so far!) plus one Honorary PDSA Dickin Medal. This comprises of:
34 dogs
32 Pigeons
4 horses
1 cat.
Some of these animals served alongside our military on the front line, while others helped war efforts in other ways. No matter how they helped, they all showed incredible bravery and dedication to doing their job.
WWII Recipients
In celebration of VE Day, we've been remembering some of the recipients awarded the Dickin Medal for their services during the Second World War. While there were a good number during this time, you can see some of our favourites below and download their free e-books.
Rip
Rip became the Air Raid Patrol's first official search and rescue dog when he was taken in as a stray in 1940.
Download Rip's story
Brian
Brian was parachuted into the Normandy town of Ranville as the D-Day landings began in June 1944.
Download Brian's story
Rob
Rob was member of the Special Air Unit, doing more than 20 parachute jumps behind enemy lines during his career.
Download Rob's story
GI Joe
GI Joe, a member of the United States Army Pigeon Service, flew 20 miles in 20 minutes to deliver an urgent message which saved over 100 lives.
Download his story
Duke of Normandy
Duke of Normandy battled through bullets and bombs on his 27 hour journey to deliver critical intelligence to the Allied Command.
Download his story
There are four different awards in the PDSA Animal Awards Programme. Explore our medals and some of their recipients.
Animal Honours
Read the story of our incredible founder, Maria Dickin, and how we're continuing her incredible legacy in the work we do every day.
We are PDSA
Right now, thousands of pets need our help. We only reach 1 in 8 of those, but you could help us be there for more pets in need.
Donate now