PDSA helps Mittens get back on all four paws after fracturing her leg.
When Mittens, a one-year-old cat, returned home unable to walk on her left back leg, her devoted owner, Helen Cutting, knew she needed urgent help.
Speaking about Mittens, Helen (55) from Nottingham said: "She had been out, and then I suddenly noticed her hobbling into the kitchen. Her back left leg was completely limp. It was such a shock to see. I was scared and upset - my whole family were. We were worried she might lose her leg."
Thankfully, the team at Nottingham PDSA Pet Wellbeing Centre were on hand to help.
PDSA Veterinary Surgeon Suzy Shuttleworth, who treated Mittens, said: "When Mittens came to us, she was unable to bear weight on her left back leg. When we checked her over, she was uncomfortable and holding the leg at an odd angle, so we admitted her immediately for pain relief and X-rays under anaesthetic. The X-rays showed she had badly dislocated the hock (ankle) joint in her lower leg and suffered a small fracture. Mittens was taken to surgery straight away for the joint to be repaired, with a pin placed to stabilise it. A light dressing was placed on the leg for support, and she was kept overnight for pain relief, antibiotics, and monitoring.
"I'm glad to say she is now back on all paws and has recovered well."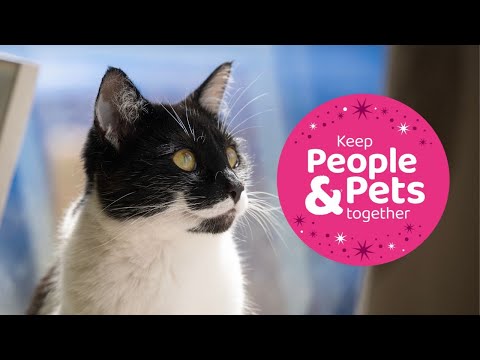 Video found at youtu.be/rIESKgmiey0
Helen, who's had Mittens since she was a kitten, said: "She is doing brilliantly and is back to her normal self - running and jumping around."
Indeed, it would appear that Mittens is quite a cheeky and curious cat.
Helen said: "Mittens can tear open her packet of treats and feed herself. Any drawers or cupboards that are open - she is right in there wanting to investigate. She knows exactly where her treats drawer is and attempts to open it up. She also regularly wants to join the family at mealtimes or, if I'm working on my laptop, she wants to get involved and use her paws to tap the keys."
She continued: "I love Mittens. She makes me feel relaxed. She's funny, quirky, loving and unpredictable. We got her after we lost our family pet hamster, Rosie, so she really has been a blessing for us all, especially my daughter."
To date, Mittens' treatment at PDSA has cost over £1,800.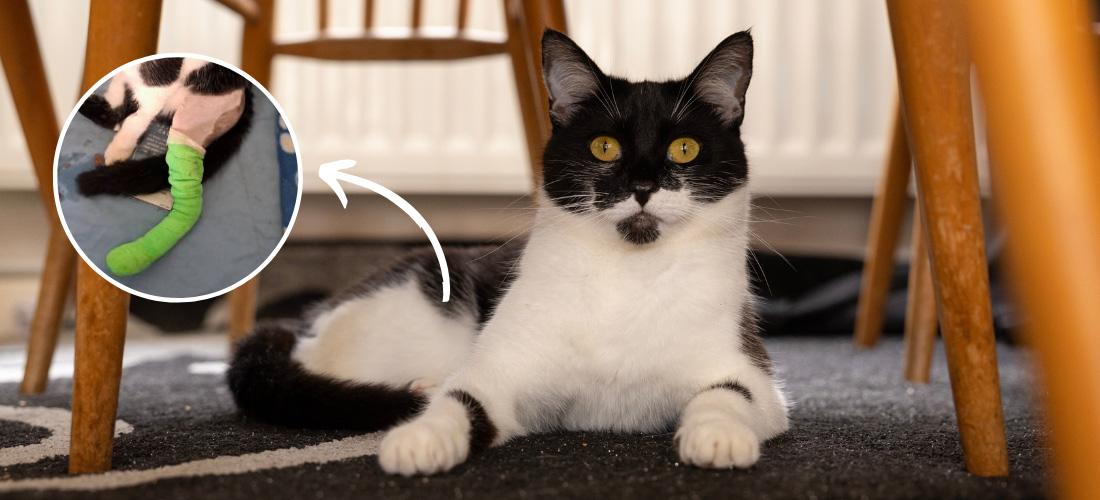 Like many people across the UK right now, Helen has struggled with the increased cost of living, and this is money she simply couldn't spare.
She said: "The cost of living crisis has affected me and my family a lot. We've had to make adjustments with regard to food and our lives in general. It's hard when you want to take your family places but can't afford to.
"I worry about the future, the cost of food and veterinary treatment going up. It hasn't impacted our ability to care for Mittens on a day-to-day basis though." 
Nonetheless, that doesn't stop Helen from feeling concerned for other pet owners during this crisis: "I worry that pet owners are not aware of PDSA's services or how to access them. They might abandon their pets, as they can't afford to keep them, leading to more stray animals.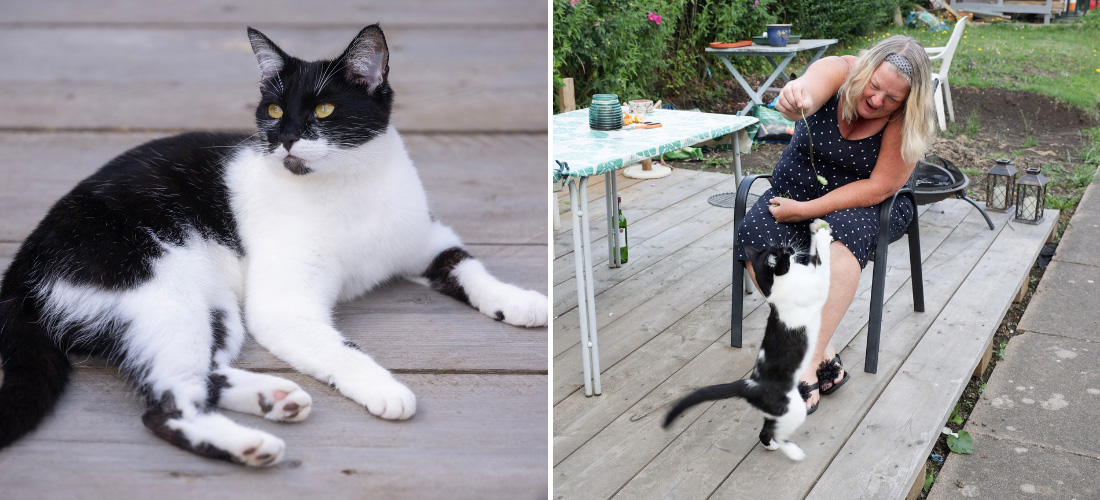 "I was aware of PDSA but hadn't used them before I had Mittens. I used the PDSA website to find all sorts of information and advice."
Ultimately, Helen has nothing but praise for our team at Nottingham PDSA: "The vets and nurses at PDSA are absolutely brilliant. The care and treatment Mittens received from all the staff was amazing. She was looked after and cared for by the very best. Nothing was too much trouble during appointments, and everything was always explained clearly to me. They saved my Mittens. I genuinely dread to think what would have happened to her without PDSA.
"PDSA's support means everything to me. Please donate, if you can, as the services, care and treatment provided at PDSA are invaluable to pet owners."

PDSA is the UK's leading veterinary charity. Through our 48 Pet Hospitals and Pet Care scheme, we save the lives of poorly pets who would otherwise be left untreated.
Every year, we helped over 388,000 pets. Without us, emergency cases like Mittens' would be left untreated and many pets could lose their lives or be separated from families who love them.
We wouldn't be here for cats like Mittens without your support. Please consider donating today.

Keep pets like Mittens together with their owners
As many families like Mittens' struggle to pay unexpected vet bills, they need our urgent support to provide their pets with life-saving treatment before it's too late.
Will you help save Mittens' life?
Every £1 donated will help us make sure sick and injured pets get the treatment they desperately need.
Donate to PDSA
First aid advice
Knowing what to do in an emergency can be the difference between life and death. Our vets' advice will help you deal with a range of common situations.
Find out more
Sign up to our newsletter
Want to read more stories like Ginge's, keep up with the latest pet wellbeing news, or perhaps you just want to support PDSA? Get your latest PDSA news with our Newsletter.
Sign up today