Free Will Writing Service
With our free Will writing service, writing you Will has never been so easy. As a PDSA supporter we encourage you to make or update your Will – and we'll cover the cost. There's no obligation on you to include a gift in your Will to PDSA, however it's our hope that you will use the opportunity to let your love of pets live on by helping us to continue our work.
Our year-round free Will writing service
We're here for pets in need, and we're here for you too. Our free Will writing service allows anyone aged 50 and over to easily write or update a Will for free. You can choose to write your Will online with Farewill, over the telephone with Co-operative Legal Services or Farewill, or face to face with a local qualified solicitor through the National Free Wills Network.
Many supporters who use this free service decide to remember PDSA in their Will, after they have provided for their loved ones of course. You are under no obligation to do this, however if you do choose to leave PDSA a gift in your Will, you'll be there every time we save a pet's life.
Thanks to generous donations from supporters, our veterinary teams performed two million treatments in 2022 across our 48 Pet Hospitals. Two out of every three pets we treat are funded by gifts in Wills from kind supporters such as Geoffrey and June.
Geoffrey is a massive supporter of PDSA and an avid animal lover. He has experienced the amazing services from PDSA first-hand as his previous dog, Patch, had a life-saving operation at one of our Pet Hospitals. He's been forever grateful and has decided to continue supporting PDSA by leaving a gift in his Will.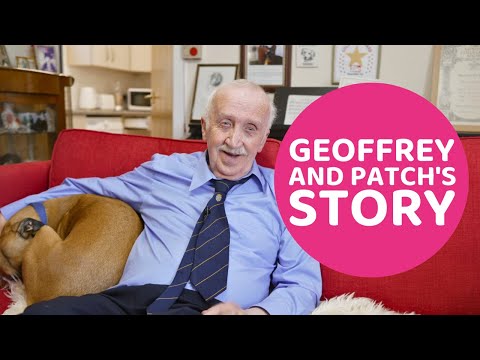 Video found at youtu.be/toiXCyvy6zY
How gifts in Wills make a difference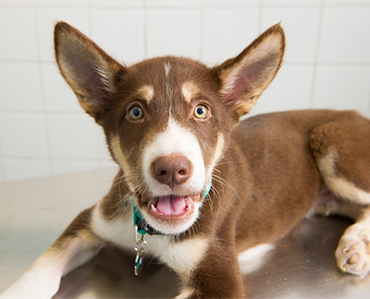 Two thirds of the pets seen by our vets are treated thanks to gifts left in Wills. Your generosity means we can be there for pets like Selby.
Selby the Husky was just 9 weeks old when he was rushed to our Bradford Pet Hospital. The tiny puppy was suffering with terrible diarrhoea and sickness – all signs of killer Parvovirus.
With no cure for Parvovirus, Selby's life was in the balance and our vets gave him 24 hour care to try to save him. After a week in intensive care, Selby turned a corner and started to recover, to the relief of his owner, Christopher. 'I can't thank the vets and nurses at PDSA enough,' Christopher said. 'They've saved his life and I'll always be grateful to them.'
Contact us
If you have any questions about our free Will writing service you can contact us online or call us on 0808 1681587 (Monday-Friday, 9am-5pm).
*Terms and conditions apply.