The PAW Report
Produced annually since 2011, the PDSA Animal Wellbeing (PAW) Report, conducted in conjunction with leading research agency YouGov, is recognised as the most rigorous and in-depth assessment of the wellbeing of the nation's pets.
The Animal Welfare Acts introduced a 'duty of care' for all pet owners to meet the 5 welfare needs of their pets. Until the launch of the first PAW Report in 2011, there was no overarching means of identifying, assessing and monitoring the wellbeing of companion animals.
Through this unique research, we've found that UK pet owners are failing to meet the health and welfare needs of millions of cats, dogs and rabbits using our estimated numbers for the UK population of pet cats, dogs and rabbits. Whilst there have been some changes in recent years, such as better diets for rabbits and increasing levels of some preventive care, the state of our pet nation's health and wellbeing could still be greatly improved.
As the UK's leading veterinary charity we want to identify these welfare issues and do all we can to improve the physical health and mental wellbeing of pets.
2019's focus
In our 2019 Report, the 'issue in focus' is an overarching decline in pet vaccination, with only 66% of our pets receiving primary vaccinations in comparison to 84% in 2016. This mirrors the current situation around human vaccination hesitancy in parents, an area of great concern being widely reported in the media. We look at why some pets owners don't vaccinate, as well as the demographic trends of those least likely to provide this protection for their pets.

Why does PDSA produce the PAW Report?
The purpose of the PAW Report is to provide an in-depth analysis of current welfare issues and overall pet wellbeing in the UK. This provides an evidence-base, and impact measure, for any activities or initiatives to tackle these issues, both for us and for those we work with from the veterinary profession and other animal welfare organisations, to local, devolved and central Government.
We also produce mini-reports and regional summaries so you can find the important facts quickly.
Have your say!
Are your pet's having their 5 Welfare Needs met? Tell us about how you care for your pet in our survey!
What does the research cover?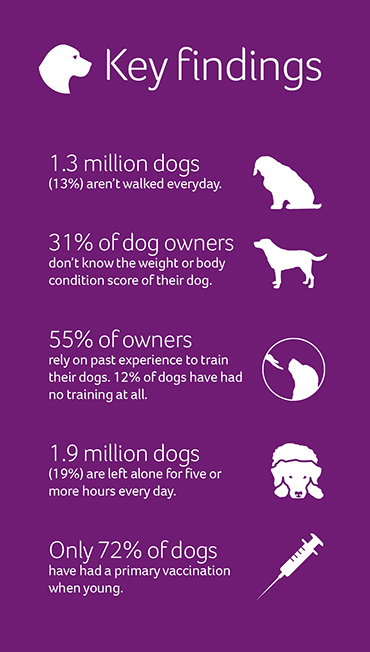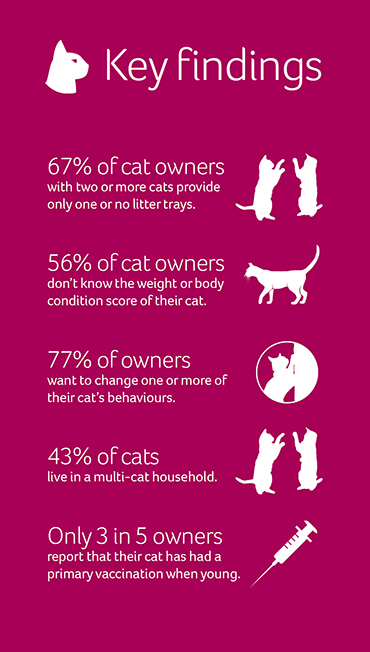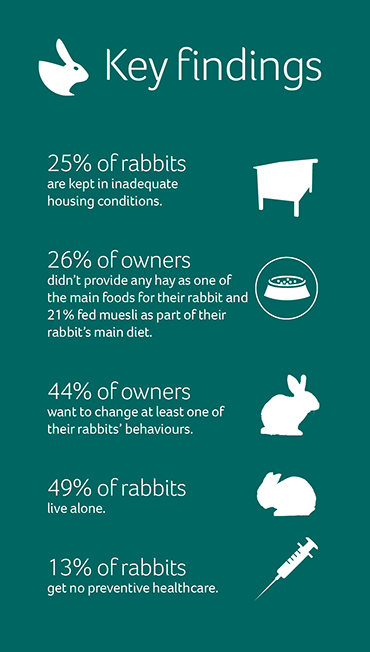 The PAW Report is based on the 5 Welfare Needs of companion animals which are part of the Animal Welfare Acts. Each year, respondents are surveyed about each of these 5 Welfare Needs, both their level of knowledge of each area and in relation to how they care for their pet.
The Report is produced in conjunction with YouGov, one of the UK's leading research companies. YouGov has an established track record of consistently accurate and high quality survey data, representing all ages, socio-economic groups and other demographic types. We can then use these results, year on year, to provide pet owners with the support they need to give pets in the UK the lives they deserve.
A nation of animal lovers
So many problems seen by animal welfare organisations across the UK are entirely preventable. People continue to make mis-informed choices at every stage of their pet ownership journey, and consequently pet welfare is being compromised.
Reassuringly, almost all pet owners love their pets and treat them as valued family members. But love is not always enough. Pets deserve a life where all their physical and emotional needs are provided for, so that they can live healthy and happy lives.
Working together with pet owners, the veterinary profession and other like-minded animal welfare organisations, together we can make a better life for all our pets.