Getting a pet – where to start
Getting a pet is really exciting and there's loads to think about before even welcoming your four-legged friend home. We've put together our advice to help you answer those all-important questions before taking the next step.
We know there are loads of benefits to getting a pet – they're great for our mental health, provide us with love and company and can help us stay active. But if you're just starting to consider filling that pet-shaped hole in your life, there are a few things you'll need to think about first.
Check out our advice below to help answer some of the most common questions people have when they're looking to get a pet. Remember, always do your research first no matter what pet you get! 
Which pet should I get?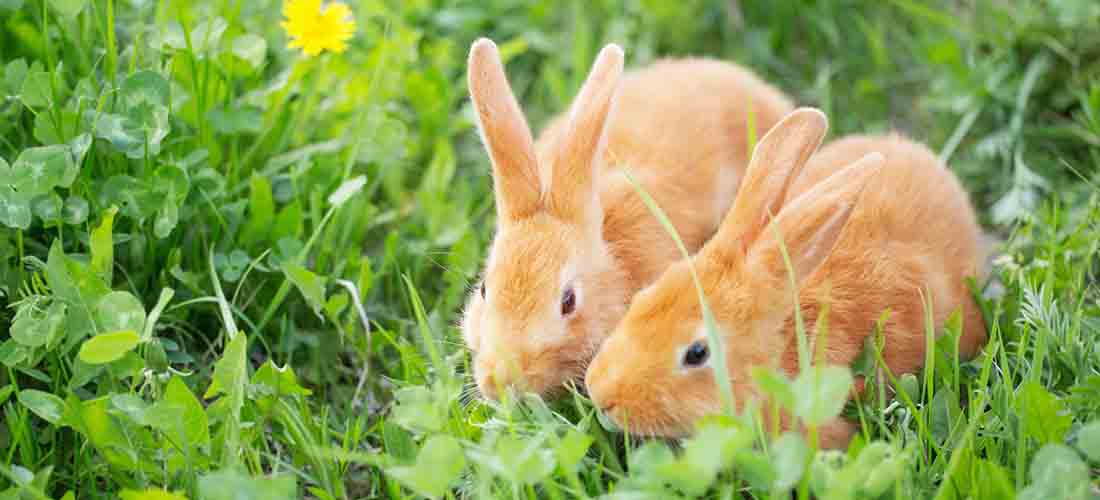 The first big question you might have is: 'which is the best pet for me?'. This opens up a whole new line of questions which are all going to have an effect on which pet you decide is right for you.
We'd recommend first using our handy quiz to give you a rough idea of which pets might suit your routine and household. Remember to think about your 'normal' situation (which might be different from your current situation!) when answering the questions:
How much do pets cost?
This is probably one of the most important questions you can ask as it will tell you whether you can afford a pet or not. It's no secret that pets can be expensive, so as owners we need to budget and make sure we can afford all the costs.
Caring for different species will cost different amounts, so you shouldn't expect a rabbit to cost the same as a dog. Here's a rough idea of what some pets could cost at a minimum (without veterinary costs which will be extra!):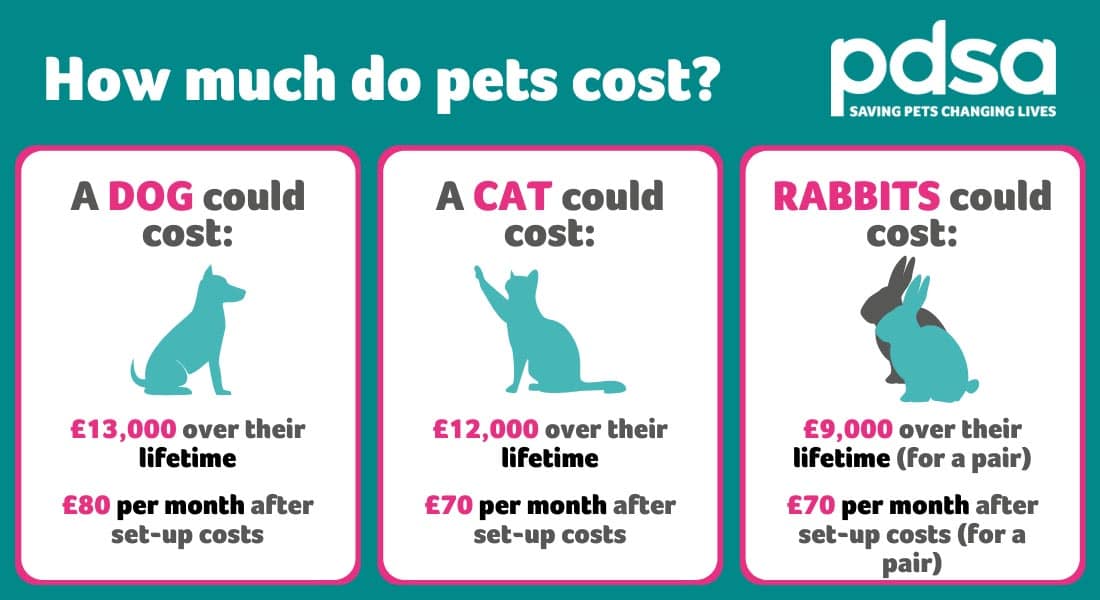 Even within this, one breed may cost more in the long-run than another. It's all about doing enough research to make sure you can afford whatever life throws at you.
You can read more into costs on our free guides:
Remember just like us, our pets could get into all sorts of mischief which could mean costly trips to the vet. We'd always recommend insuring your pet as this can really help you cover the cost of those unexpected trips.
What do I need to provide for my pet?
Legally, all owners have to keep their pets happy and healthy by providing for their 5 Welfare Needs. These are:
Health
Behaviour
Companionship
Diet
Environment.
You can find out more about what each need means in our guide on welfare needs.
Every pet will have different needs for each of the above. For example, a dog needs company and shouldn't be left alone for more than four hours, so if you work long hours with no one at home then they might not be the pet for you. Also rabbits need an outdoor run, even if they live indoors, so if you don't have a garden rabbits may not be right for your family.
The best thing you can do is research your chosen pet's needs before you get them. We've got loads of free advice in our guides, so they're a good starting point.
When's the best time to get a pet?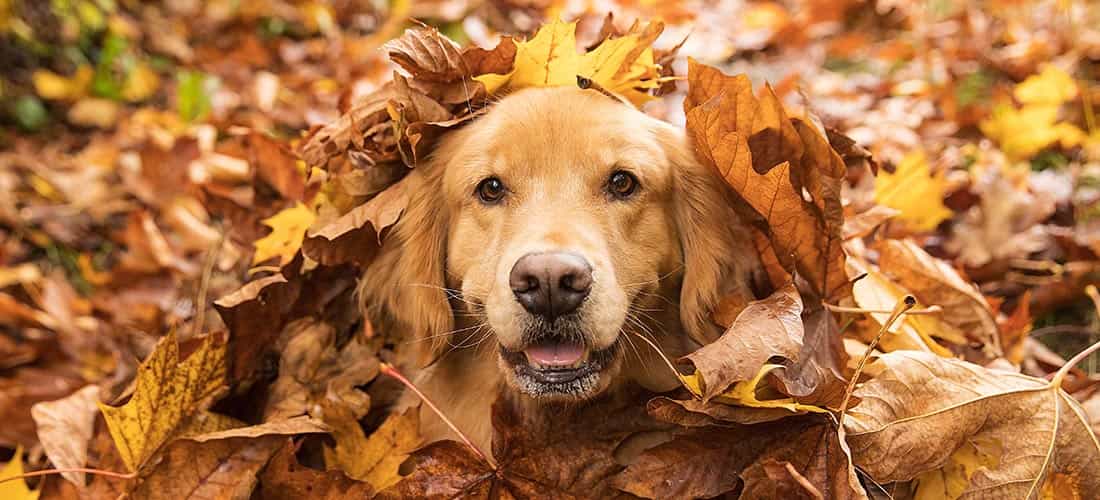 If you've made the decision to get a pet, you're probably keen to go out and get your furry friend as soon as possible. While this might feel right, you need to think about whether it's the right time for your new pet.
Pets like routine and consistency. They need to come into a calm environment where they can slot into home life with you.
There are some key things to think about first:
Are you settled? If you've just moved home, or are planning to in the near future, now may not be the best time to get a pet. You need to give yourself time to settle in before introducing a new pet to the home. So it's best to wait until after you've taken on those big DIY projects!
Is your routine normal? We can't guess what life will throw at us, but we need to make sure everything is as 'normal' as possible before welcoming a new pet into our lives. If you're due to change to a job with different hours, it might be best to wait until you're settled into a permanent routine. Or if your routine has temporarily changed (like a lot of ours have during the coronavirus pandemic) it's best to wait until things go back to normal before getting a new pet.
Are you ready? Do you have everything your new pet will need? Have you worked out where they'll eat and sleep? Remember you can stock up on supplies from our Pet Store.
Can you provide a calm environment? Moving into a new home is stressful for us and this is no different for our pets! They need to come into a nice calm home where they'll have time to settle in and adapt at their own pace. You can read more about helping a new pet adapt in our free guide.
Do you really want a pet? This might seem like a daft question, but it's important. Pets take a lot of time and commitment, so if it's not something you're fully committed to then a pet probably isn't for you. You should never get a pet on a whim or because you feel like it at the time, because you might change your mind. You need to be absolutely sure a pet is what you want before getting one!
Research, research, research
We can never stress enough how important it is to do your research first! While you're still deciding on a pet, it's important to read as much info on them as possible. Look into breeds, common medical conditions, costs – it'll all help you to be a great pet owner in the long run.
If you're not sure a pet is for you, take some time out and come back to making a decision when you feel ready. The worst thing you can do is rush into it, especially if you're unsure.
So take your time and you can never do too much research!
Where to next?
Our free advice guides have lots of information about how to take care of your pet. From dogs and cats, to rabbits and other small furries.
Read the guides
While your doing your research, remember to check out our Pet Health Hub. This has lots of free advice on common symptoms and conditions.
Visit the Hub