Animal-lover cycles from Stockport to Scotland for poorly pets
19 July 2018
Stockport fundraiser cycled 300 miles for pet charity PDSA.
An animal-lover and passionate vegan from Stockport, Greater Manchester, has cycled to Scotland to help raise money for leading veterinary charity, PDSA.
Chris Greenbank (32), who works at The Allotment Vegan Restaurant in Stockport, has pedalled 300 miles during the sweltering heatwave, to raise funds and awareness of the pet charity. Chris finished his challenge at Scotland's first vegan festival, V in the Park, near Newton Stewart, on 4 July, after pedalling for pets for four days.
Chris said: "It was a struggle and real test of will. There were lots of times I wanted to give up; I had a catastrophic bike failure which set me back and I had to walk 16 miles pushing the bike on day two of the challenge. Camping in between long cycles has been hard-going too."
But despite the obstacles, Chris' grit and determination kept him going when things got tough.
"There's been brilliant parts that made it worthwhile", said Chris. "Camping by a Scottish Loch and bathing in it was a big highlight. And knowing I'm raising money for poorly pets."
Chris also recently took on the Manchester Half Marathon for PDSA. His passion for animal welfare and veganism has been a big driver in fundraising for the charity, and he's in the process of starting his own vegan business.
Rosie Gibbons, who looks after fundraising for PDSA, said: "Chris' inspiring effort means many pets will receive the vital vet care they need and we're enormously grateful to have his support. To take on such a huge challenge as a solo effort is truly inspiring. Chris is passionate about animal welfare, which has driven him to succeed through the hardest of days during this challenge. He also completed the Great Manchester run for us in May, so it's humbling see him tackle such a huge cycle ride too.
"We're in the process of fundraising for a new Pet Wellbeing Centre in Manchester to replace the current Pet Hospital which is no longer fit for purpose. So we're incredibly grateful to fundraisers like Chris, whose help will ensure the charity can treat Manchester pets for many years to come."
You can support Chris' mission to help save more pets by visiting his fundraising page.
Visit PDSA's website to find out more about the charity's Manchester fundraising appeal.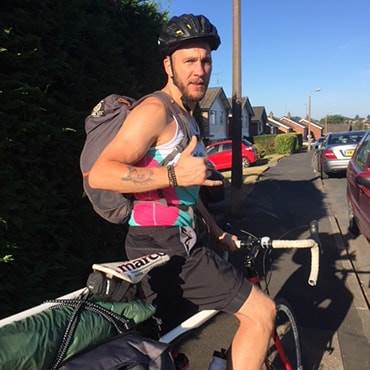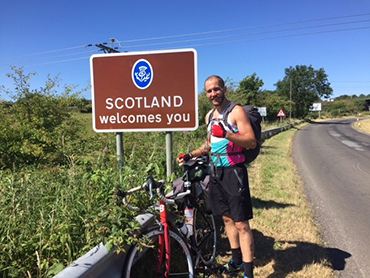 Our Manchester Pet Hospital is at breaking point and desperately needs replacing, and we need your help.
Find out more