'Animal OBE' for outstanding Search and Rescue Dog
15 October 2019
Border Collie Charlie receives the PDSA Order of Merit for lifetime service
A Search and Rescue Dog from Dorset, who completed hundreds of searches during his exemplary ten-year career, has been honoured by the UK's leading veterinary charity, PDSA.
Border Collie Charlie, who worked with his volunteer handler Matt Cooke, posthumously received the PDSA Order of Merit – known as the animals' OBE – for his outstanding devotion to duty and service to society.
Charlie, who passed away in 2017, is the 32nd recipient of the award since its institution in 2014. His medal was presented to canine colleague Zak** at a special presentation at Highcliffe Castle today (Tuesday 15 October 2019).
Commenting on the awards, PDSA Director General, Jan McLoughlin, said: "We are pleased to announce Charlie as the latest recipient of the PDSA Order of Merit. Although we're saddened that he was unable to receive his honour during his lifetime, we hope that Matt and his colleagues at Dorset Search Dogs see it as a fitting tribute to his incredible career.
"Our Animal Awards programme seeks to raise the status of animals in society.  Charlie's long and dedicated career epitomises the reason we must continue our Founder's tradition of honouring the contribution animals make to our lives.
"The PDSA Order of Merit was introduced to recognise animals for their exceptional devotion to duty and service to society. Charlie was a truly exceptional animal and an incredibly worthy recipient of this medal."
Charlie's story
Border Collie Charlie started training as a Search and Rescue Dog with his owner, volunteer handler Matt Cooke, when he was 14-weeks-old, qualifying in November 2005. He soon attained the highest level of qualification and subsequently spent ten years in service with Dorset Search Dogs and Lowlands Search and Rescue. In this time he completed hundreds of searches and amassed thousands of search hours.
Charlie was deployed to both domestic and international incidents, helping find missing people in boggy woodland, dense undergrowth, burnt-out buildings and landslide zones.
Renowned for his phenomenal scent detection, Charlie could cover large areas of ground quickly, freeing up valuable Emergency Service resources to deploy elsewhere. As well as locating missing people, Charlie's work enabled areas to be eliminated from a search, thus narrowing the focus of the Emergency Services. His methodical and reliable approach to searching earned him an enviable reputation within the Search and Rescue community.
In addition to his search duties, Charlie helped recruit and train other dogs to work in specialist taskforces. He also represented Search and Rescue Dogs in the House of Lords, raising awareness around quarantine and pet passports for specialist dogs travelling abroad.
Charlie's most notable work includes:
Charlie located an elderly and vulnerable lady who had been missing for 14 hours in freezing temperatures. Police and ambulance services reported that had Charlie not found her when he did, she wouldn't have survived.
In May 2008, Charlie located a murder victim buried in a large field, leading to a conviction.
Also in May 2008, Charlie located a missing 90-year-old dementia patient who had become disorientated and bogged down in mud.
In February 2009, Charlie and Matt were sent to Ascension Island in the Southern Atlantic, to help search for a missing woman. Charlie, along with two Thames Valley Blood Detection dogs, searched the entire island in brutal conditions and terrain. Such was Charlie's reputation, the fact that no one was located gave closure to the search. Clearing a search space in this way is often as important as making a positive find.
Charlie was called to search a fire-damaged squat for fatalities. One homeless man was known to have lost his life in the blaze, which took 50 firefighters and 13 engines to put out. Charlie's skills were called upon to ensure that there were no other fatalities in the building, which became structurally unsound. His subsequent search enabled the building to be cleared for demolition.
Charlie retired at the end of 2015, enjoying a full and happy retirement until he passed away in December 2017.
Award reaction
Charlie's handler, Search and Rescue volunteer, Matt Cooke, said: "Charlie was my boy. My dog of a lifetime. He was a pleasure to train and work alongside, and I am immensely proud of everything he has achieved in his career. For him to receive the PDSA Order of Merit, even after he has left us, is such an incredible honour. I am thrilled to have Zak – his Hampshire Search and Rescue colleague – accept the medal on Charlie's behalf."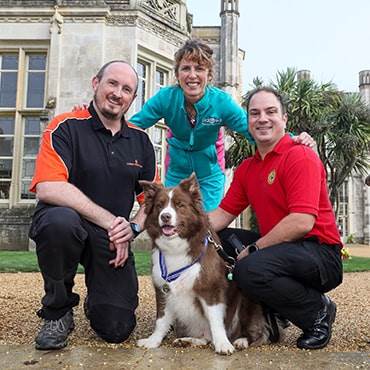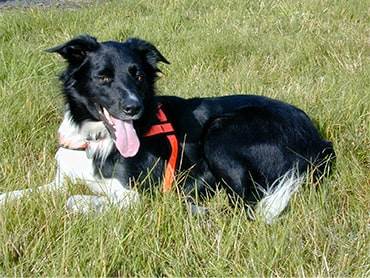 Find out more about Charlie and all the other amazing canine Order of Merit recipients here.
Find out more