PDSA – caring for vulnerable pets for 100 years
16 November 2017
One hundred years ago today (17 November 1917) a sign was hung outside a dingy east London basement, inviting impoverished local people to bring their sick and injured animals for treatment. Inside, a single vet worked throughout the day, dressing wounds, fixing broken bones and dispensing medicine.
A century later, PDSA is the UK's leading pet wellbeing charity, with 48 pet hospitals, from Aberdeen to Plymouth, dedicated to helping the country's most vulnerable pets. In that time it has provided an astonishing 100 million treatments to 20 million family pets – supporting hard-pressed households throughout the land.
Without a penny of Government funding, the charity's hospitals now see more than 5,000 pets every day (that's 13 every minute!). Its dedicated vet teams not only treat illness and injury but help prevent pets getting sick in the first place. They also educate owners – and the wider public – to ensure their beloved pets stay healthy and happy.
Reflecting on an astonishing century of progress, PDSA Director General, Jan McLoughlin, said: "This charity was founded on the vision of one incredibly strong and determined woman: Maria Dickin. With few resources and precious little support, she set up our first dispensary amid the poverty and chaos of World War I.
"With an unswerving commitment to helping the most vulnerable animals – and their hard-pressed owners – Maria built upon these humble beginnings to spread the good work further afield, eventually creating a truly national charity.
"The world has changed beyond recognition since our inception, and we have to change too, to ensure our work remains as effective and relevant as possible. But our core values remain the same as on Day One. We are here to protect that most precious bond between owners and their beloved pets."
For more information, or to support PDSA's vital work, visit our centenary web pages.
PDSA at a glance:
PDSA provides 2.7 million free and reduced-cost treatments every year
PDSA treats 470,000 sick and injured pets every year
PDSA runs the world's most prestigious Animal Awards programme: This includes the world-famous PDSA Dickin Medal. Known globally as the animals' Victoria Cross, this award is presented for conspicuous gallantry or devotion to duty while serving with the armed forces.
PDSA's charitable work is supported by a UK-wide chain of high street shops and thousands of volunteers.
PDSA runs several high profile research and publicity campaigns designed to improve the wellbeing of UK pets. These include Pet Fit Club – the national pet slimming competition which addresses the issue of pet obesity; Pet Survivor – the annual search tor the UK's pluckiest pets, who survive against all the odds; The PDSA Animal Wellbeing (PAW) Report – which provides invaluable annual insight into the state of our pet nation.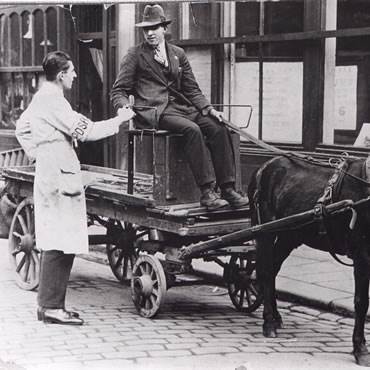 We've been a lifeline for seriously ill pets and their owners for 100 years. Find out about our history, our plans for the future and how you can get involved. 
Read more
Your donation will help us carry out life-saving operations and stop pets suffering.
Donate to PDSA