Jan and PDSA
Jan McLoughlin is PDSA's Director General and has worked at the charity since 2001. Below, Jan explains why PDSA is so special.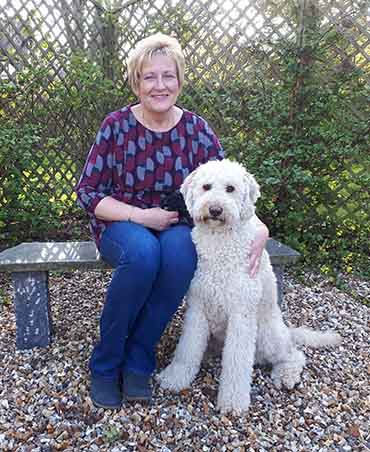 "PDSA is a national treasure and has been saving and protecting pets and supporting owners for over 100 years. I cherish the fact that PDSA provides a safety net to pets and owners when there is nowhere else to tum.
"The charity doesn't just help pets; we help people too through the relief of poverty by providing compassionate vet care to their pets during times of financial hardship.
"I love seeing the impact of the charity's work every day. When I visit our Pet Hospitals and chat to owners about the role pets play in their lives, it fills me with immense pride to know that we're able to make a difference and not only save and care for pets when they are sick or injured, but also protect that special bond between owner and pet at the same time.
"From pensioners living alone to owners facing long-term health conditions to those suddenly finding themselves out of work, their pets provide vital companionship. Being able to support pets and owners in need and protect that precious relationship is priceless."
What we do
We want a lifetime of wellbeing for every pet. Every day, vets in our 48 Pet Hospitals care for sick and injured pets -saving lives, and keeping pets happy and healthy.
About PDSA
Our history
PDSA has been saving pets' lives for over 100 years. Find out more about our founder and how we've grown over the last century.
Read more
Annual review and reports
Full of case-studies and statistics, our annual reviews provide you with everything you need to know about the hard work we do here at PDSA.
Read our latest report