An unbreakable bond made stronger thanks to PDSA's vital service
72-year-old pensioner Menal Wood lives alone in Birmingham with his 9-year-old dog Elsa. He's always been an animal lover and relies on Elsa for companionship.
Menal is very fond of Elsa; they have been inseparable since he rescued her eight years ago. He said: "Elsa is like my second heart; she gives me the energy I need to get up every day."
Over the past eight years, Menal has relied on PDSA for Elsa's check-ups to ensure she's happy and healthy.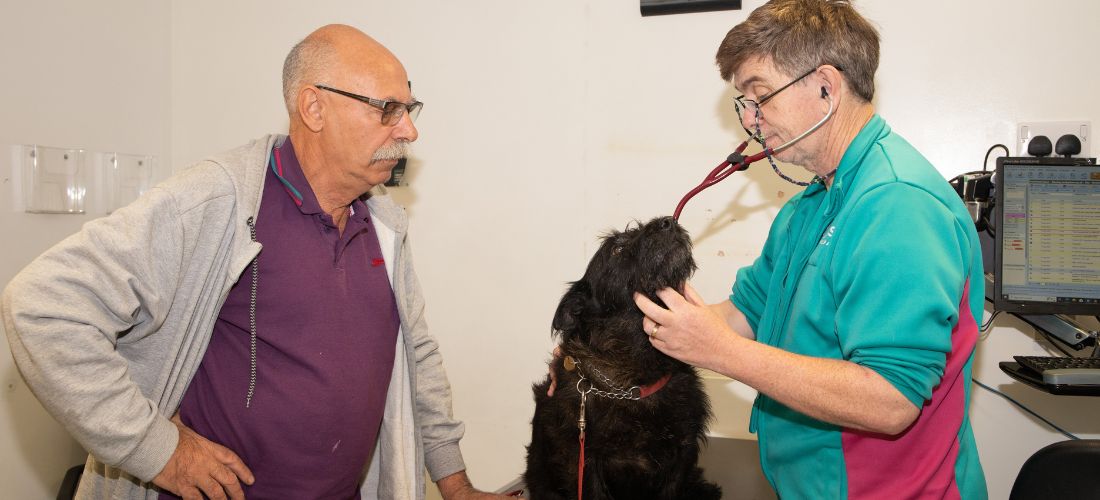 He said: "I'm so thankful that PDSA exists. PDSA gives me that peace of mind of knowing I have somewhere to turn if she ever needed vet care unexpectedly, or was diagnosed with a life threatening illness out of the blue.
"I'm very lucky that Elsa is a healthy and happy dog, and that my previous dogs, Molly and Pippa, were also fit and well - but I know this isn't the same for many people out there, and that pets can become injured or poorly all of a sudden."
Menal's main focus is making sure Elsa is happy and well. He manages ok day to day with his finances but will always shop around to make sure his money goes further, especially during the cost-of-living crisis.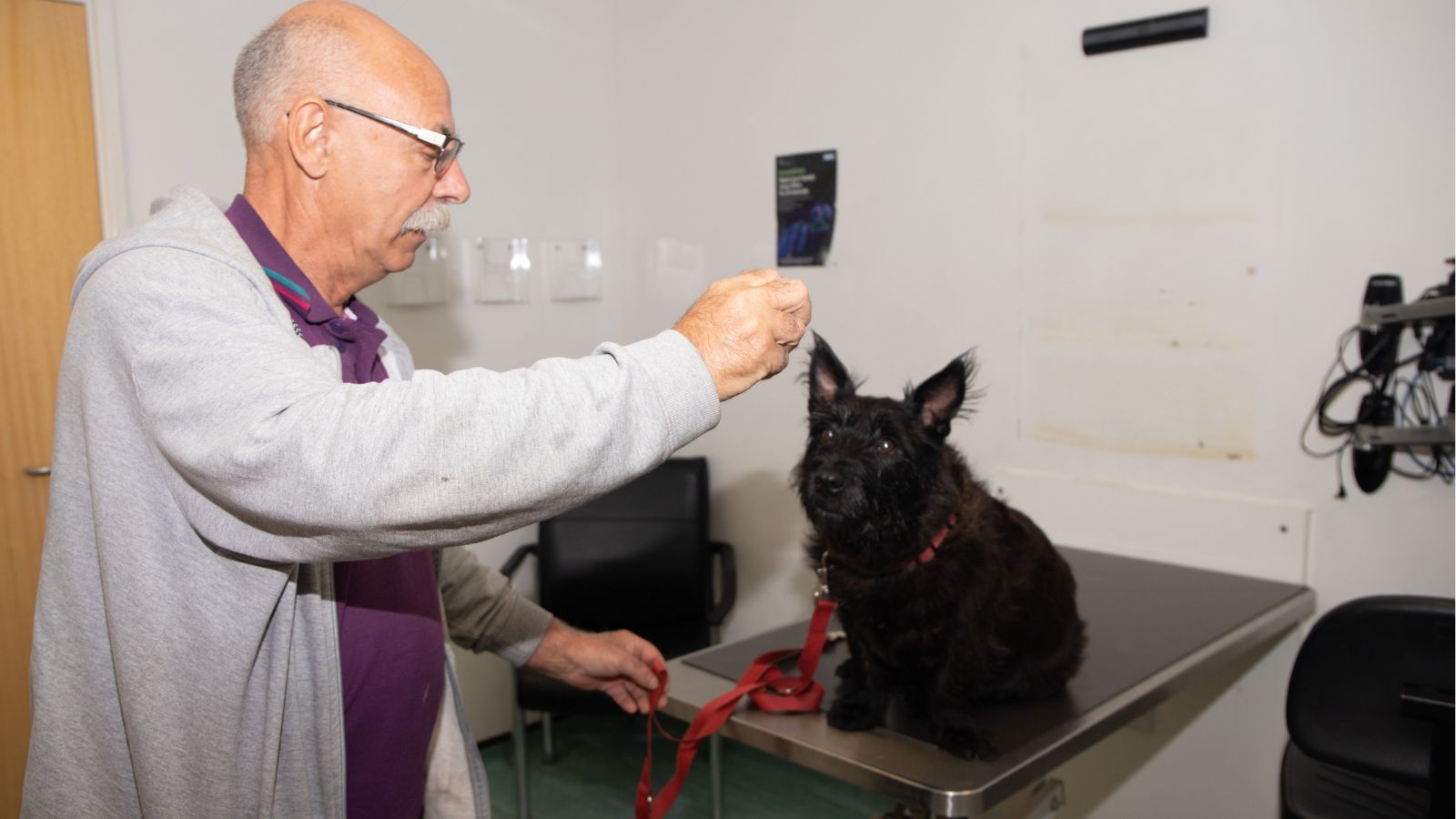 Menal said: "There can be vast price differences in pet food between shops. Elsa has never minded the cheaper alternative, which helps me save a bit of money where I can.
"The cost-of-living crisis is worrying, and I do wonder how things will be living on my reduced income as a pensioner. I live alone and have noticed the cost of basic necessities have risen and my bills are rapidly increasing. PDSA is vital to help people like me who would struggle to find the money for vet treatment.
"I decided a few years ago to leave a gift in my Will to PDSA. After using their service for fifteen years for all three of my dogs, I decided I wanted to give back more than the donations I make after our appointments. At the moment, I can't afford to give them large contributions, but knowing I have the chance to help in the future when I'm no longer here brings me great comfort.
"Hand on heart, I wouldn't be able to have any pets without PDSA's help, so giving what I can is very important to me. Elsa is my closest companion, and I'm very proud to have her by my side thanks to PDSA."
March is Free Wills Month, and thanks to our partnership with National Free Wills Network, you can write your Will for free with a local solicitor or online. Find out about our free Will writing service.

PDSA is the UK's leading veterinary charity. Through our 48 Pet Hospitals and Pet Care scheme, we save the lives of poorly pets who would otherwise be left untreated.
Every year, we helped over 388,000 pets. Without us, cases like Elsa's would be left untreated and many pets could lose their lives or be separated from families who love them.
We wouldn't be here for dogs like Elsa without your support. Please consider donating today.

Help us be there for pets in need
Pets are family. They don't deserve to suffer or lose their life because of financial hardship.
Your support helps to provide vital vet care to pets in need
Donate now to keep people and pets together during the cost of living crisis.
Donate to PDSA
Will you give now to help people and pets in need?
As the cost-of-living rises, vet care could be out of reach for many. Please donate today so we can help people and pets like Menal and Elsa. 
Find out more
Low-cost ways to care for your pet
We've put together top tips and advice, such as low-cost activities to do with your pets and health checks you can do yourself at home, which you might find helpful during this difficult time.
Read our advice
Sign up to our newsletter
Want to read more stories like Elsa's, keep up with the latest pet wellbeing news, or perhaps you just want to support PDSA? Get your latest PDSA news with our Newsletter.
Sign up now