Careers at PDSA: Why should you work with us?
Thank you for showing an interest in working at PDSA. Due to the current circumstances, we will be advertising fewer jobs than normal until the situation changes. We hope you're still interested and that you'll revisit our careers page at a later date.
Starting a career at PDSA means you are becoming part of the UK's leading veterinary charity. You'll be joining a team of around 2,000 people across our 48 Pet Hospitals, Head Office, National Contact Centre and more than 120 shops across the UK.
Our job is to provide compassionate vet care for those in need. We're here for the person and their pet, as a family, and will work with pet owners to try to improve the lives of their pets by:
Preventing the illness, suffering and unnecessary deaths of pets.
Educating people about their pets' welfare needs and value in society.
Treating the sick and injured pets of those who can't afford vet services.
Supporting people and their pets as a family, protecting the bond between them.
If you're interested in working for PDSA, whether full-time or part-time, you can find our current job vacancies by searching our careers portal.
You can get an inside view of what working in our hospitals is like by watching The People's Vet! You can watch our dedicated teams deal with lots of different cases and get a feel for what life is like in our Pet Hospitals. Catch up on recent episodes online.
What's it like to work at PDSA?
Take a tour of our Oldbury Pet Hospital: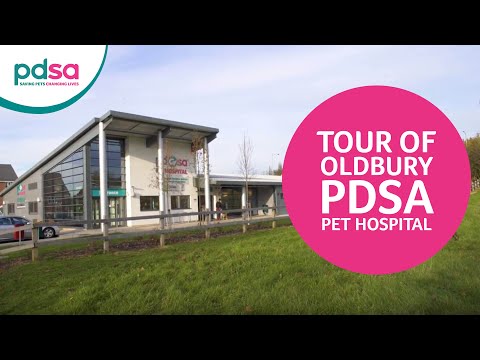 Video found at youtu.be/xnBtLmbl2rs
Find out more about what it's like to work at PDSA:
PDSA is in the top 100 Best Not-For-Profit Organisations to work for
We believe that we work better together, so everyone helps. From our vets and volunteers to our shop and office support staff – we are a dedicated team who are passionate about pets. In 2020, this was recognised by Sunday Times when we joined the Top 100 Best Not-For-Profit Organisations.
Join us at PDSA and help improve the lives of every pet. Whoever you are, wherever you live and whatever you do – it helps make a difference.