A guide to your Manchester Wellbeing Centre
What is the Wellbeing Centre?
The Wellbeing Centre is a state-of-the-art hospital, enabling the best possible treatment and containing our first ever dedicated 'wellbeing' facilities, to help provide everything your pet needs to be happy and healthy.
From covering topics such as pet behaviour, diet and exercise tips, to guidance on caring for pets, it provides the local community with a wealth of advice and information. In addition, there will be careers sessions for schoolchildren, volunteering opportunities for local animal lovers and a shop providing a range of pet essential products.
It features: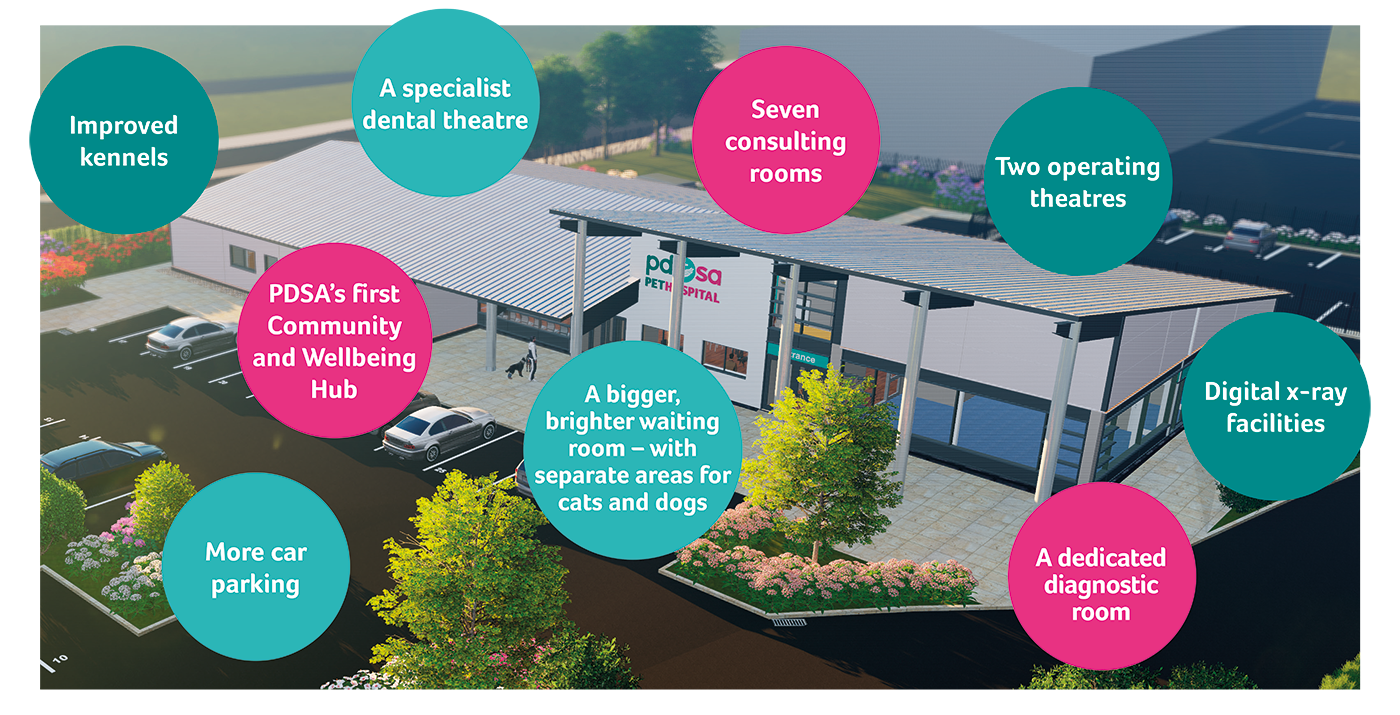 Location and timing
The new Manchester PDSA Pet Wellbeing Centre is located at 50 Redgate Lane, Gorton, Manchester M12 4RZ, and opened on Monday 7 October 2019.
The current hospital closed on Friday 4 October 2019. There are no PDSA staff at the hospital anymore.
You can contact the new Hospital on 0161 881 0222.
The hospital is easy to access using public transport, with the closest links listed below:
Nearest met is Manchester Piccadilly
Nearest train station is Ashburys Train station (15min walk)
Bus no. 201, 203, 204, 150, 192 from Manchester Piccadilly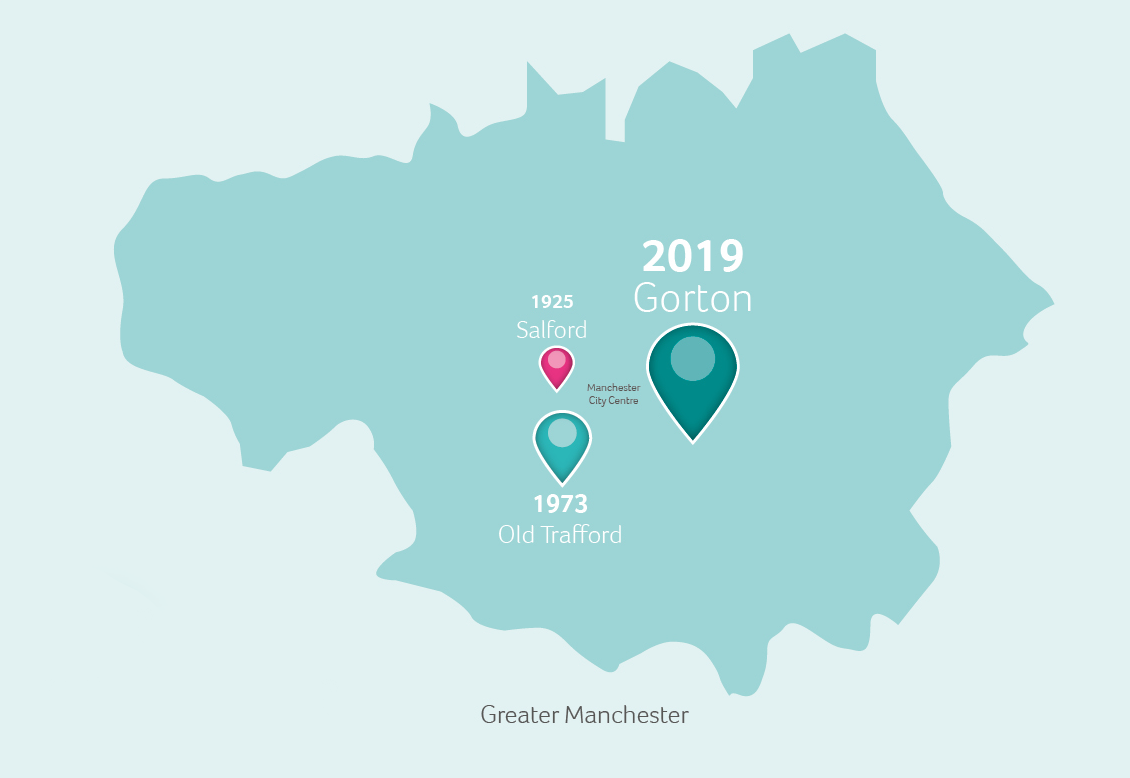 What to do next
You don't need to do anything! Our new Manchester Pet Wellbeing Centre is now open. There are no changes to the services we provide to pet patients.
If you have any questions please contact us on 0808 1645004.
Take a virtual tour of our Oldbury Pet Hospital and get a feel for how our Manchester Pet Wellbeing Centre will benefit pets and owners in the city.
Take a tour
If you helped us in any way to raise the money we needed to build our new hospital - thank you. Find out how we spent your generous donations.
How your donation was spent
Want to help us to continue helping poorly pets all over the country? See the range of ways you can get involved in the work we do and help us help pets.
How you can help