How donations were spent
It cost £2.4m to build the hospital that Manchester's pets deserve. With seven consulting rooms, two operating theatres, a dedicated wellbeing hub and additional kennels, our expert vet team will be able to save, protect and improve the lives of thousands of Manchester pets for many years to come.
We couldn't have done it without our supporters' help, which is why we gave our supporters detailed access to our building plans and blueprints. So you can see exactly how much it cost to build the amazing, life-saving spaces that your donations, big or small, have made a reality. Together we've built a future for Manchester's pets.
You can still download the full Manchester Pet Wellbeing Centre cost breakdown and blueprint here.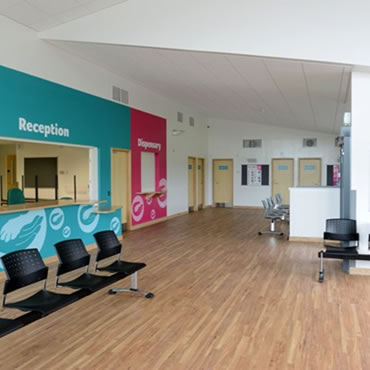 The waiting room is the busy frontline of our hospital – where furry family members are checked in for treatment, where emergencies come rushing through with our team poised to save them, where owners wait anxiously for news, and where very excitable reunions take place!

Our waiting room must stand up to it all – thanks to you our new waiting room has separate areas for dogs, cats and small furries so everyone has their own space. This will reduce stress and anxiety for already poorly patients.
Total cost: £287,394.58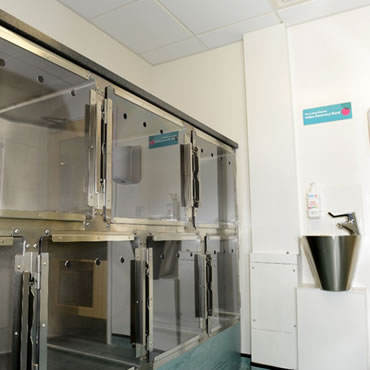 Our feline friends are solitary creatures and don't like too much noise (especially from other hospital patients such as dogs) so a dedicated area of their own is purrrrfect to ensure they feel safe and secure, and help them towards a speedy recovery.
Total cost: £34,239.46
Small animals recovery ward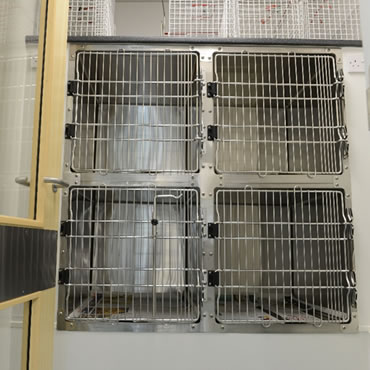 Don't forget the little guys! Rabbits, Guinea Pigs and Hamsters are all prey animals, and therefore easily frightened. Recovery next to a pet that would naturally be a predator can cause them extreme stress, so a nice, warm and secluded cage away from the noisy pets makes for one happy bunny!
Total cost: £7,019.68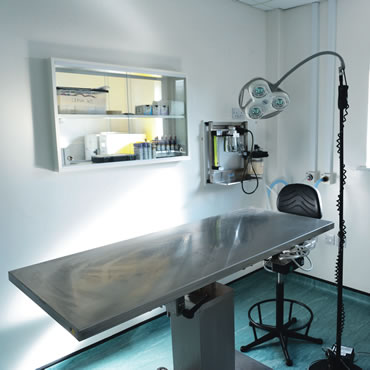 The heartbeat of the hospital, our operating theatres are where the real life-saving happens. From routine procedures to emergency surgeries, the operating theatre demands all our team's expertise as veterinary professionals and compassion as human beings – for every little furry life that's in their hands.
In our old building, we were very limited with the number of operations we could perform. Our new Centre's state-of-the-art theatres, one for major and one for minor operations, will rise to the everyday challenges that our amazing experts face.
Total cost: £45,821.43