The benefits of owning a pet
Pets can brighten up the darkest of days just by looking at you. But did you know that scientific studies have proven that owning a pet can be good for your physical and mental health?
That's right, science says owning a pet is good for us! As long as you've done your research and got the right pet for you, they will bring happiness and joy to your life in more ways than one!
Healthy pets mean healthy people!

There's no motivation quite like someone you love needing you to step up to the challenge! Dogs need walking every day, which means you need to walk as well. When the weather is wet and cold, most of us would prefer to sit in front of the fire with a cup of tea and a good programme on TV. It's all too easy not to bother, but those puppy dog eyes and waggy tails won't let you off the hook – just what you need to kick start a healthy lifestyle!
It's important to research your dog breeds before you make your choice to make sure you find a dog who matches your level of activity. Whether that's a dog with lots of energy and high exercise requirements, or one who is perfectly happy with short walkies. And it's not just walking; running, agility and flyball can all be great activities to help you both stay in shape as well as being a great way to bond with your dog. You can read about these and other hobbies with your dog on our exercise advice pages.
Don't forget your cats either; without playtime, a bored kitten will soon get into mischief. Keeping them entertained and getting you moving around will be beneficial for our own health too!
It's not only the walks and playtime that get you moving. Any animal that we own depends on us to meet their 5 welfare needs including keeping them and their home environment clean and well looked after. The responsibility that comes with owning a pet helps our own physical and mental health and or course a cute, warm companion is a bonus!
Pets and kids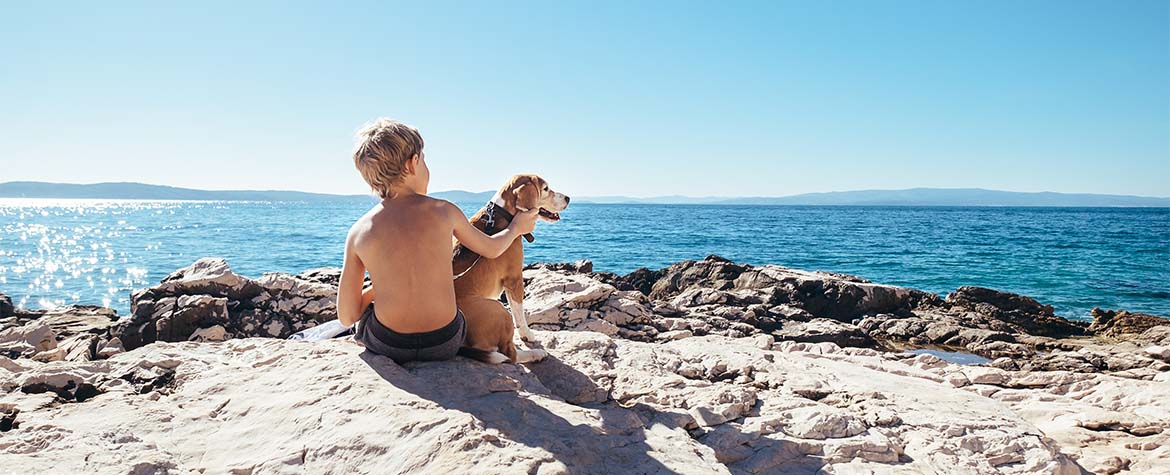 It's not just adults who can benefit from pets – they are really good for children's physical and mental health, too. Owning pets is great for teaching children responsibility; they get the reward of seeing their pets happy and healthy and learn to consider others ahead of themselves. Whether it's playing with a cat, caring for a small pet or coming along on dog walks, pets help to keep kids active and away from screens.
Children often form a deep bond with their pet; the love for their animals and positive experiences with pets creates lasting memories that many adults cherish. Children that have pets in their family often feel socially included; they love being able to discuss their pets with friends, teachers and family. And of course, no matter how their school day or friendships have gone, they've always got their faithful friend at home waiting to comfort or celebrate with them.
Pets are good for our mental health

Our 2021 PAW report found that 87% of owners agree that having a pet makes them mentally healthier.
Pets give us something positive to focus our mind and energy on. The responsibility of caring for a pet can provide a clear, positive focus, even when life may seem bleak.
And of course our pets help us feel less lonely and vulnerable, especially for owners whose pet is their only family and companion. You'll never be lonely again with a cat; they love to wake you in the night when they decide they're bored, or hungry!
Our pets are also great for helping us to meet new people. Walking with a dog can lead to chats with strangers, and talking to a fellow cat lover gives you an easy conversation starter. For the more socially inclined, there are multiple groups to join like training classes and dog walking groups. These all give you the chance to meet like-minded individuals and help to motivate you.
Pets can be more than 'just pets'
Guide Dogs are an established part of society these days and are a crucial lifeline for those who have lost their sight.  But not everyone realises that animals can and do support us in so many more ways.  Pets all around the world help people with mental and physical health conditions such as hearing loss or epilepsy and so many more. Whether it's alerting their owners to impending seizures, or letting them know when the doorbell rings, these animals bring so much to their owners' lives.
We recognise pets who show bravery and devotion through our PDSA Animal Awards Programme.
Pets are part of the family

Anyone who owns a pet knows that they become part of the family very quickly. One minute they're a playful youngster exploring the world, next they're our constant companions, who you can't imagine life without.
Our pets can be an absolute lifeline for us, they not only provide companionship and add structure to our day. They are comforting, entertaining and loving which helps to reduce our anxiety as we focus on them.
But they can sometimes be a worry to us too. If they become poorly or injured we want to be able to do everything we can to help them. Having pet insurance for those difficult times can be a huge weight off your shoulders, allowing you to focus on your pet.
Pets make a difference
At PDSA, we understand the huge impact animals can have on our lives.  We are here to help poorly pets whose owners have fallen on hard times, as we understand how important pets are.
Our Animal Awards programme recognises the amazing contribution pets make to our lives.
Watch some incredible stories from around PDSA below to see how much of an impact pets can have on our lives:
David and Ted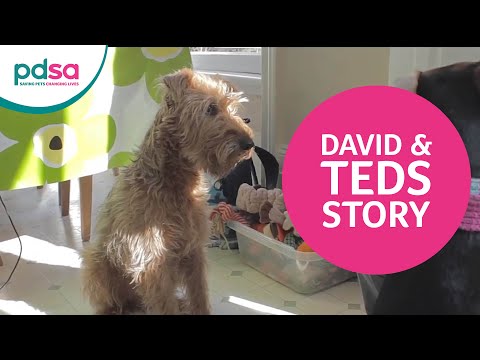 When David was struggling with mental health issues, he found the support he needed in best friend Ted. Their story shows the huge impact pets can have on our lives.
Claire and Pal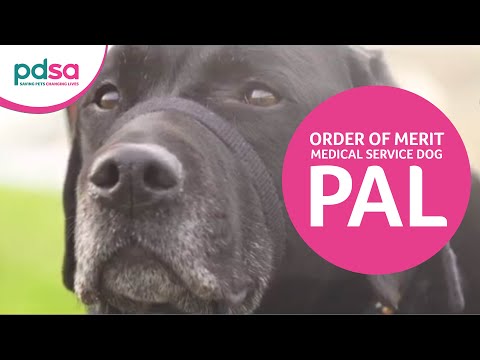 Claire has lived with Type 1 Brittle Diabetes since birth, but when she was rendered unable to tell when she was hypoglycaemic she would collapse with no warning. When she found Pal, her whole life changed.
Arthur and Candy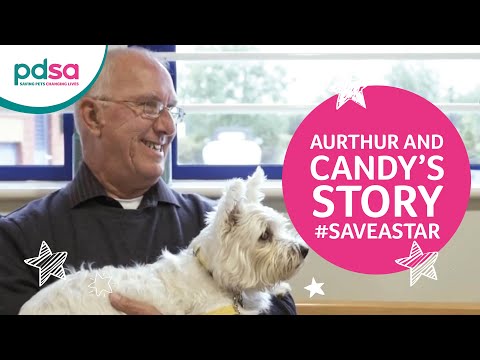 Arthur and Candy recently starred in our Christmas campaign. Candy is Arthur's only companion and family after losing his son to cancer. Their bond just shows how important pets are to us.
The right pet for you
The process of becoming an owner starts from the moment you begin to think about bringing a pet into your life. There are many considerations at this stage; do you have time for a pet, what pet suits your lifestyle, can you afford a dog or cat? Make sure you get the right pet for you by finding out all about their needs; this will help you to make the right choice for you and your loved ones.
The next step is to research where you're going to find the pet of your dreams. Think carefully about what questions you should be asking. Make sure you understand the laws surrounding buying a kitten or puppy, and use resources like The Puppy Contract or Kitten Checklist to help you chose a responsible breeder or rehoming centre and avoid being 'Petfished'. Where your pet comes from has such a huge impact on their start in life and future health, it's important to do everything you can to get it right. Speak to a vet if you're unsure.
Taking on a pet is a very exciting, but big step for anyone. Your research might make you realise that actually owning a pet isn't quite right for you at this time. There are plenty of other options that give you the chance to experience all the benefits of pet companionship without the full responsibility of ownership. Look into the possibilities of fostering for a rehoming organisation, sponsoring a pet or even helping someone else out with their pet for a while.
Pets improve our lives in so many ways, so it's vital that we make sure we are giving them everything that they need to be happy and healthy in their lives with us.
You can also take our quiz for some handy guidance on which pet to get:
Getting a pet is a very exciting time, but before you take that leap you need to do lots of research and make sure you can meet their welfare needs.
5 Welfare Needs
Our vets have put together a whole range of articles to help you give your pet the best care possible.
Read more
Pets can get into all sorts of mischief so make sure you're protected with 5 Star** insurance selected by our vets.
Get a quote