How to: collect a poo sample from your dog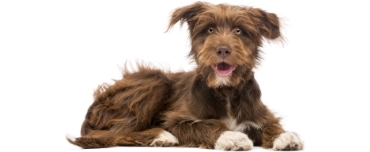 Step-by-step guide
Make sure the poo sample is as fresh as possible and not contaminated by soil or water.
If your vet has provided you with a pot, use the plastic stick inside the lid to scoop some of the poo into it. Otherwise, just use an ordinary poo bag or clean plastic container.
If possible, collect a large sample – at least half-fill the tube. However, If your dog has severe, watery diarrhoea, this may be very difficult – try to get as much as possible.
Screw the lid on firmly and label it with your dog's name and the time and date of collection.
Take the sample to your vet practice as soon as possible – a fresh sample is likely to provide the most accurate information.
If you have an appointment booked already, collect your sample on the same day, as close to the appointment time as possible.
What is a poo samples tested for?
Your dog's poo sample may be tested for:
Parasites
Blood (gut bleeding)
Bacteria
Digestion problems and other diseases.
Your vet may check the sample 'in-house' or send it away to a lab for further tests.
Did you find this page useful?
Tell us more
Please note, our vets and nurses are unable to respond to questions via this form. If you are concerned about your pet's health, please contact your vet directly.
PetWise Pet Health Hub – brought to you thanks to support from players of People's Postcode Lottery 
Written by vets and vet nurses. This advice is for UK pets only.
Illustrations by Samantha Elmhurst