Low energy (lethargy) in cats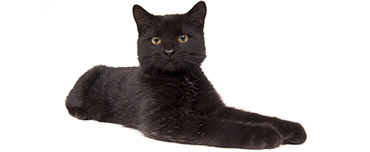 Overview
Does your cat seem lethargic (low in energy), quieter than usual, less interested in food, playing, hunting and going outside?
Lethargy is a symptom that can be caused by many different problems, some minor and some more serious.
Contact your vet if they have been lethargic for more than 24 hours or book an urgent appointment if they are severely lethargic.
General information and causes
Cats save energy for hunting which means they often sleep for 12-16 hours a day (or more). However, if your cat is sleeping more than usual it could be a sign that something is wrong. Lethargy can be caused by many different conditions ranging from a simple cat bite abscess to more serious problems such as kidney disease, diabetes or poisoning. There are so many different causes of lethargy in cats that it would be difficult to list them all here.
When to contact your vet
Contact your vet if your cat has been lethargic for more than 24 hours. Book an urgent appointment if they seem severely lethargic, and be sure to let your vet know about any other symptoms you have noticed, such as eating less or drinking more.
Consider insuring your cat as soon as you get them, before any signs of illness start. This will ensure you have all the support you need to care for them.
Did you find this page useful?
Tell us more
Please note, our vets and nurses are unable to respond to questions via this form. If you are concerned about your pet's health, please contact your vet directly.
PetWise Pet Health Hub – brought to you thanks to support from players of People's Postcode Lottery 
Written by vets and vet nurses. This advice is for UK pets only.
Illustrations by Samantha Elmhurst