1. Provide an on-site vet
A great way to ensure that your event is dog-friendly is to consider getting an on-site pet first aider, just as you would for people, in case of any doggy accidents. An on-site vet or first-aider will provide peace of mind for both you and your guests!
It's also a good idea to let a local vet practice know in advance that you will be holding a festival with dogs, and ask them whether they might be able to provide help in case of any accidents, injuries or emergencies. Remember to check before giving out their details so they can make sure they have enough staff available, and provide you with the correct emergency contact information.
2. Know the numbers
Dog friendly events can be very popular, so it's good to get an idea of how many dogs will be coming to your event ahead of time, so you can put a plan in place. You'll need to make sure there's enough room for the dogs to have their own space by putting up barriers or fences to divide up areas, or by creating quiet places for the dogs to relax.
It's best to avoid having lots of dogs in queues or large crowds, as this can be stressful for the doggies. To do this, you might need to provide people with arrival times and space out facilities, such as food/drink stands and toilets, to prevent bottlenecks. It's also important to make sure that all dog owners know to bring their pooches on a short lead, and to keep them under control at all times so everyone can stay safe and have fun!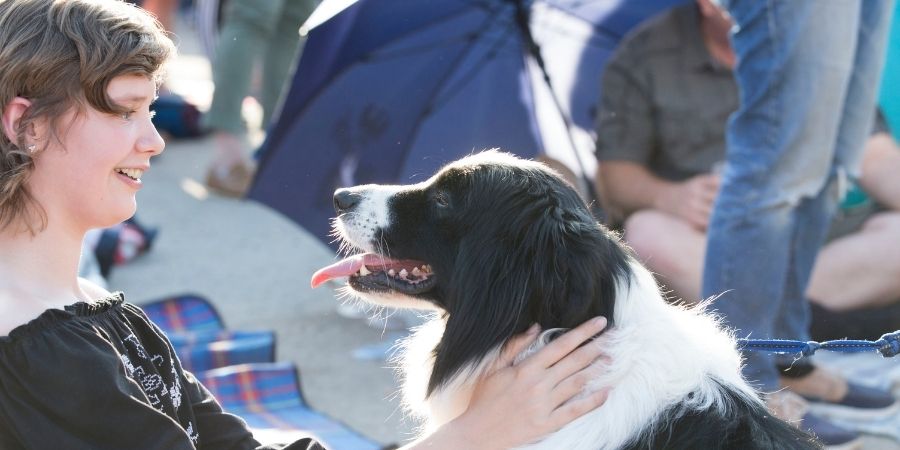 3. Be cautious of loud sounds
Whether it's live or not, music is often a big part of festivals and events. It's important to remember that dogs have very sensitive hearing, which means that loud music can be distressing and painful for them – not to mention it can damage their hearing! Often, owners don't realise when music is too loud for their pooch, so you will need to put up signs to make them aware of the dangers and prevent dogs from entering areas where music is playing.
Remember to keep an eye out for doggies and let owners know if their pup is struggling. It's a good idea to set up a few quiet areas specifically for dogs and their owners, to relax away from the noise.
4. Keeping cool
Many festivals and events are hosted outside, which can be wonderful for visitors on a glorious day, however, the doggy guests may not feel the same way in their thick fur coat!
Make sure that you remember to provide lots of shady areas for dogs and their owners to escape the sun. Dogs can overheat quickly and develop a life-threatening condition called heatstroke on hotter days. It's important that all staff working at the event are aware of the signs and symptoms of heatstroke, so they can respond quickly in the case of emergencies.
5. Set up an exercise area
At your event, it's good to recommend that all dogs are kept on short leads and close to their owners. Even doggies that are normally calm and well behaved can become overwhelmed, or very excited when there's lots going on – keeping them on the lead will prevent them from getting into trouble or getting their paws on something dangerous.
If you're worried that this might mean that some dogs miss out on play time, you can provide a secure exercise area for them to have time off lead. Just make sure that owners know they'll still need to keep their dogs under close control, and that their dog shouldn't be allowed to approach other doggies without their owner's permission.
6. Be aware of hot cars
When hosting an event, don't forget to make sure that the parking area is monitored very closely by patrolling staff with a zero tolerance policy on leaving dogs in cars. Make sure your car park staff inform owners about the policy, and are trained to respond appropriately if they see a dog in distress.
7. Get to know doggy body language
Getting to know dogs' body language well and recognising any signs of distress, can really help diffuse potentially stressful situations before they escalate, as you'll know when to take action. This is especially important if you're planning any dog events or games, such as a dog show or fastest dog sprint. If you spot a dog that isn't having fun, suggest to their owner that their doggy might want to take a break and calm down in one of the dedicated quiet zones.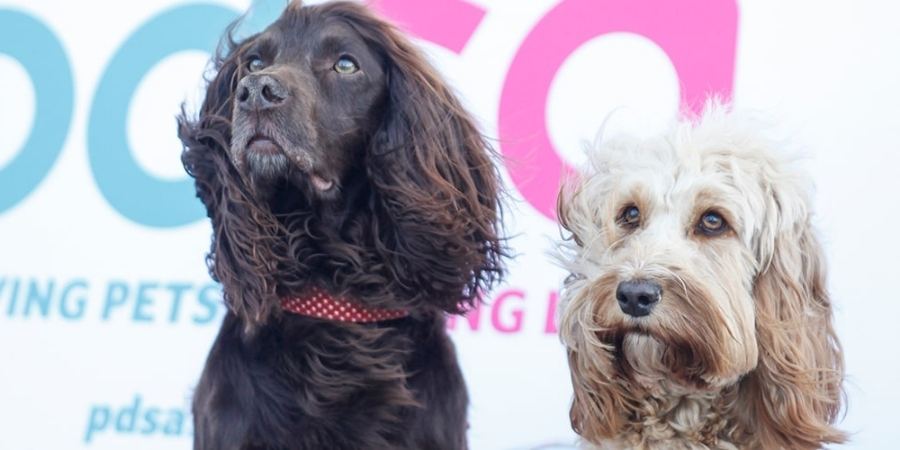 8. Provide water
Regardless of the weather, you'll need to make sure there are lots of fresh water stations for your four-legged guests – and don't forget to keep it topped-up throughout the day!
Always advise owners to bring their own water for both themselves and their pets, just in case.
9. Poo bins
Along with recycling and general waste bins, don't forget to provide lots of dog poo bins to help owners keep your festival clean and tidy. It might be useful to arm your staff with plenty of eco-friendly poo bags in case any pets are caught short!
10. Have fun!
Finally, you've put in the hard work to organise the perfect dog-friendly event, and the doggies and their owners are having the time of their lives! It's time for you to pat yourself on the back and remember to enjoy the fun yourself!
Read our blog post on preparing to attend a dog-friendly festival with your pooch.