For more than 100 years, PDSA has been here for poorly pets whose owners have fallen on hard times. Maria Dickin, our founder, wanted to reach as many poorly pets as possible and we've achieved some pretty groundbreaking things from what she started.
If you want to know about the full PDSA story, take a look at our video, but here are just some of the things Maria has made possible over the years.
1. The very first dispensary in 1917
Maria was a determined woman, and thank goodness for that! After witnessing how the animals of the poor were suffering in London's slums, simply because their owners couldn't afford veterinary treatment, Maria took it upon herself to open the very first People's Dispensary for Sick Animals in a basement in Whitechapel. She put a sign up outside that read 'Bring your sick animals. Do not let them suffer. All animals treated. All treatment free' – and a lot of people did!
2. The first mobile clinic in 1921
Within the first four years, Maria opened a number of clinics all over London, but this wasn't enough. She wanted to reach animals all over the country and help owners who couldn't get to their clinics in London. She transformed a horse-drawn caravan into a mobile clinic (the first of a fleet!).
3. PDSA sets up overseas 1924
As word spread about PDSA, demand grew and not just in the UK. When Maria said she didn't want any animal to go without treatment, she really meant it. In 1921 the first PDSA clinics were established overseas in Paris, Romania, Tangier, Egypt, Greece and Palestine. Some of these are even still running today through local charities.
4. Europe's first animal sanatorium in 1928
Despite a lot of opposition from the Royal College of Veterinary Surgeons, Maria set up the Ilford Sanatorium - a fully equipped training centre for vet students. She was inspiring more and more people to join the profession. While the sanatorium is no longer there, a modern PDSA Pet Hospital stands in its place.
5. A million free treatments a year in 1934
In 1934, the PDSA carried out more than a million treatments in one year for the first time. This was a huge milestone and really highlighted the need for the service. Today, despite only operating in the UK, we carry out around 2.5 million treatments every year.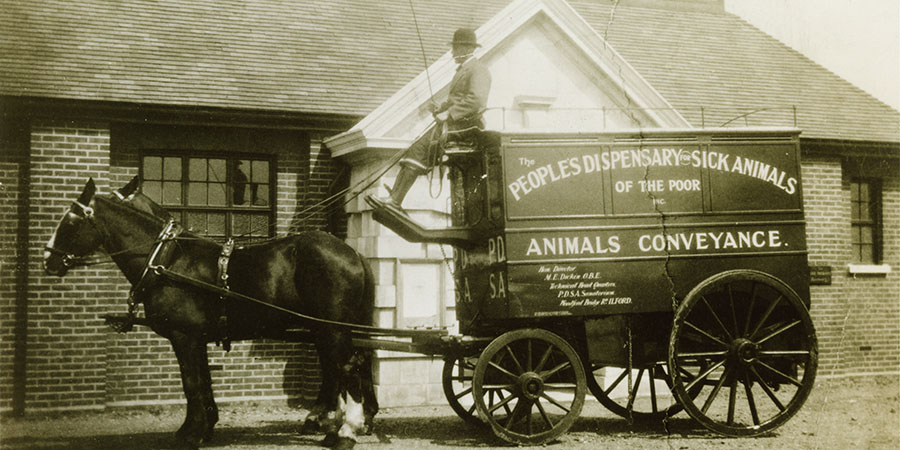 6. The animals' Victoria Cross in 1943
Despite being 73-year-old, Maria was still busy in 1943 improving the world for animals. It was then that she founded the PDSA Dickin Medal – recognised as the animals' Victoria Cross – to raise the profile of our service animals, their bravery and the amazing contributions they make to our lives. To date, the PDSA Dickin Medal has been awarded 71 times.
7. The first purpose-built Pet Hospital in 1960
We sadly lost Maria in 1951, however her work was continued. She inspired such passion in people that PDSA would never be allowed to disappear. In 1960, one of the biggest milestones in PDSA history came – our very first purpose-built PDSA Pet Hospital. This would pave the way for so many more, allowing us to help thousands of poorly pets all over the country.
8. Our first charity shops 1971
We opened out very first charity shops in 1971 to help raise vital funds to keep our work going. To this day, our charity shops are still really important in raising money to help poorly pets in need and provide a big source of income for us.
9. PDSA starts in-house training in 1980
In 1980, we introduced our first in-house training scheme for vet nurses. We now regularly train our own passionate and skilled vet nurses!
10. The animals' George Cross founded in 2001
The PDSA Gold Medal was founded in 2001 to honour and acknowledge service animals outside of military conflict. It recognises working animals, including police and rescue animals. The PDSA Gold Medal was awarded first posthumously to a Police Dog called Bulla.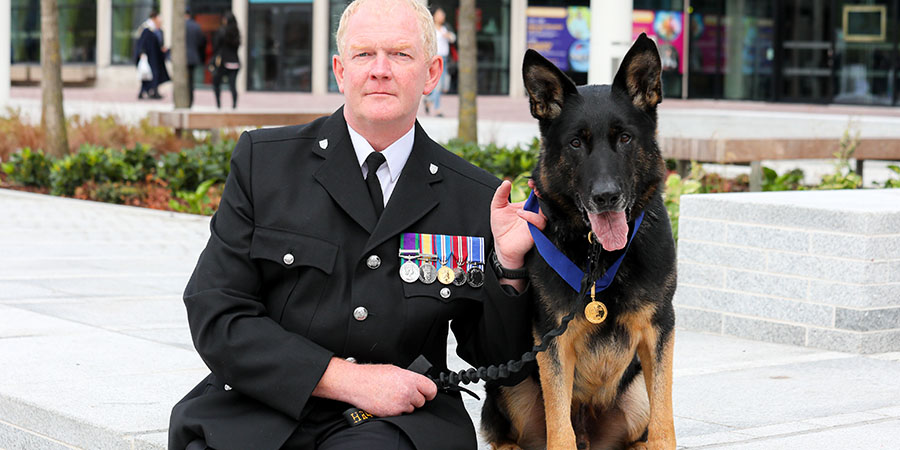 11. PDSA Animal Wellbeing Report launches in 2011
Commonly known as the PAW report, it provided the most comprehensive insight ever into animal wellbeing. We've been creating the report yearly ever since and it's used widely by vets and in the media.
12. Commemorating Maria Dickin in 2015
In 2015, PDSA Founder Maria Dickin was commemorated with an English Heritage blue plaque, recognising her work in animal welfare and creating the PDSA. The plaque is now on her childhood home in Hackney, London.
13. PDSA on the TV in 2018
After cameras spent six months in two of our Pet Hospitals, The People's Vet was aired on Channel 4 in 2018. It offered viewers a behind-the-scenes look at what goes on in a Pet Hospital and showcased the work of our dedicated hospital teams.
14. Getting on the road in 2018
Thanks to the players of People's Postcode Lottery, in 2018 we were able to fund a brand new, state-of-the-art PetWise Mobile Unit. Since being unveiled, the unit had visited a number of big events including the National Pet Show with the team on board giving lots of advice and help to the nation's pet owners (and doing more than a few pet health checks!).
15. A new type of Pet Hospital in 2019
After a huge fundraising drive and a long build, we opened the doors to the Manchester PDSA Pet Wellbeing Centre, The Montague-Panton Hospital. This one was a little different to our existing hospitals and allows the team to do more than treat poorly pets. It was designed to become a community hub for pet owners where they could get advice on their pet and their pet's welfare, and helps PDSA educate so many more people.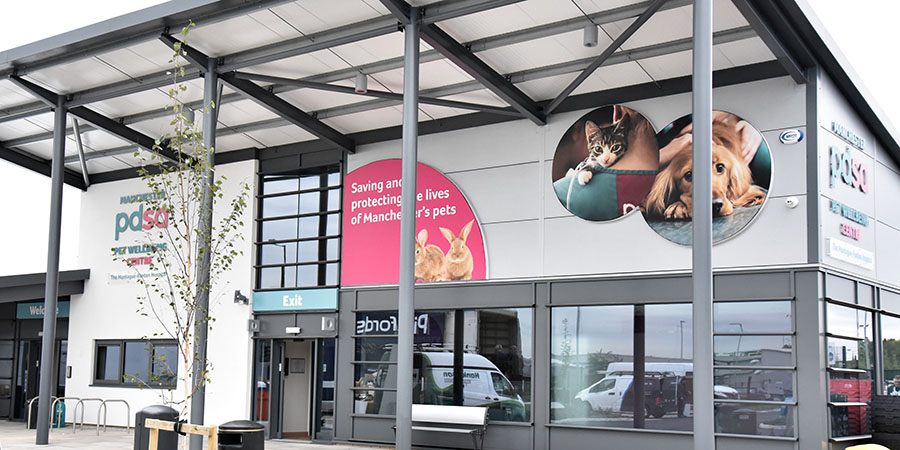 We've achieved a lot since 1917 and none of it could ever have been possible without Maria Dickin. As we celebrate what would have been her birthday this week, please help us continue her legacy by donating today.