VE Day is a chance to honour and remember those who fought in the war, and everyone who helped whether they were fighting on the front lines or helping those hit at home by the blitz.
Not only is it an opportunity to remember the people of the war, but also the animals who played a huge role, too. This is why PDSA founder Maria Dickin instituted the PDSA Dickin Medal – to recognise the animals who showed amazing bravery and dedication to their jobs.
The PDSA Dickin Medal is also known as the animals' Victoria Cross. It recognises animals who serve in military conflict for outstanding courage. So far, 71 animals have been awarded the PDSA Dickin Medal.
We've selected a few of our favourite WWII animal heroes (and PDSA Dickin Medal recipients!):
1. Rip – the ARP's first official search and rescue dog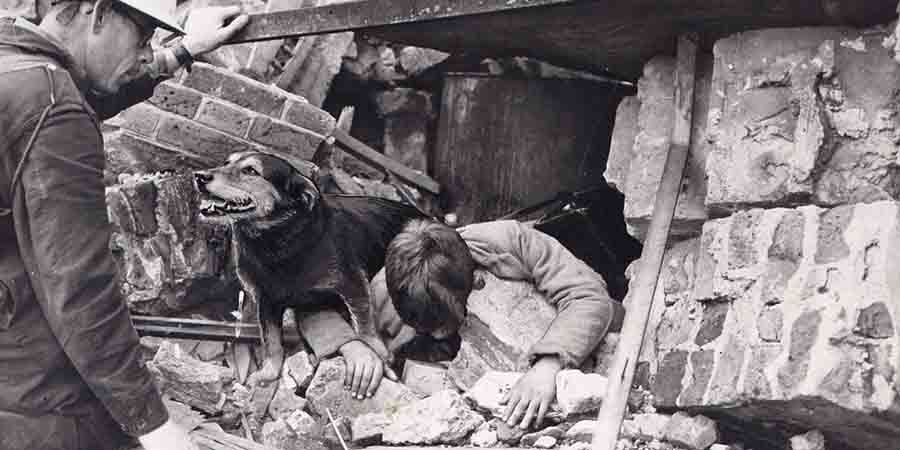 Poor Rip was found as a stray, alone and starving, by a local Air Raid Warden in 1940. The Warden took pity on Rip and took him in. The two soon became inseparable.
Rip started out as a mascot for the Southill Street Air Raid Patrol (ARP), but soon proved he was much more than just a mascot! Rip had no training, but had a natural talent for sniffing out survivors trapped in bombed buildings. Throughout his time with the ARP, Rip saved over 100 people.
2. GI Joe – the pigeon who flew 20 miles in 20 minutes
In 1943, GI Joe was a member of the United States Army Pigeon Service. He was the first non-British PDSA Dickin Medal recipient after his actions saved the lives of at least 100 Allied soldiers.
GI Joe flew 20 miles in just 20 minutes to deliver an urgent message that prevented Allied soldiers getting caught up in 'friendly fire'.
3. Brian – the family pet turned parachuting dog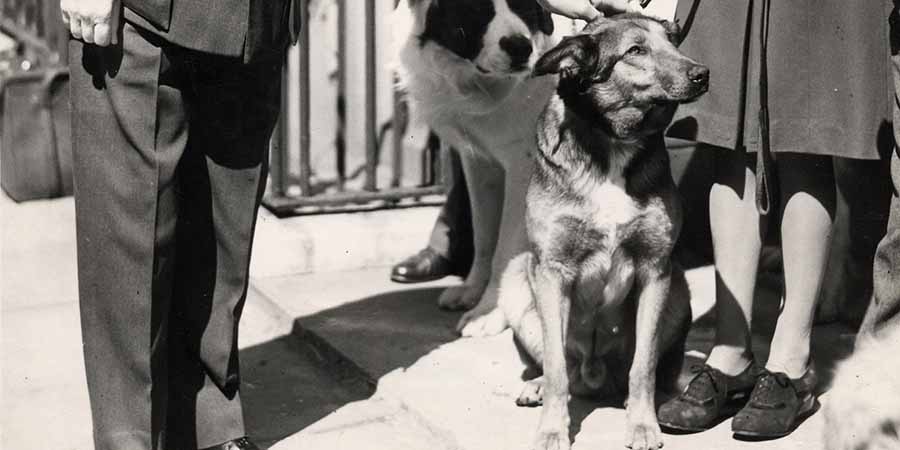 Brian was given up by his family to help with the war efforts shortly after the Second World War broke out. He was just one of three dogs to successfully finish a two-week parachute training course.
Brian jumped into action seven times and was parachuted into the Normandy town of Ranville when the D-Day landings began. Despite needing to be cut down from a tree under fire and sustaining minor injuries, Brian continued to perform his sniffer dog and sentry duties with distinction.
4. Duke of Normandy – the pigeon who flew through bombs and bullets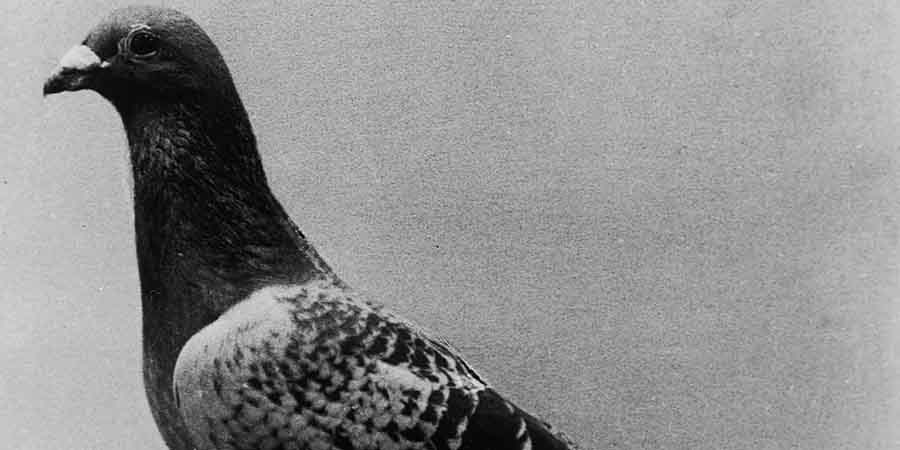 After a successful operation ran into a number of problems along the way, Allied paratroopers were left with no way of communicating their mission's success. That is, aside from Duke of Normandy.
The plucky pigeon flew 27 hours to deliver his message. Not only did he face driving rain and strong gales, but he also had to make his way across battle grounds through bombs and bullets. He was able to deliver a critical message to Allied Command and save many lives.
Download Duke of Normandy's e-book.
5. Rob – the brave pooch who completed over 20 parachute drops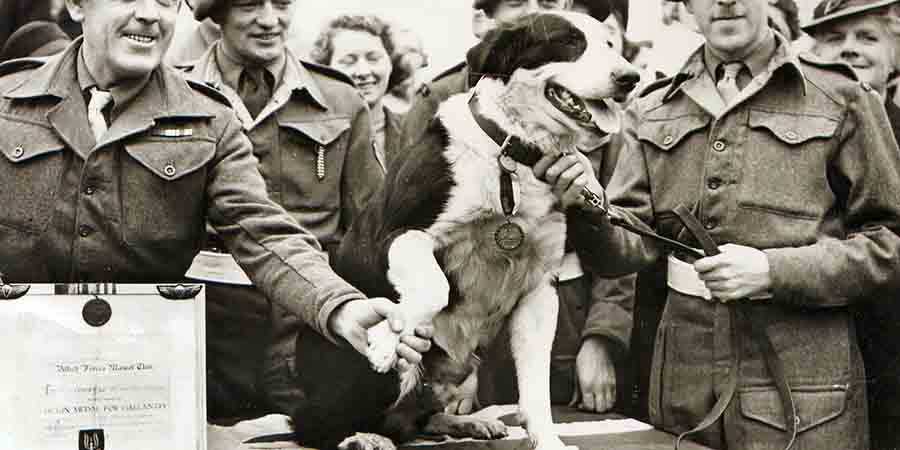 Rob was volunteered by his owner to help the war efforts. After his training, he joined the 2nd Special Air Service Regiment.
He was a brave dog and never hesitated on any of his jumps. At the time, the regiment he was serving with was on the secret list. He carried out numerous missions ad displayed faultless devotion to duty.
After retiring from military service, Rob was allowed to return to his family in Shropshire where he spent his retirement in the countryside.
If you'd like to learn more about these five heroes, you can download their e-books for free.