Although in some parts of the country it has been reported that there's an increase in dog theft cases, it's thankfully still uncommon.
But with news of high-profile celebs like Lady Gaga being victim to the crime, and dog theft stories going viral on social media, there may be growing concerns amongst some pet owners.
Despite your worries, it's really important to continue your dog's usual routine so they're able to sniff, stay active and have their comfort breaks outdoors.
If you're concerned about doing this, we're here to help put your mind at ease with some top tips to help keep you and your pooch safe at home and during walkies.
Keeping dogs safe at home


Secure your garden
Secure your outside space by checking fences and gates. Lock access to your garden and you could even consider alarmed padlocks or bells so you know when someone is entering.
Monitor your dog
Don't allow your dog to roam free in the garden while you're out of the house or upstairs, especially if you're unable to completely secure your garden. Keeping an eye on them will keep them safe, not just from theft but also from potential hazards which could be toxic or cause injuries.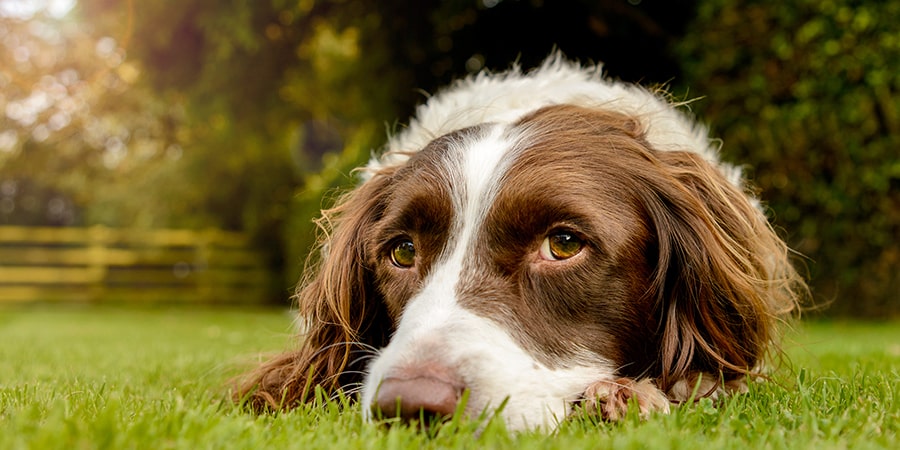 Leave your light on
Make sure your garden has plenty of light for those late-night toilet trips with your pooch
Secure your home
It might sound obvious, but don't leave windows and doors open when you're not around. This can make your home a target to any kind of thieves - not just dog theft! This can apply even while you're in the house, especially if you're in a different room or upstairs and playing music, watching TV or wearing headphones.
Checking in
Think about what you're posting on social media - you don't want to unintentionally advertise your pet to thieves. Make sure your profile is private and avoid 'checking in' to places, especially if you've left your four-legged friend at home.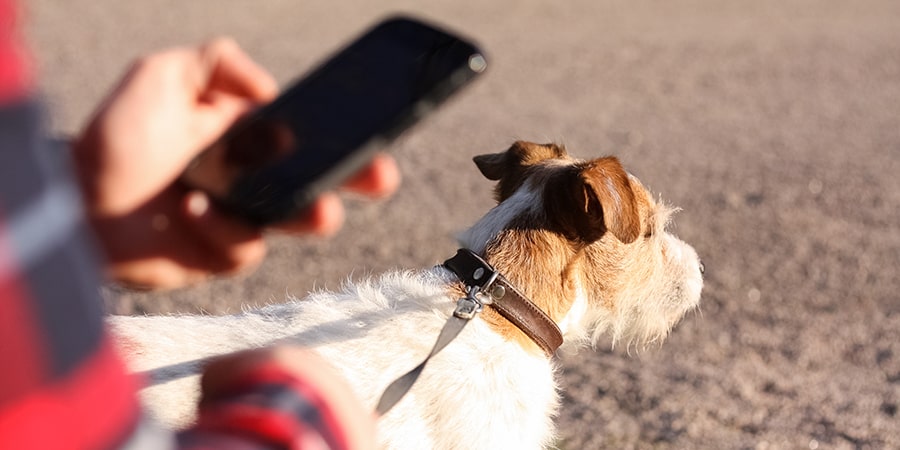 Be Alert
If you've noticed different cars parked outside your house or you've been contacted by cold callers, why not speak to your neighbours to see if they've spotted anything out of the ordinary too.
Keeping dogs safe during walkies


Keep your dog with you
Never leave your dog tied up outside a shop or alone in a car. If you're out make sure they're with you, a friend or family member at all times. Think about dropping your dog securely back at home if you need to run errands or do some shopping - it's worth the extra journey to keep them protected.
Adults should be in control
During walkies make sure there is an adult in charge of your dog. Even a small dog can use a lot of force on the lead and it's easy for a young person to drop the lead accidentally if your dog spots something that interests them in the distance.
Training
If your dog is let off the lead make sure their recall is up to scratch so they come back to you when they are called. It's a good idea to take some tasty treats to help with your recall too. No matter how old your dog is having something to encourage them back to you is always helpful.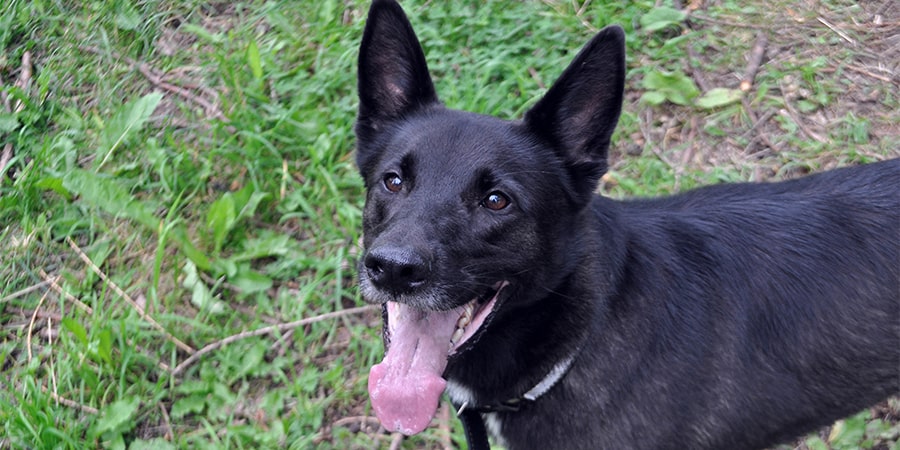 Change it up
Think about changing your routines. Try to avoid doing the exact same walks at the same times every day. Your dog will love exploring new places too!
Follow your instinct
Be aware of your surroundings and the people around you. If you feel uneasy or like something isn't right, move to a safe space with more people around you. It's important for your safety, as well as your dog.
Location
If you're an avid social media user avoid tagging your location while out on walkies.
Find a friend
Think about going for socially distanced walks with a friend or a fellow dog owner. It could be good fun for you and your dog to socialise as the lockdown eases.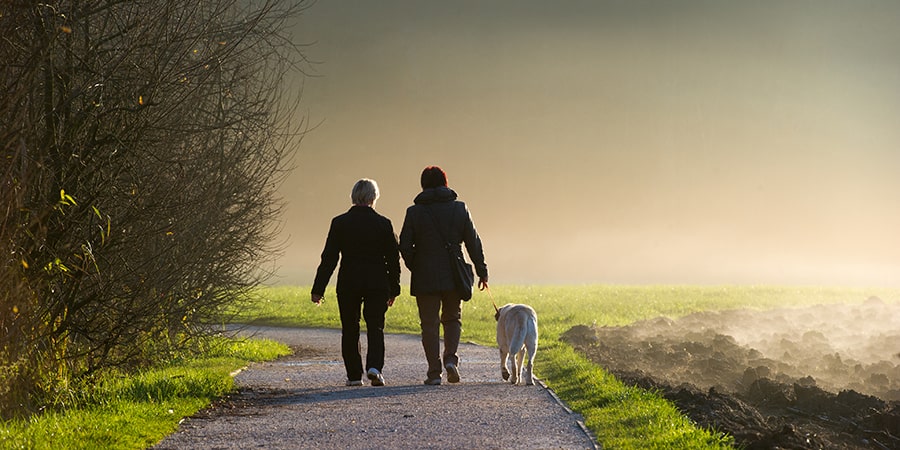 Avoid isolated areas
As long as your dog is happy around other dogs and people and it's safe for social distancing, think about taking a busier route or visit an area with more people and other dog walkers around.
Things to help prevent dog theft


Microchip
Getting your pet microchipped and ensuring your contact information is up to date is the best way to make sure you'll be reunited if they get lost or stolen.
Collar and tag
It's a legal requirement that your dog wears a collar and tag while out in public places. Make sure your details are kept up to date.
GPS tracker
GPS pet trackers let you know your pets' whereabouts. Simply attach it to their collar so you can track your pet's location if they do go missing.
Photos
This is any easy one for any pet owner! Make sure you always have recent photos of your pooch. Photos and up-to-date descriptions of your pet will help you create posters if they are lost or stolen.
Pet monitoring apps
If you're heading out and your dog is staying home, why not try a pet monitoring app so you can keep any eye on them while you're gone? Not only can you check that they're still safe, you can check for any signs of separation problems.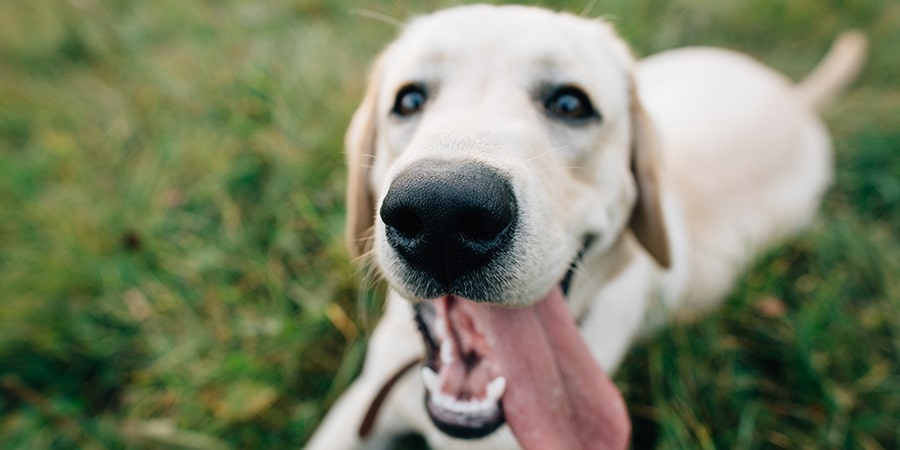 Report your stolen dog
If the worst should happen and your dog goes missing, report it on a national stolen dog website. You can also post in community forums, social media groups, missing pet websites and contact local veterinary practices.
Find more advice on what to do if your pet goes missing on our website.