Whether you love crafting or not, we've got you covered with some homemade gift ideas for your dog, cat or small pets!
Dogs
From warm snuggly beds, to irresistible homemade treats, we have the perfect DIY gifts for your pampered pooch!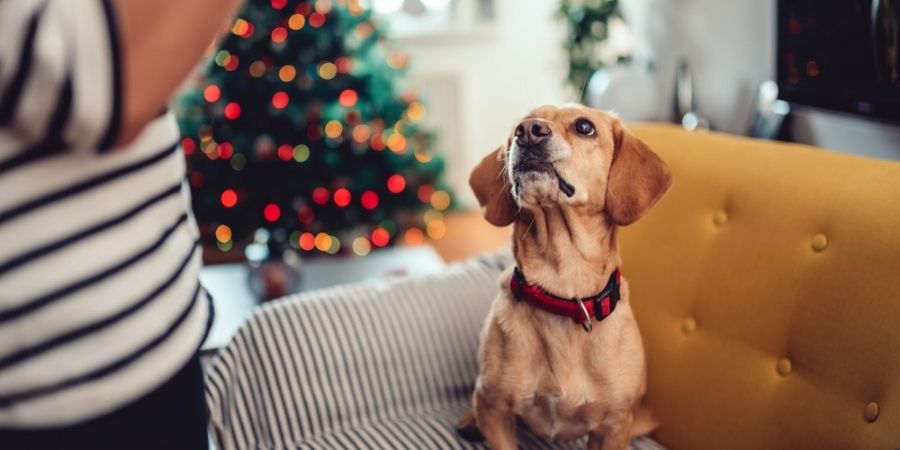 Homemade treats
Nothing screams Christmas like the smell of homemade biscuits, and with our gingerbread dog treats, there's no need for your pooch to miss out on the fun! These also make the perfect gifts for all of your doggy friends – just remember to only feed your pooch an appropriate amount for their size and ideal weight.
Tug toys
Tug toys provide endless fun for doggies – and the good news is, it won't break the bank! They're easy to make at home using old t-shirts, blankets or fleece – all you need to do is cut out three thick strips of fabric using your recycled material, tie them together at the top and plait them down their length. Tie the ends, and there you have it – a fun, cheap and simple tug toy for your pooch! Don't forget – you'll need to supervise your doggy when playing with their new toy to make sure they don't tear off any pieces they could swallow.
A snuggle den
You don't need an eye for craft to make your beloved pooch a DIY Christmas gift – you can make them feel safe, warm and cosy with a snuggly den using things you already have around your home.
Using a cardboard box with one side cut out or a table top, take a sheet or blanket to cover their new snuggle spot, and fill it with your dog's favourite pillow, bed, blanket and toys. This will give your pooch the perfect snooze spot to relax in throughout the cold winter months – and it's also a great way to provide them with a safe space to escape the Christmas chaos!
Cats
From catnip to cat scratchers, you can incorporate your feline friend's favourite toys with these simple ideas!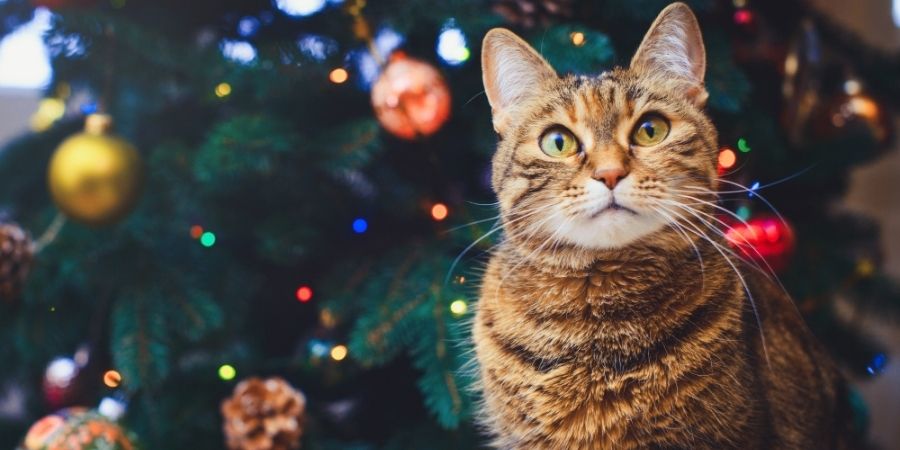 Catnip toys
If you have a hand for sewing, you can make your own catnip toys at home using scrap material. Simply sew a square shape, leaving the top open, and turn it inside out to make a pouch – just make sure it's too big for your cat to swallow! Fill your pouch with batting and add up to a tablespoon of catnip. Sew the hole at the top, so everything is enclosed, and watch your cat enjoy their new cost-effective toy!
Cat den
If sewing isn't your forte, you could try making a cat-friendly den using an old cardboard box, a sheet or blanket, and their favourite snuggly pillow. Simply tip your cardboard box onto its side, cover it with a blanket and fill it with your cat's favourite cosy items. Your feline friend will have the best snoozing spot in the house!
Cat scratcher
If you're feeling creative and adventurous, you could try making your own homemade cat scratcher, which you can personalise to your cat's desire! To give this a try, you'll need sisal rope, a smooth piece of wood (with no splinters!) and a staple.
To make your cat scratcher, take your piece of wood and wrap the sisal rope tightly around it. Leave an inch at each end free and staple the ends of the rope in place. Make two holes in the top of the wood, feed some more rope through to hang it, and watch your cat enjoy your creation! 
Small pets
It's easy to involve your small pets in the festivities with these simple DIY boredom breakers!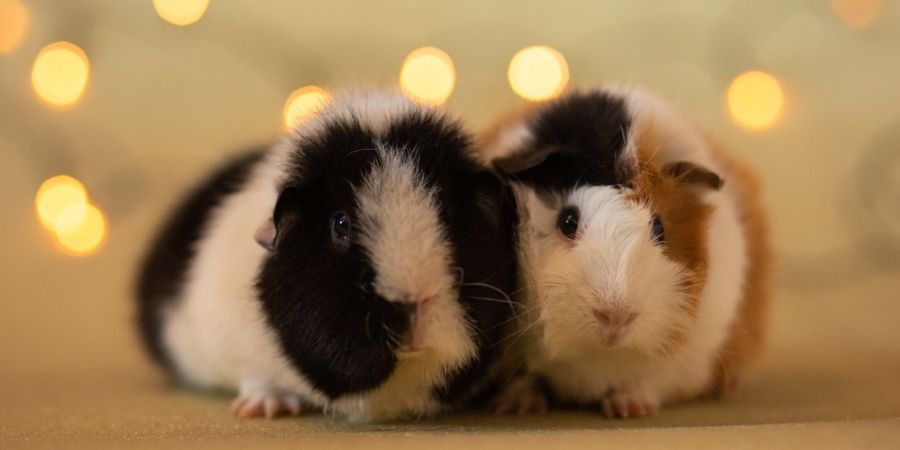 Veggie line
There's nothing small pets love more than a challenge, and the perfect way to do that is with a veggie line! In your small pets' enclosure, tie some untreated paper string across a corner like a washing line – making sure it's low enough for them to reach. Using a peg, attach some of their favourite fresh veggies, and watch your little furry friends pull them down!
Hay toys
Some pets such as rabbits or guinea pigs need to each eat at least their body size in hay every day, so making it fun is the perfect way to encourage your furry friend to nibble away this Christmas! 
Firstly, don't throw your empty kitchen or toilet roll tubes away as they make great hay feeding toys. Simply take your cardboard tube and cut a shape in the middle – if you're feeling creative you could even make it festive! Fill it with feeding hay, and you'll have the perfect boredom breaker!
If you're wanting to make something a little more festive, you can also make your small pet their very own Christmas wreath, using their favourite yummy hay!
DIY small pet hay wreath
Forage surprise bag
Joy for your inquisitive small pet is simply sniffing out their favourite herbs, grasses and hay, nibbling on the delicious variety that forage has to offer.
You can incorporate this joy in a Christmas gift for your little furry friend, by putting some forage into a small brown paper bag or box, cutting out some festive shapes at the front, and placing it in their enclosure. Watch them as they forage for their favourite snacks!
If homemade gifts aren't for you, take a look at our pet-friendly gifts on the PDSA store.