We all know how important our pets are, especially when many of us are feeling isolated. However, most dogs still need a daily walk which can be tricky for anyone self-isolating. There are still lots of people in our communities who might not have their usual support, which could include dog walkers or friends that would normally help with their dogs.
We've collaborated with other members of the Canine and Feline Sector Group (CFSG) to provide some clear guidance on how you can stay safe while helping people in need.
Updated: 31 July 2020
Walking someone else's dog: general guidance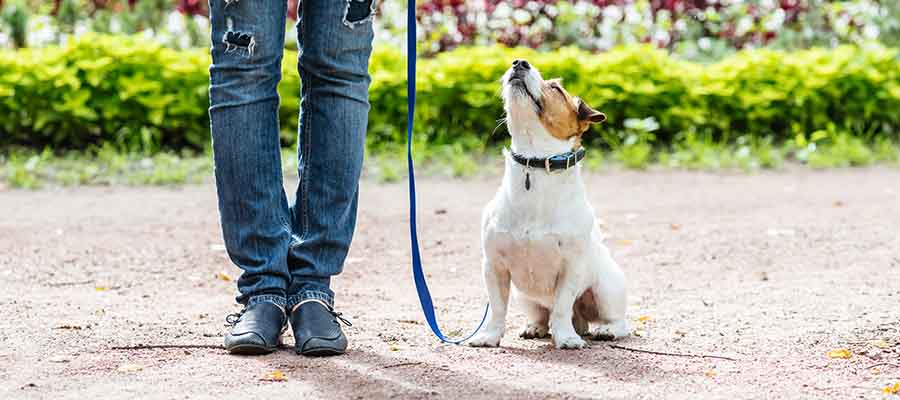 There's no evidence to suggest that pets can transmit Covid-19 to people, but there is a small chance it could be passed on a dog's fur, collar or lead, just as it can be passed on a door handle. In order to keep you and whoever you're helping out safe, there are some guidelines you should follow when walking someone else's dog during this time:
Before the walk. Before taking out an someone else's dog we would suggest checking the following things:

Are their microchip details up to date? Owners should make sure their dog's microchip details are up to date.
Is the dog wearing a collar and tag? Collars should be fitted with a tag or even a temporary tag with emergency contact details.
Does the dog have any allergies or medical conditions? This means any potential allergy risks to the dog can be avoided
Are they fearful or reactive to certain things? This can help you avoid any potentially stressful situations.
Who are the owner's usual vets? Having the contact details of their usual vets can be very reassuring in an emergency and the vet will be familiar with the dog's medical history.

Safeguard the person you're helping. Only walk their dog, not multiple dogs from different households, at any one time. Make sure you agree a route and distance with the owner before you go and stay local to their home.
Collect their dog securely. Ideally, you should take your own lead to collect the dog. If you can, get the owner to pop the dog in a secure garden, then return to the house. You can then enter the garden to collect the dog, keeping to social distancing guidelines. Try to avoid going into the owner's home.
Collars and harnesses. The dog's collar should fit well so they can't escape; a helpful tip is that you should be able to slip two fingers between the collar and the dog's neck to ensure it is snug, but not too tight. A well-fitted harness is a good option to avoid accidental escapes too, if the dog is used to wearing one.
Keep clean. Remember to wash your hands thoroughly before picking up the dog. Use hand sanitiser regularly and wash your hands as soon as you get home and wash the lead you used.
Try to avoid contact. It might be difficult, especially if they have a particularly sociable dog who loves a fuss, but try to touch their dog as little as possible. If you do need to go into the owner's home, ask them to open doors for you and don't handle anything else while out on your walk (e.g. your phone, unless in an emergency).
Keep to social distancing. While you're out with the dog, make sure you keep at least two metres away from other walkers. Keep to quiet areas if you can, and we'd recommend keeping someone else's dog on the lead at the moment.
Remember general walking etiquette and stay safe. Try to make sure the dog doesn't come into contact with other dogs or walkers while you're out and don't forget to take poo bags!
Always remember to follow the Government's guidelines while out and about, and use hand sanitiser regularly.
Extra guidance: walking a vulnerable person's dog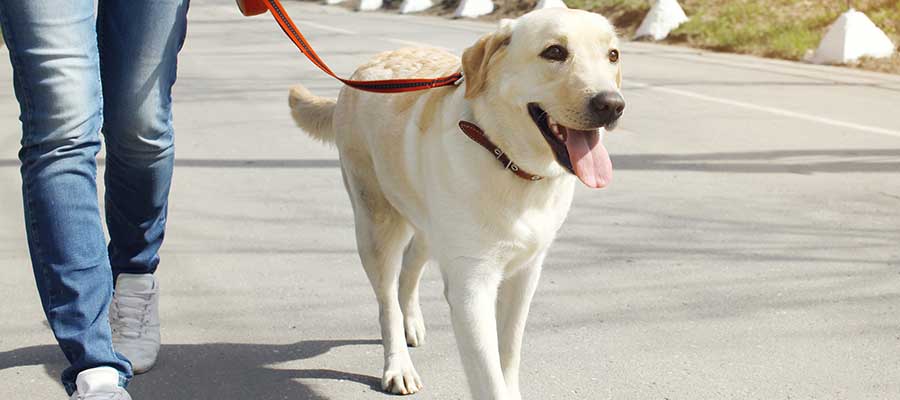 If you're walking the dog of someone who is classed as vulnerable it's even more important to make sure you:
Stick to the two metres. Avoid any contact with them or anyone in their household and don't go in their house if you can avoid it.
Keep them on the lead. When you're out walking it's really important to keep their dog on a lead. This will help you make absolutely sure their dog doesn't come into contact with any other people or pets.
Wipe them over. Wipe the dog over with a pet-safe wipe or clean, damp cloth before returning them to their owner. This will help reduce any possible risk of spreading the virus.
Extra guidance: walking a dog from a self-isolating household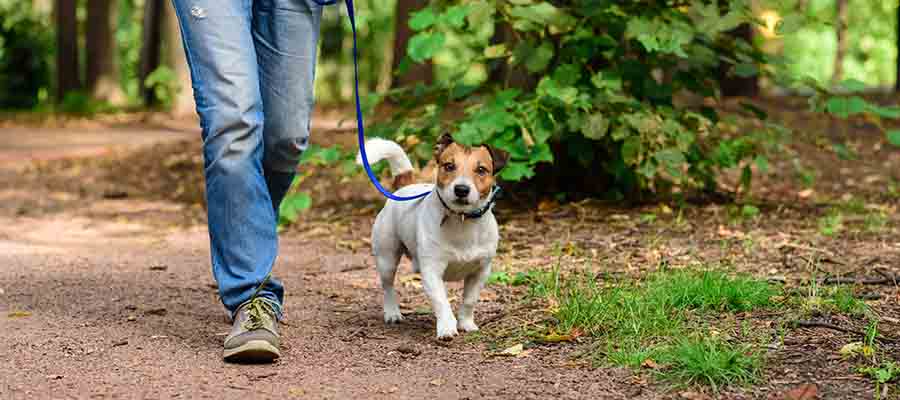 If the dog's owner or someone in their household is suspected of having the virus and they are self-isolating , there are a few more things you can do on top of the general guidance to help protect yourself and others:
Avoid contact. Keep at least two metres from anyone in the household and try to avoid touching their dog as much as possible.
Stay clean. Wipe their dog over with a pet-safe wipe or clean, damp cloth before your walk which is then washed or disposed of.
Stay on the lead. Keep their dog on the lead at all times. This will help prevent them from coming into contact with other people or pets while you're out.
After the walk
Stick to social distancing guidelines when you return the dog. If the dog's owners are vulnerable and at particular risk from the virus, wipe the dog down with a disposable wipe or clean damp cloth before they go into the home and dispose of the cloth or pet safe wipe. Use antibacterial gel if you can, then wash your hands thoroughly with soap and water for a minimum of 20 seconds as soon as you get home. Wash your own lead with soap and water as soon as possible after the walk, too.
You can download a copy of the guidance from the CFSG's website.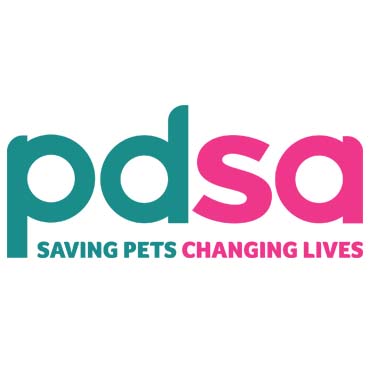 About PDSA Vets
We've put together advice from our veterinary team across PDSA.