As of 31 December 2020, the transition period ended and we officially left the EU on a new trade deal. If you don't travel to the EU with your pet, then this news probably won't affect them at all!
However, if you do like to take your dog, cat or ferret to the EU, there are some changes you need to be aware of. It's a good idea to do some forward planning before you travel next.
We'd always advise speaking to your vet and checking the latest government advice for GB and Northern Ireland when you're making plans to travel as the regulations are quite complex and can change over time. But we've put together a summary to help you understand some of the changes as they currently stand.
Travelling to the EU or Northern Ireland from England, Scotland and Wales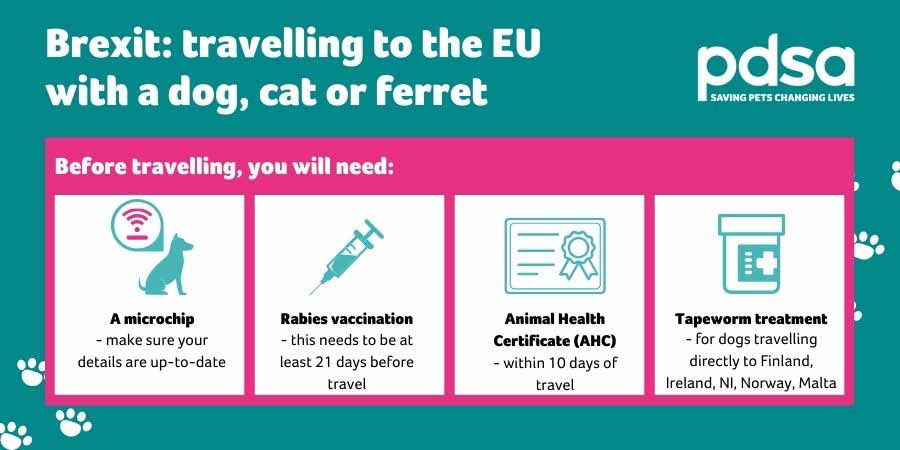 The main thing to remember about travelling to the EU with your pet now is that any pet passport issued in Great Britain is no longer valid, so you can't use this to travel with your pet like you previously did. This applies to all travel to EU countries and Northern Ireland.
Passports issued in other EU countries may still be valid for travel into and out of Great Britain. Check with your vet and make sure to leave plenty of time before you plan to travel in case of any problems. This said, vets in GB can no longer certify the rabies vaccinations in pet passports issued in EU member states, so if your pet's rabies booster is due, it will need to be done in an EU country for the passport to remain valid for travel.
Instead of the pet passport, you now need different documents to travel to EU countries. We're now a 'Part 2 listed' country which means our pets need to have certain certificates and meet specific criteria before travelling.
If you're looking to travel with your dog, cat or ferret to the EU, you will need:
Microchip – your pet should be microchipped and your details up-to-date. The microchip must be placed before the rabies vaccination is done. You can find out more about microchipping in our free guide.
Rabies vaccine – your pet will need to be vaccinated against rabies and kept up-to-date with boosters in order to be able to travel (check your vaccine certificate to find out when the next booster is due). If it's the first time they've had the rabies vaccine, you'll need to make sure it's done at least 21 days before you travel and your dog, cat or ferret must be at least 12 weeks old before their rabies vaccination. You may need to provide proof of this when you arrive.
Animal Health Certificate (AHC) – you must have an AHC to travel to the EU from GB from 1 January 2021 unless you have a passport issued in an EU country or Northern Ireland (which no longer includes GB). You need to get this from an official vet within 10 days of travelling to the EU. You need to get a new AHC from your vet every time you travel.
Tapeworm treatment for dogs (for some countries) – if you're travelling directly to Finland, Ireland, Northern Ireland, Norway or Malta with a dog you'll need to get them treated for tapeworm (as these countries are listed as free from Echinococcus multilocularis). This should be given at least 24 hours, but no more than five days, before you travel. You may need to provide proof of this when you arrive and there is a section for your vet to sign on your dog's AHC.
Travelling to GB from the EU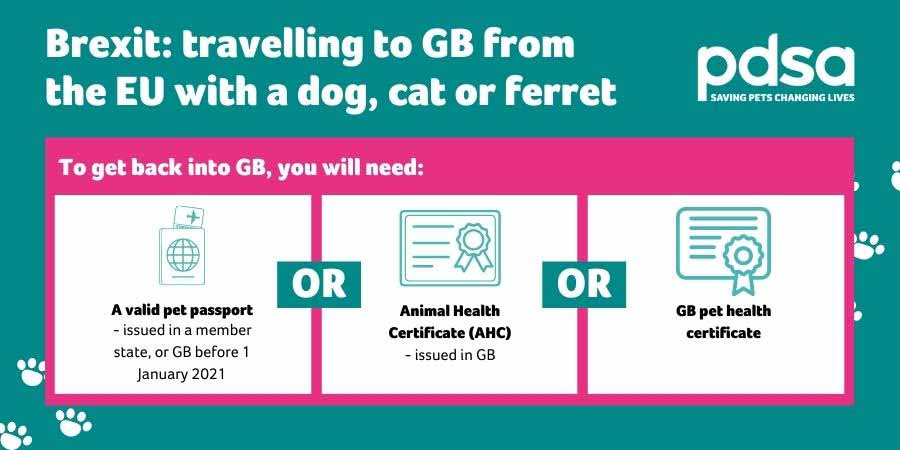 If your pet passport wasn't issued in GB, the good news is that often these are still valid for you to enter GB. EU pet passports issued by a member state (as well as listed countries) are still valid for travel into GB. So if you have a valid one and you're coming to GB from the EU, then your pet can continue to travel on their pet passport for now. Pet passports issued in the UK before 1 January 2021 are also still valid for travel into the UK.
If you don't have a valid pet passport, to bring your pet back into GB from an EU country, you will need one of the following:
The Animal Health Certificate (AHC) you used to leave, issued in GB. These are valid for four months after they are issued for your return journey.
A GB pet health certificate (which are valid only for travel into GB).
You don't need any of the above if you're travelling in from Northern Ireland, the Chanel Islands or the Isle of Man.
Any pets travelling into GB must also be:
Microchipped
Vaccinated against rabies (at least 21 days before travelling)
Treated for tapeworm (dogs only) if you are travelling from countries not free of tapeworm (the only countries listed as free of tapeworm currently are Finland, Republic of Ireland, Norther Ireland, Norway and Malta).
If you're planning on travelling with more than five pets there are also additional regulations that you'll need to be aware of. Visit the government's advice for more information on travelling with more than five pets.
Northern Ireland and travelling to or from the EU and GB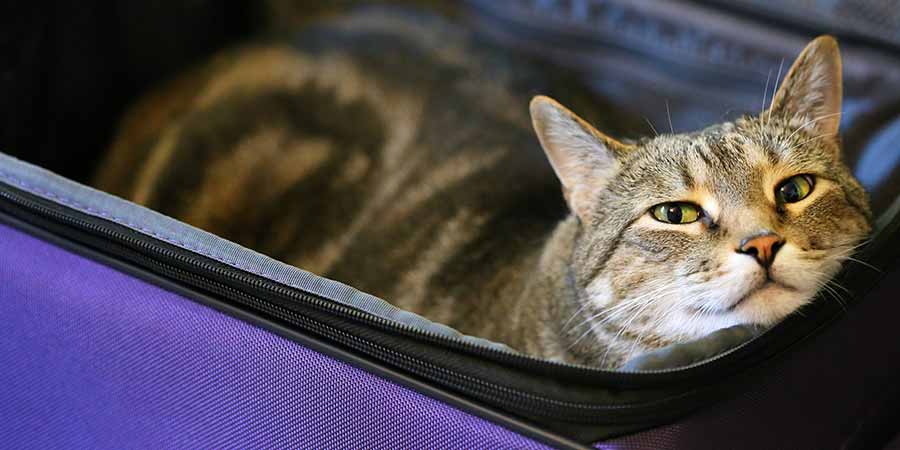 EU pet travel rules continue to apply for Northern Ireland. So if you're travelling from NI to EU or from EU to NI you can continue to use your passport if it was issued in EU or NI.
However, if your pet is travelling from GB to NI there are now new regulations for travel. These are the same as the measures for travel to the EU listed above. There is a short gap before routine compliance checks start (to allow people to get the correct documents and necessary vaccinations), but these will start on 1 February 2021 so if you're planning on travelling between NI and GB it's best to start preparing now. If you previously travelled using a GB pet passport, this is no longer valid for travel so you'll need to follow the advice above or get an EU or NI passport.
If you've decided against taking your pet to travel with you, read our advice on pet boarding and care for your pet while you're away.
For more information on the new rules around travelling with pets, look at the official advice from the government. You can also contact the government pet travel helpline on 0370 241 1710 or email pettravel@apha.gov.uk.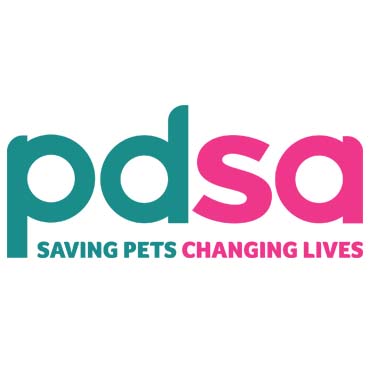 About PDSA Vets
We've put together advice from our veterinary team across PDSA.