What to do if children ask for a pet for Christmas
Christmas is a really special time for families. They get to spend plenty of time together and enjoy the festive moments. But getting presents for your children can be tricky – especially if a pet is at the top of their Christmas list.
Pets are really great for children to learn about responsibility and are often good company for them. However, while we agree it can be great to have a family pet, Christmas may not be the best time to get one.
Getting a pet for Christmas because your child has asked for one isn't something we would recommend because:
The novelty can quickly wear off for children. As much as they promise they'll look after it, they might find it's not as much fun as they thought.
Christmas is a busy time of year. Going to a new home can be stressful enough for pets and as the Christmas period is so busy it may make them worse. Plus, after having you at home most of the time, it can be jarring for a new pet to suddenly be left alone when you're all back at work and school.
Pets mean responsibility. It can be difficult to get children to understand the responsibility that comes with a pet before getting one and the decision to get one at Christmas can be on a whim based on the idea of a pet, not the reality.
You might regret quick decisions. If you get a pet for your children without properly considering it you might find you've bitten off more than you can chew! Take our quiz to find out the ideal pet for you and your family and always do plenty of research before taking on a new pet.
That's not to say that it's always wrong to welcome a pet over the festive period. If you've done all your research and thought it through, made sure that you're ready to look after them yourself, can offer them everything they need and afford the costs, then it's as good a time as any to take on the responsibility of a pet.
What to get your children instead of a pet
It can be hard disappointing your children if their dream is to have a pet for Christmas. But there are lots of alternatives you can do instead.
Get them a toy version of the pet they want. There's lots on offer from soft toys to robotic pets that need to be "looked after". This works particularly well for young children with plenty of imagination, giving them something to cuddle and love without impacting a real pet if the novelty wears off.
Sponsor an animal. Lots of charities offer options where you can sponsor an animal and get regular updates on how it's getting on. Sponsoring a pet treated by PDSA also helps to treat sick and injured pets that need our services.
Get them a book about their chosen pet. That way they can do some research about the pet so they know what to expect. A good option if you are seriously considering a pet is to get a book about how to look after them, like the Pet Detectives series by Emma Milne, which also has a section where children have to "practice" looking after a pet before getting one.
Offer to pet-sit for a friend or relative. You can all experience some aspects of looking after that type of pet and you can see if they're the right kind for you.
Take them to visit a conservation park or reputable zoo. They can have a look at and experience lots of different animals without needing to bring one home. If they're old enough there may be volunteering opportunities or experience days where they can learn the reality of scooping poop!
How to say 'no' nicely
It's a difficult task to tell your children they can't have a pet for Christmas. There are some nicer ways of saying 'no' to them.
Explain. Try to explain to them why getting a pet at Christmas isn't good because it might make the pet sad and stressed.
Be firm. They might nag and cry and keep asking, but you have to stick to your decision. You know that getting a pet at Christmas isn't a good idea.
Blame Father Christmas. If your children still believe, just tell them that Father Christmas can't put pets in his sack!
Offer an alternative. Try to offer an alternative to getting a pet like those suggested above. It might be that you still plan to in the future, so you can set your child the task of doing lots of research.
Do your research before getting a pet this Christmas: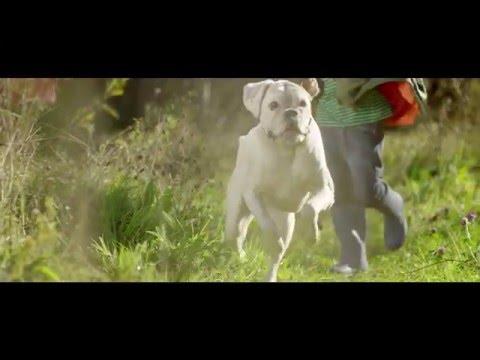 Video found at youtu.be/CRKkdEfIxlI
*Figures in above video from PDSA Animal Wellbeing (PAW) Report 2015