Since 1997, Marion has volunteered every week at our Wishaw shop in Scotland, serving many customers and making a difference to the lives of sick and injured pets. To celebrate her p-awesome achievement, we recently caught up with Marion to reflect on the last 25 years, understand why she decided to volunteer for PDSA in the first place, and ask what her volunteering role means to her…
How did you first become a PDSA Volunteer, and why?
I first began volunteering for PDSA in 1997 after speaking to a friend. I've always thought that PDSA is a very important charity because animals can't speak for themselves, and so they count on us to help them during their times of need. I've cared about animals all my life, so I thought volunteering my time at PDSA would be the perfect way for me to give something back and help sick or injured pets get the assistance they desperately need.
I had never volunteered before so I wasn't very sure of what to expect at the beginning, but it's amazing to think that I've been here for 25 years! It's certainly flown by.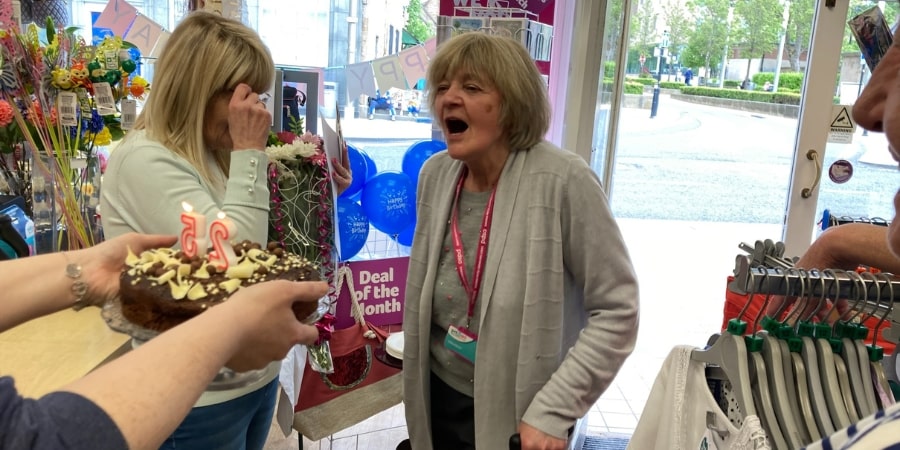 How often do you volunteer and what do you typically do?
I volunteer a day per week (sometimes more if needed), working on the tills and assisting customers. I also help sort through the jewellery, which I like doing - I wear jewellery myself so I enjoy looking at the different designs and colours. I get to speak to lots of different people that I wouldn't otherwise meet, and it's always a nice feeling when I serve somebody who has found an item they love.
What does volunteering at PDSA mean to you?
Volunteering at PDSA has been a part of my life for so many years, and I really like spending time at the Wishaw shop. I've learned and developed my 'people' skills over the years and I enjoy the company of others. I've made many new friends since I became a volunteer and I like knowing that I play a part in helping poorly pets up and down the country.
When the shop remained closed during the COVID-19 lockdowns, I really missed the routine and the company, and that's what made me realise just how important my volunteering role is to me - I was very happy when the shop re-opened!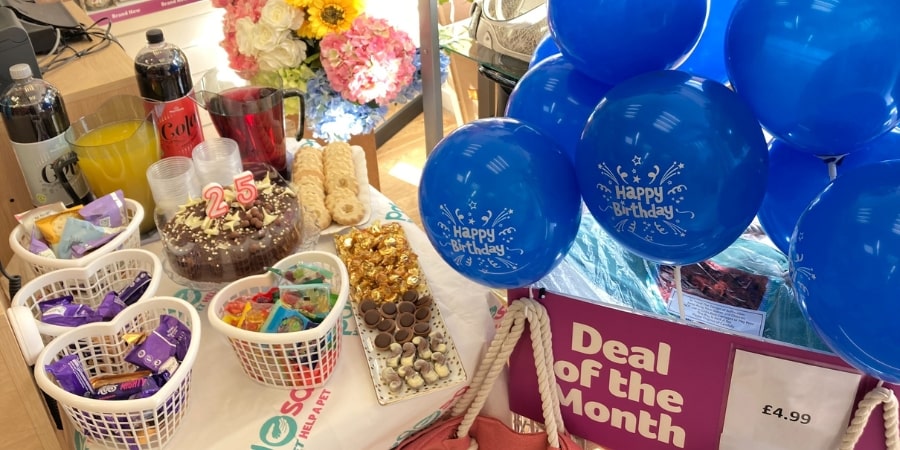 Would you recommend volunteering at PDSA?
I would absolutely recommend working in a volunteering role at PDSA because it's friendly, you learn new skills, and you meet many great people. Everything else I've learned along the way has been a bonus! The Managers there have always been supportive too, which makes things a lot easier.
Mary Smith, Shop Manager at Wishaw, said: "Marion's 25 years as a volunteer at our Wishaw shop is a truly amazing achievement. Our volunteers mean the world to us, and Marion's enormous contribution to the smooth running of our Wishaw shop has helped its continued success. We're really lucky to have Marion on board after all these years and, on behalf of everybody at PDSA, I'd like to say a huge thank you for her wonderful commitment."
Become a volunteer
If you are aged 18 or over, please consider volunteering with PDSA! No previous experience is required as we provide full training and support you with ongoing coaching. Our volunteers also have free access to our Volunteer Hub, which is full of useful training courses, development materials, and information to support your wellbeing.