During lockdown, many of us have enjoyed the chance to spend more time with our dogs. A popular option for many dog owners, including for me, has been agility.
Agility is not only fun but is a great way to improve fitness for you and your dog. It also helps with obedience as it encourages them to focus on your commands and they quickly learn it's really rewarding when you work together as a team. Some people choose to start agility to compete, but for others it's a way to spend time with their pet and provide them with stimulation and exercise. For me, it's a great way to hang out with Kirk doing something we both love!
How do I know if agility is for me?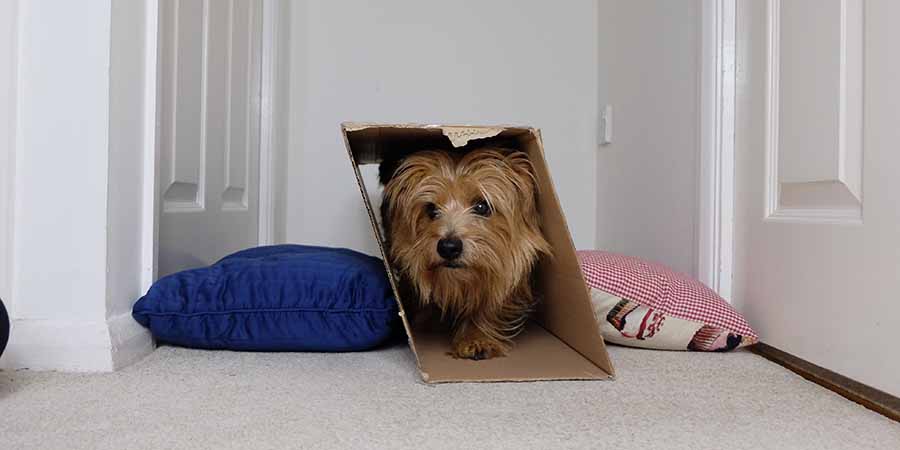 There are lots of different ways to get involved with agility, but the most important thing to consider before you start is whether it will be fun for both you and your dog. There are a couple of things I'd recommend thinking about before deciding if agility could be your new favourite hobby:
Personality
Firstly, think about your dog's temperament. Do they like trying new things, or are they more nervous in strange situations? Do they enjoy learning? Agility involves using a number of obstacles and can involve lots of new experiences for your dog - especially if you're thinking about competing. So think: is this something your dog might enjoy? If not, then agility might not be for you. If you're not sure, try a few of activities at home and see if they enjoy the challenge or find the experience a bit too much!
Breed
The second thing that you might want to think about is your dog's breed. Although there's no black and white line to say if a breed will or won't enjoy agility, some breeds may struggle more with obstacles depending on their size or shape. Generally, breeds that are more active and naturally inquisitive will find agility easier.
Some of the most popular breeds for agility include Collies and Spaniels as they are often very active and intelligent dogs who love to learn. It's important to consider your pet's ability to run and exercise as some breeds will struggle, for example with their breathing, if they get excited, overheat or do too much strenuous exercise. From personal experience, Kirk isn't considered a classic agility breed but he loves it, so temperament is likely to be more important, but if your dog might struggle because of their shape and size it's time to think about an alternative hobby.
Health
A final consideration could be your pet's medical history. Agility does put your dog's body under pressure especially in terms of their joints, heart and breathing. So if your dog has any medical concerns, it would be best to discuss these with your vet before starting any training. And you might want to think about these things for yourself too - most of us know that running to keep up with your dog can be a challenge even if they have tiny legs like my little terrier!
How do I get started?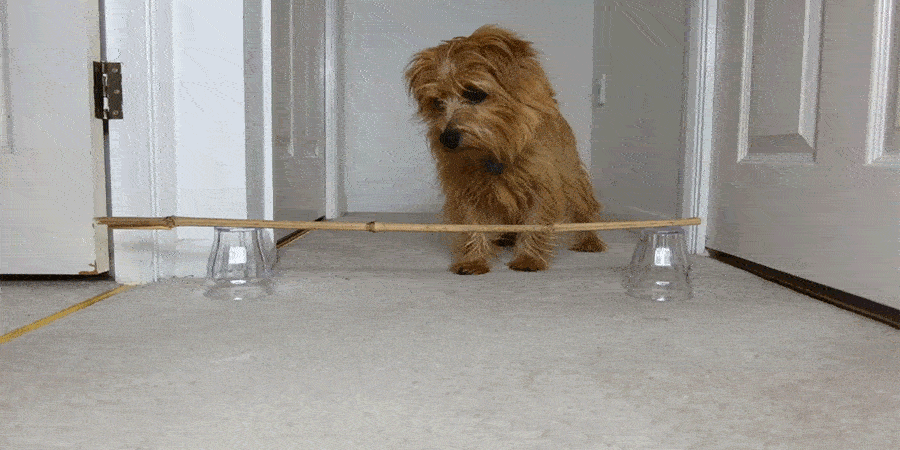 So if you've decided you and your doggy pal might enjoy agility, the next step is to give it a go!
Some people like to buy a few pieces of equipment and give it a go at home. You can find a lot of reputable equipment online to suit a wide variety of budgets, both in pet shops and from specific agility equipment stores. To start, you might want to look out for weave and jump sets - these tend to be more affordable and can be used in a number of different ways to help with training. Always make sure the obstacles are suitable for your pet's size and weight. It's also recommended that dogs don't jump until they are fully grown, usually around a year to eighteen months.
If you're not sure if you want to invest at the start you could try making a few home-made obstacles and games.
How do I find a good agility class?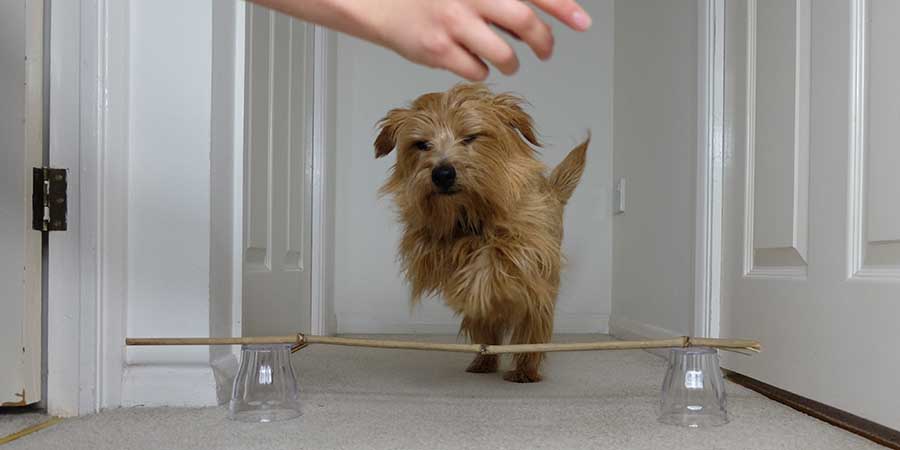 If you're having fun at home you might also want to try agility classes. Not only are these a great way to see if your dog enjoys agility but by having an instructor to guide you, you'll make sure you and your dog learn the best techniques. Although agility basics can seem quite simple, things quickly get more complex and there's a whole range of commands that can be a fun challenge to learn as you progress.
The Kennel Club website has information about agility and picking an instructor as well as a list of registered agility classes. You could also try Agilitynet, which is a site where people can post agility news as well as classes on offer. When picking an instructor, it's important to make sure they are using positive methods to help your dog learn, that they are understanding of your dog's individual needs, and they are comfortable taking things at a pace that works for you both. You might want to meet them before you sign up for their class, sometimes this can be watching a class (possibly a virtual class at the moment!) or with a trial lesson before you sign up for a course.
Group classes can be a lot of fun and a really great way for you and your dog to make new friends. But if your dog is more nervous or reactive around people or dogs, it's always best to discuss any concerns you may have with your instructor and make sure your dog enjoys the classes instead of feeling any additional pressure. And you could always try 1-2-1 classes at the start until you both build up your confidence.
So however you decide to get involved, we hope you can enjoy spending time with your dog, getting active and having fun this summer!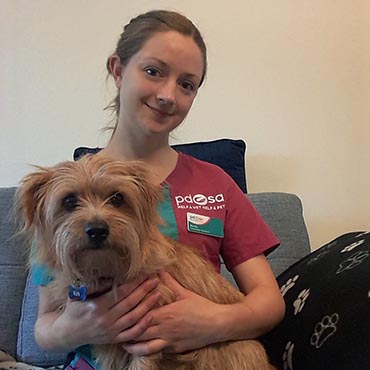 About Anna
Anna is a PDSA vet that also has a degree in 'Animal Behaviour & Welfare'. She works in a number of different PDSA hospitals and lives with her dog, Kirk, and two rescue rabbits, Jack and Harley.