As much as we'd like them to stay healthy, sadly our pets can get poorly. In fact, some breeds are even prone to developing heart conditions, which is why it's so important to research before choosing a breed and don't forget to insure your dog as soon as you get them.
If your vet has diagnosed a heart problem with your dog, it can feel like a real information overload at first. It's a lot to take in (after all the heart is such an important organ!) but there is a lot you can do to make your dog more comfortable and cope better with their condition.
Now, there are lots of different heart conditions out there so not all of this might apply to your dog's situation, but we've put together some tips to help get you started.
Follow your vet's advice and ask questions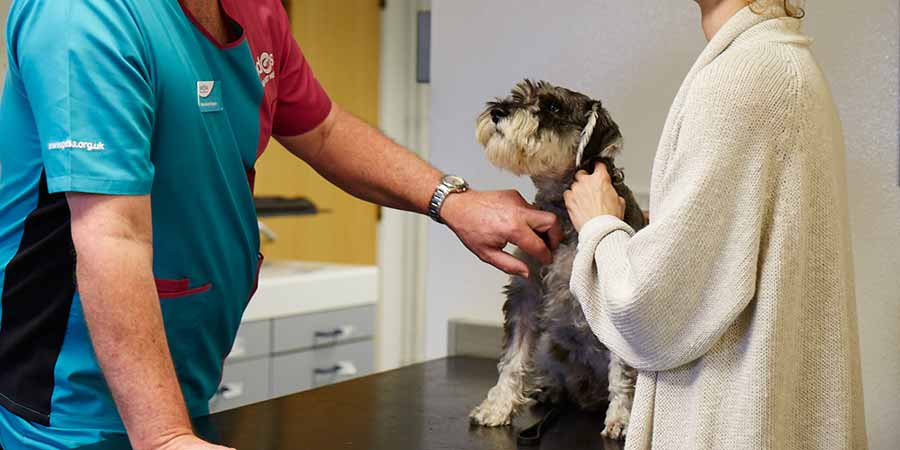 You probably have thousands of questions about caring for your dog after their diagnosis – don't be afraid to ask them (it may help to write them all down first so you don't forget). Your vet will be best placed to advise you on your dog's condition, so they should be your first port of call. You're not being a nuisance by asking questions or needing to ring a couple of times because you've thought of something new to ask. Your vet wants to help you and most importantly they want to make sure your dog is getting the best care possible. So don't be afraid to ask away!
Go at your dog's pace…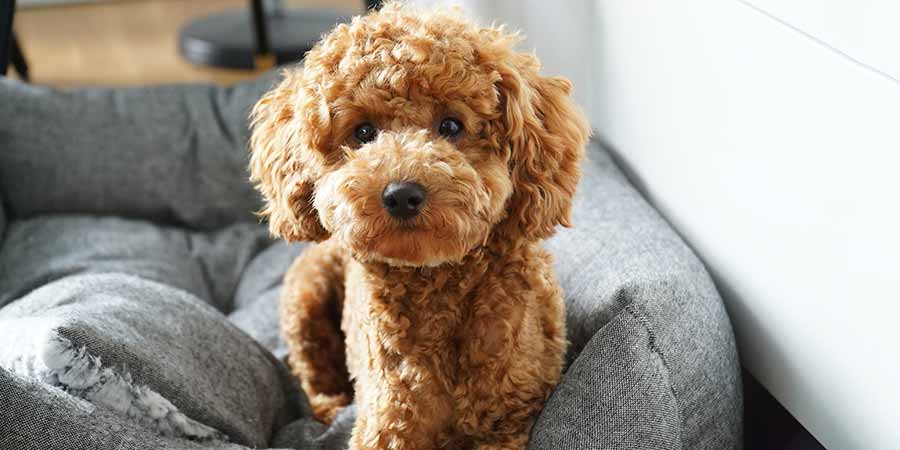 Your dog might not be able to do as much as they used to, or keep up with other dogs. It's really important that you take life at their pace if you can – which may be a tad slower than what it was! They might want to sleep a little more, so make sure they have somewhere comfy and quiet to rest if that's what they need.
…but don't stop exercising!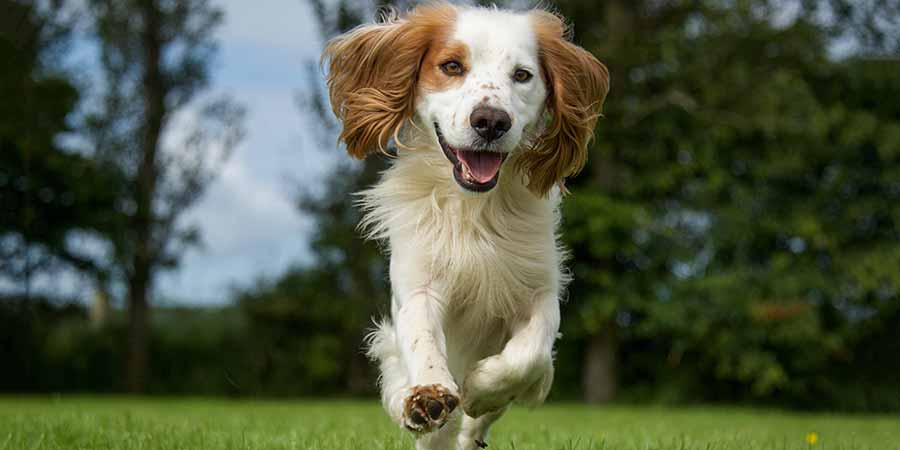 Your dog will still need regular exercise to help keep them happy, healthy and in shape! If they can't walk as far as they used to, consider cutting their walks down but having a couple more throughout the day if they can cope and make sure to avoid hot weather. You might be told to limit or even stop 'hard' exercise (running and chasing, for example) but your dog will still enjoy pottering around or going on a different walking route to normal.
Limit things that may trigger your dog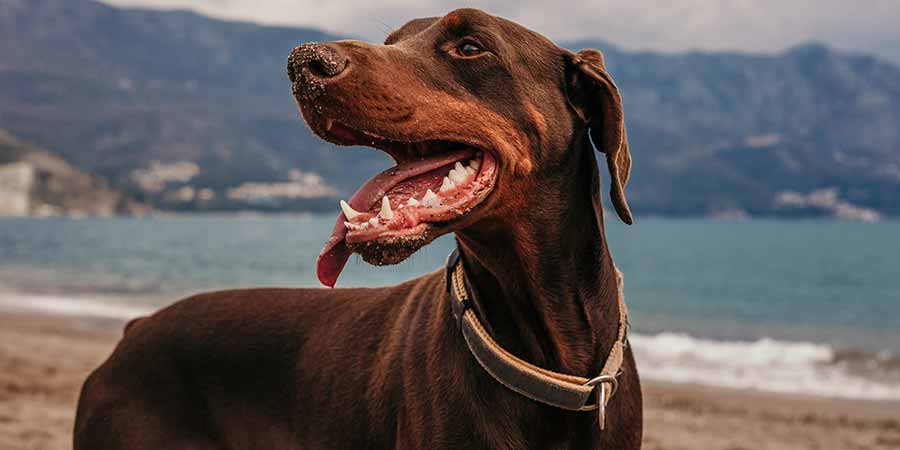 Dog are happy, bouncy pets, but sometimes getting excited can take its toll on their heart. We know this is WAY easier said than done, but it's best to try to keep your dog as calm as possible. For example, if your dog gets over-excited when they see unfamiliar dogs or new people, try taking them out at quieter times. Keep everything at home as calm as possible for your pooch.
Monitoring your dog's breathing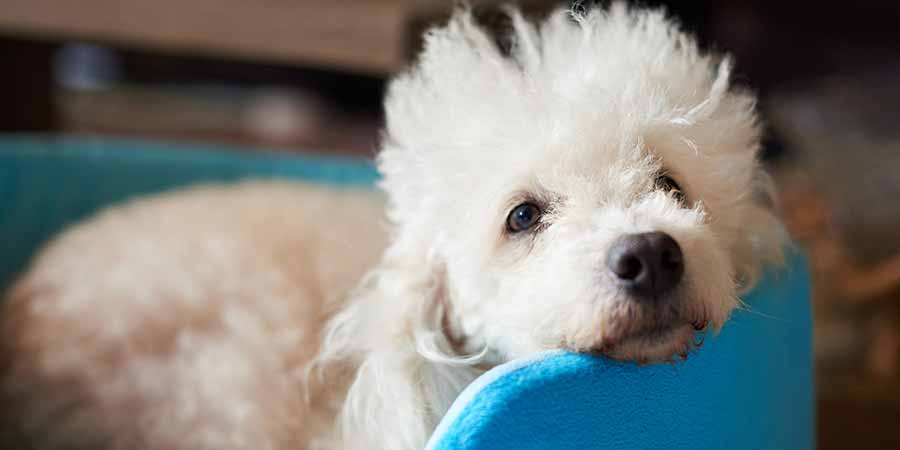 Your vet may ask you to monitor your dog's 'resting respiratory rate' to see if their heart disease is progressing, or if their medication needs to be adjusted. The resting respiratory rate is the number of times your dog breathes in one minute when they are completely relaxed, not when they are panting or excited. A good time to do this is when they're asleep. Watch your dog take a breath in, then out: that is one breath. There are apps available to help you do this, and your vet will let you know when you need to contact them. Take a look at our video to help you learn to take a resting respiratory rate.
Brain games can be a great way to beat boredom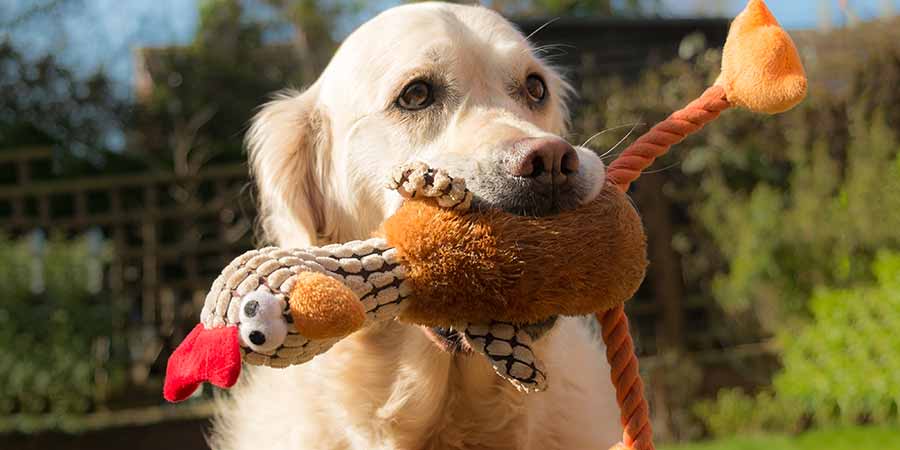 If your dog is having to exercise less because they're getting tired faster due to their heart, brain games can be a great way to keep them entertained. It's important to keep their mind sharp as well as keeping their body in shape, and your pooch will really enjoy getting stuck into a puzzle game or destruction box (which are less physically strenuous than walking or running). You can also hide their toys around the home for them to find.

Remember to stop any activity if your dog is getting too tired and needs to rest. Keep an eye on them and let your vet know if they're struggling more or you notice any change in their breathing: your vet may be able to adjust their medication to help. And sometimes, your dog might just be happy to sit with you and watch whatever you're doing instead of running around like they used to.
For more information on heart problems in dogs, visit our Pet Health Hub.
Brought to you thanks to support from players of People's Postcode Lottery