After becoming a Store Manager at the Stafford shop in 2016, he is now a Cluster Manager, overseeing six shops across the Midlands and Staffordshire. We spoke to Marc to reflect on his time as a PDSA Volunteer and how it's helped him transition into a full-time employee.
How did you first hear about volunteering at PDSA?
It was actually my mum who told me about it.
In October 2006, she spotted a PDSA advert looking for volunteers in the local newspaper and suggested I volunteered some of my free time there during the school holidays. I thought 'why not?' so I went to my local PDSA shop in Newcastle-under-Lyme and spoke to the Shop Manager to find out more.
I began volunteering the following week - and continued to do so until 2016!
Why did you want to volunteer at a PDSA charity shop?
Mainly because I wanted to learn new skills, gain some work experience, and keep busy during the school holidays. I had lots of spare time on my hands so volunteering at the shop gave me the chance to meet new people and fill up some hours in the day. I'm also a big animal lover, so PDSA felt like the charity for me!
Since then, my volunteering role has turned into a career that I really enjoy. I'm glad I decided to volunteer all those years ago as I've learned so much about PDSA and the impact the charity has on people and their pets.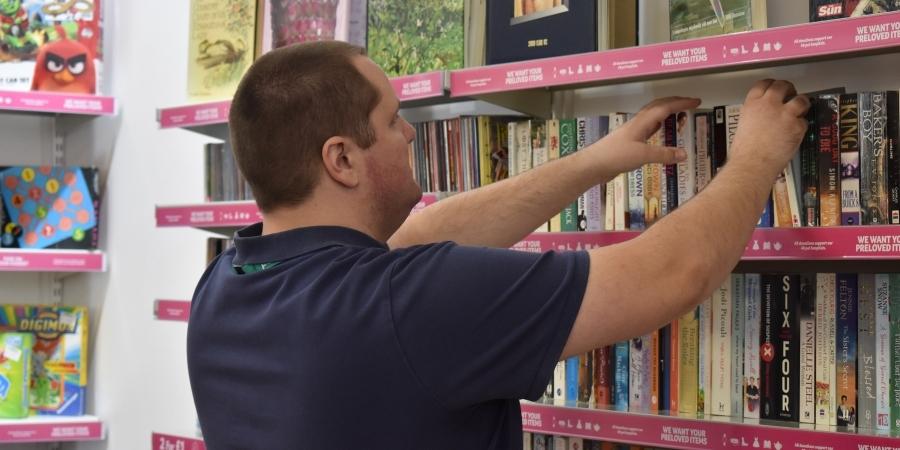 How often did you volunteer at PDSA?
Between 2006 and 2016, I volunteered around 21 hours per week (on average). Throughout those nine and a half years, I would give more or less of my time each week depending on my other commitments. I really enjoyed the flexibility.
I moved into a full-time role when I became the Store Manager of the Stafford shop in July 2016. I stayed in this role for six years until I was promoted to Cluster Manager in June 2022. In my current role, I oversee three shops in Staffordshire and two in the Midlands. I also manage the shop in Newcastle-under-Lyme.  
Do you think volunteering helped you transition into a PDSA employee? If so, how?
Being a volunteer first was an advantage as I already knew how the tills worked and what paperwork needed to be completed. Sometimes it's very daunting to start a new role, so if you already know half of it then it's much easier. I also knew all the volunteers and management team there, which was helpful too.
Coming from a volunteering background also makes volunteer recruitment and retention easier, as I know first-hand what being a volunteer is like.
What does a typical day volunteering at PDSA involve?
As a Volunteer, I would be involved in:
Merchandising
Steaming
Stock processing
Serving on the till
Sorting new goods deliveries
Window dressing.
What did you enjoy most about volunteering?
I enjoyed all aspects, but I particularly liked being on the shop floor where I could talk to customers throughout the day.
I also liked merchandising and arranging the stock in a way that would appeal to people browsing in the shop - you can't beat the smile on your face when a customer buys an item off the mannequin which you have dressed!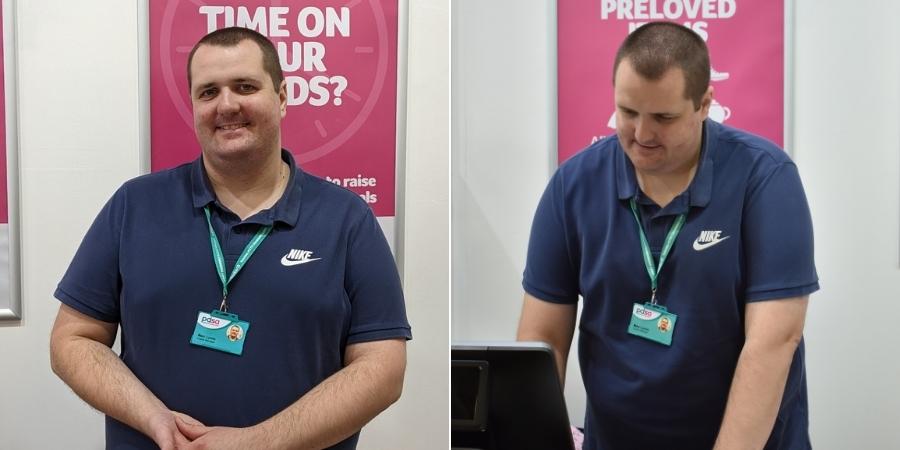 What was the most unusual item you came across at a PDSA shop?
I would say it's definitely a battle between a set of false teeth and a selection of stuffed lizards!
Have you ever been nominated or won one of our Volunteer of the Year awards?
Yes - I won the 'Volunteer of the Year' award in 2015 and received £100 worth of Pets at Home vouchers.
I remember I was initially very shocked to find out that I'd been shortlisted. It was nice knowing that what I did back then was appreciated, but to actually win the award was such a proud achievement!
Would you recommend volunteering at a PDSA charity shop?
Absolutely. I think PDSA is a such worthy cause and it's a great feeling to know that you play a part in helping sick animals. Volunteers talk to lots of customers who buy from the shop because their pet, or a close friend's or relative's pet, has gotten treatment from PDSA that they wouldn't be able to afford.
I learned a lot in my nine and a half years as a PDSA Volunteer and have made some great friends along the way too!
What would you say to someone who was thinking about volunteering at a PDSA charity shop?
Quite simply, give it a go! Everyone is so friendly and welcoming. No matter who you are or your background, volunteering is great for people from all walks of life - we had volunteers in their late teens all the way up to the age of 88!
Find an exciting volunteering opportunity at a PDSA shop near you
Please note: you need to be 18 or over to volunteer at one of our PDSA charity shops.