On 23 March 2020 Boris Johnson addressed the nation to urge the public to stay at home. All non-essential businesses closed. The vulnerable began shielding. Parents turned into teachers. And we were told to work from home where possible. Coronavirus was spreading and death rates were rising, the impact across the world was devastating.
As a lifeline for pets the length and breadth of the UK, our 48 Pet Hospitals couldn't simply close their doors on desperate owners in need. Instead, we had to make tough decisions and quickly change our ways of working so we could continue to be there for sick and injured pets.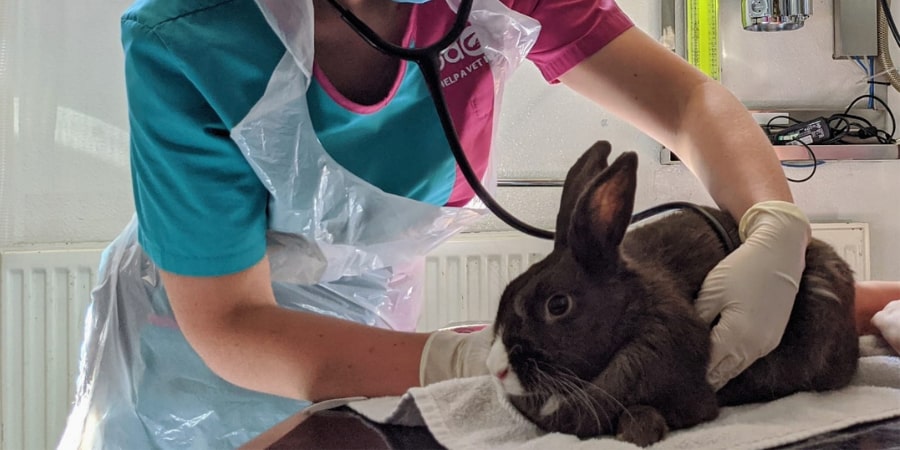 Within two weeks of Boris' announcement we introduced a new 'remote' phone consultation system to carry out our vital work. This meant we could provide care and treatment for non-emergency cases over the phone, allowing our clinically vulnerable staff and clients to shield and help prevent the spread of the virus.
Since then, our amazing vet teams have completed an average of 2,400 remote consultations every day, equating to over 775,000.
Our face-to-face hospital appointments, which were reduced due to Covid-19 safety rules like social distancing, were reserved for emergency, life-saving treatment. Despite the restrictions, we have provided over 20,000 life-saving emergency operations and 42,000 x-rays to vulnerable pets since March 2020.
When we were told to stay at home, the nation turned to the internet for everything from shopping for toilet rolls to home schooling. As traditional 'face to face' vet appointments for more routine advice became a thing of the past, our Pet Health Hub was a vital resource for pet owners looking for trusted advice. As rumours and concerns grew about the safety of pets amid the pandemic, we provided free and accurate information on everything Covid-19 related. Our visitor numbers grew to 235,000 a month in 2020.
Over the past year the Covid-19 pandemic has sent shockwaves through the UK economy. PDSA has also felt the devastating impacts, as our fundraising events were halted and our charity shops were closed during local and national lockdowns.
What's more, we have seen a huge increase in the number of pet owners needing our help. With many people facing financial hardship due to job losses, reduced income and redundancies, there is an even greater need for our veterinary care. We predict 50,000 more pets will be eligible for our service in the near future, putting a bigger strain on our resources.
Despite a challenging year we are thrilled to have continued our work honouring amazing animals. In September 2020 HeroRAT Magawa was awarded the PDSA Gold Medal for his life-saving work in Cambodia. Retired Military Working Dog Kuno was given the PDSA Dickin Medal for his outstanding service. Last but not least English Springer Spaniel Max was presented with the PDSA Order of Merit in February 2021 for providing comfort and support to hundreds of thousands of people worldwide.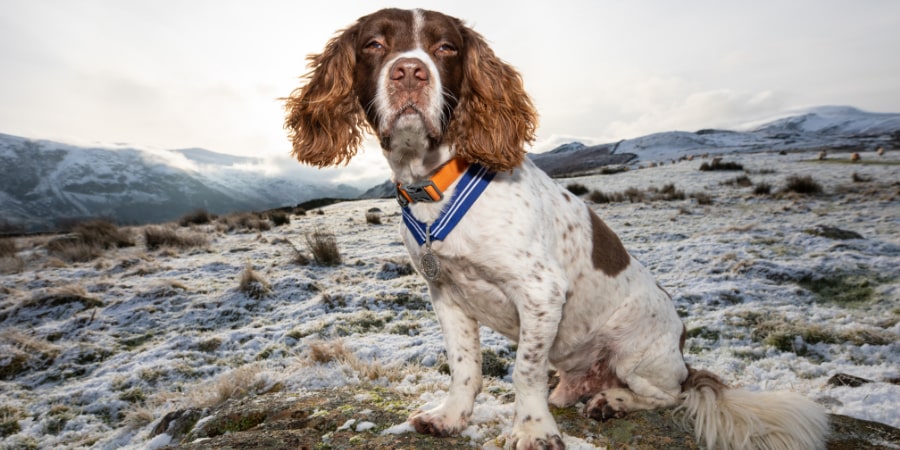 I am proud of how quickly PDSA adapted to the pandemic. No one could have predicted the impact it has had or how long it may last. But it's thanks to our hard-working veterinary teams, support colleagues, retail teams, loyal volunteers and generous supporters that we have been able to continue to care for people and pets in need during Covid-19.
Our veterinary services – which are a lifeline to so many owners and their pets – cost £70 million a year to run. Thanks to our amazing and generous supporters, who fund our work, we are able to keep pets and their families together.
Please help us continue our life-saving work by donating whatever you can today.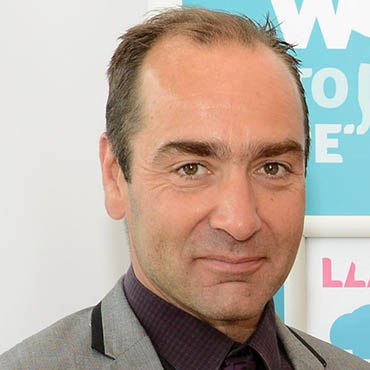 About Richard Hooker
Richard is PDSA's Director of Veterinary Services. He loves meeting our clients and their pets and, as a vet and a pet owner himself, he knows how important pets are in our lives.