As a lot of us are spending more time at home, it might seem like a good time to rehome a new pet. If you've been thinking of getting a pet for a while and are sure it's the right decision for you, then it may well be a good time to rehome.
Since the lockdown began a few months ago, a lot of rehoming centres have had to close their doors and been unable to rehome pets. Recently, centres worked together to create a new set of guidelines so they can begin rehoming again in a safe way that follows government advice on social distancing. 
However, while the idea of rehoming a pet can be really exciting, it's definitely not something to rush into – especially now!
Before rehoming during lockdown: things to think about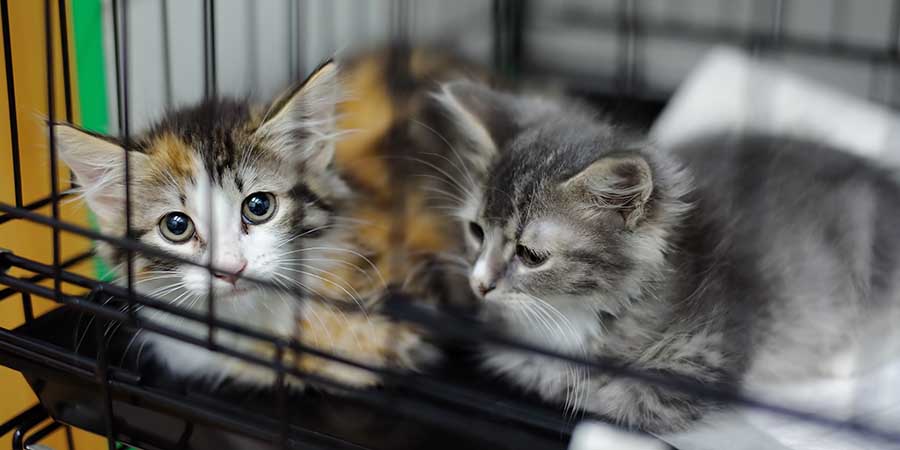 It can be tempting to rush into rehoming a pet at the moment because there are always so many pets in need of loving homes. There are a few things to consider before getting a pet during lockdown (or at any time really):
Your 'normal' routine. Just because you're at home a lot at the moment, doesn't mean you will be in a few weeks or months once the lockdown is lifted. Will you still have the time to give your pet the care and attention they need? Remember, dogs should never be left for more than four hours and even cats enjoy company sometimes!
Is it just lockdown talking? Being at home and unable to see friends and family is really difficult. Pets can be a really great source of company, but remember that they'll still need you even once the lockdown is over. So you need to think: is it just lockdown making you want a pet, or are you really ready, prepared and committed to giving a pet a new home for life?
Research. We can never stress enough just how important research is! Sometimes, we fall in love with the idea of something but the reality is very different. You might envision yourself going on long walks with a new dog or a cat curling up on your lap while you watch TV, but have you also thought about having to pick up their poop, dealing with fur everywhere or scratched furniture? You can find loads of free information on our advice pages to help you get started.
Are they the right pet for you? You might have your heart set on a cat, which is great, but if you like lots of attention they might not be the pet for you. Every breed and type of pet is completely different, some may be more active, need more grooming and potentially have more health issues so it's worthwhile doing some research before committing.
Can you afford a pet? Vet bills, food, accessories, insurance... providing everything your pet needs to care for their welfare needs can be expensive! Check out our pages below for an idea of how much your pet could cost in the long-run:
Your home environment. It's really important that everything is quiet and calm when you bring a new pet home. It can be really stressful for them and they'll need their own space. Having a new pet is very exciting for children but you'll need to help them understand that your pet will need to have time and space of their own, especially when adjusting to their new surroundings. With children being at home at the moment and potential rest breaks for your new pet being limited you'll need to think about whether this is the right time to introduce a new pet to the family. We have lots of advice on keeping the peace between kids and pets.
Are you prepared? Do you have everything (or at least, know where you can get everything) your new pet will need even with lockdown restrictions? Do you have a plan of where they will sleep, where their food will be etc.? Is your garden secure and pet-safe? Reputable rehoming centres will want to do 'virtual' home visits, so you need to make sure everything is prepared for this!
Are you able to register with a vet? A lot of vet practices are only seeing emergency cases at the moment, so it may be worth calling or emailing about registering a new pet and see what services they're offering.
Is fostering an option? Lots of pets will need short-term foster homes as centres fill up again. This is a great way to give a pet a temporary home in a loving environment, especially if you may not be able to commit to their care post-lockdown.
Ready to rehome? Here's what to expect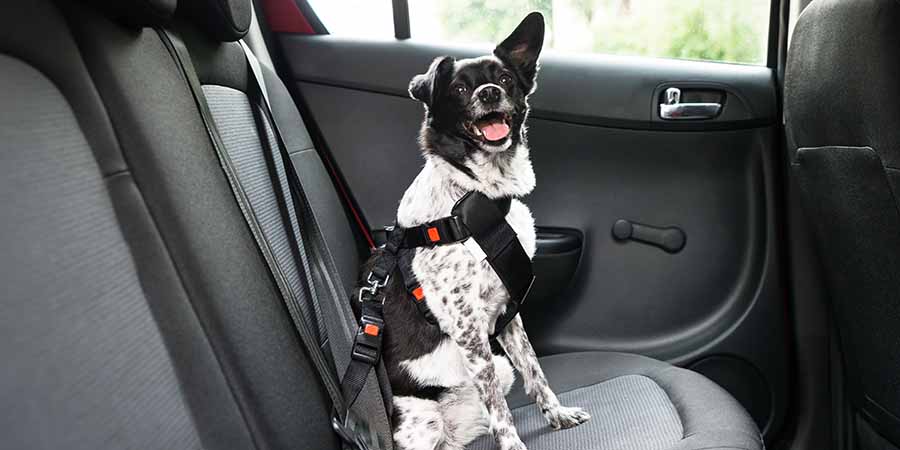 If you're absolutely sure you're ready to rehome and have taken into consideration all of the above (such as remembering that what is normal now, won't be in a few months!), the process might be a little different to usual.
All rehoming centres will have a different processes, but here's what it is likely to include:
Step one: call your centre. Many rehoming centres are closed to the public at the moment, so you'll need to ring them rather than turning up! They'll help you fill out an adoption form over the phone so they can match you to the best pet. They will likely be prioritising rehoming locally right now so try centres close by first.
Step two: finding a match. The staff at rehoming centres are the best people to match you to your new pet. They know their animals and will find you your perfect pal based on your lifestyle (current and future!).
Step three: a virtual home visit. The majority of rehoming centres will want to see your home before agreeing to rehome one of their animals with you, to make sure it's pet-friendly and suitable. It's likely they may ask you to send a video, or have a video call with you so you can show them round in real-time.
Step four: getting your new pet home. When you and the rehoming centre are happy (and you may have had a virtual introduction to your new pet), they'll start to look at bringing your new pet home. You'll need to make sure you have everything your pet will need (the staff can advise you on food etc.). Someone from the centre will likely drop your new pet off to you. They may want to do this somewhere they can maintain social distancing (for example, a secure garden they can access without entering your home). They'll give you all the information you need to know about your pet, including how to change their microchip details. If you are rehoming a dog, they may stay so they can and observe the two of you together for a little while to make sure everyone is happy.
Step five: after care. Usually, rehoming centres will provide plenty of aftercare to support you and your new pet as they settle in. They will be more than happy to still provide this and will likely arrange check-in calls with you a few days after rehoming and as regularly as you need them moving forward. A lot of centres would normally like to come out to your home and check that everything is going well – as this isn't possible at the moment, they might agree to organise this by phone or video call, or once social distancing restrictions have been relaxed.
Rehoming: some useful tips