Everyone knows that PDSA is here for the nation's poorly pets. We help those who have fallen on hard times by providing free and reduced cost treatment for their pets, saving thousands of lives and keeping countless families from having to make the difficult decision to give up their pet in their time of need.
But you might be wondering where it all started and who it started with. We're proud of our founder and the amazing work she did, so we thought we'd tell you a little about Maria and the beginnings of PDSA.
When and where was Maria Dickin born? What was her life like before PDSA?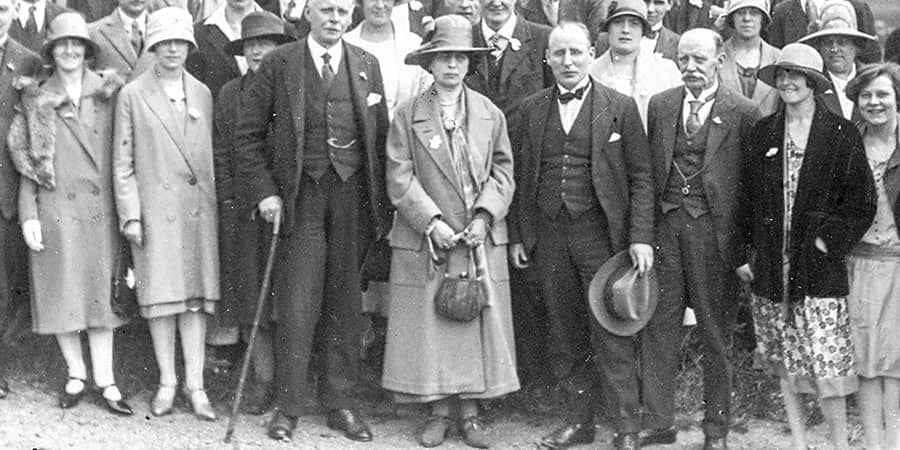 Maria was born on 22 September 1870 in Hackney. She was the eldest of eight children, the daughter of a church Minister, and never afraid to speak her mind!
Growing up, Maria herself even admitted she never considered the suffering of animals. She enjoyed reading and music, eventually teaching singing as a young woman. Now, during this time, it was uncommon for a woman like Maria to take a job, but her family didn't have much and she was determined to help.
Maria ended up running a music studio in Wimpole Street. Her determination saw her business become quite successful – even seeing some famous singers of the day through the doors. She was happy being able to contribute and most importantly, keeping herself busy.
Maria knew nothing about medicine or animal care. She was always very sympathetic towards the suffering of others and was outspoken about this. She was a very strong young woman who wanted to use her voice to make a difference – although in her younger years she didn't know just quite the difference she'd make!
What changed for Maria? Why was the PDSA created?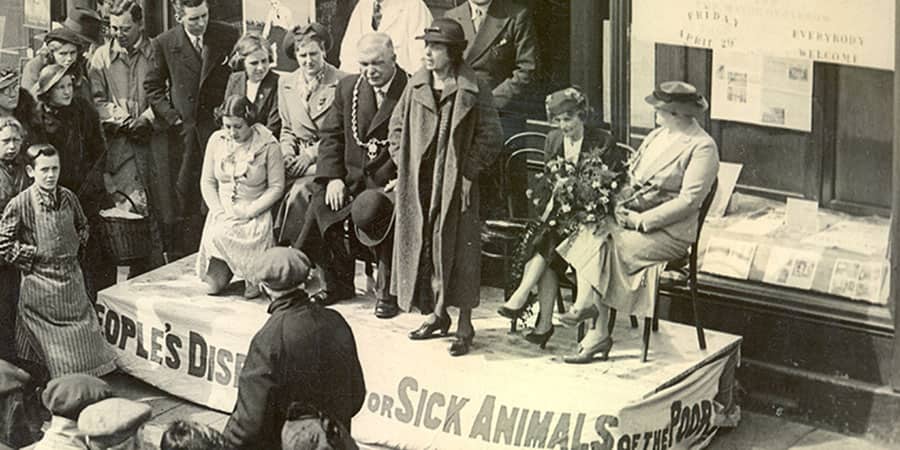 In 1899, Maria married and gave up her job as was expected of her. She supported her husband, an accountant, and took care of the home and their little dog. But hosting dinner parties and being a housewife wasn't enough for Maria – she missed working, being out and doing something she saw as productive.
So instead of taking on another job (after all, she would have faced criticism from society for having done this!), Maria threw herself into social work. She was passionate about helping people, and during the First World War the suffering of the poor was even worse so she knew she needed to help.
It was here, in the slums of London, that she first saw not only people suffering, but their animals, too.
People were poor. Too poor to take care of their animals, who they often relied on for their livelihoods. So poorly animals often meant that many people struggled to make a living and didn't have the money to treat their animals.
Maria was shocked. It was around this time her own dog fell ill and sadly died. She couldn't bear the thought that animals, who had no voice of their own, were being left to suffer because their owners couldn't afford to help them.
From this, Maria's pioneering journey into improving animal welfare began. She set up the very first People's Dispensary for Sick Animals (PDSA) in a basement in Whitechapel in 1917. Maria was faced with a lot of opposition from the Royal College of Veterinary Surgeons and the Ministry of Agriculture throughout the early years of PDSA, but she stood her ground and kept going no matter what was thrown her way.
Because of Maria, today we have 48 Pet Hospitals across the country helping over 470,000 poorly pets in need every year.

Want to know more? Read the full story and watch the video of how Maria Dickin founded and grew PDSA.