Without a doubt, our precious pets are part of the family, and the thought of losing them or leaving them behind in an emergency is unthinkable. However, by being prepared and taking the time to understand what you should (and shouldn't!) do, you can ensure your family's and your pets' safety if you are faced with severe flooding.
How to prepare for floods
Though wintertime is usually when most floods occur, it's important to know that they can happen at any time of the year. If you live in an area prone to flooding (e.g. near a river, a large lake, or the sea), you should always keep a close eye on weather warnings so you can act fast.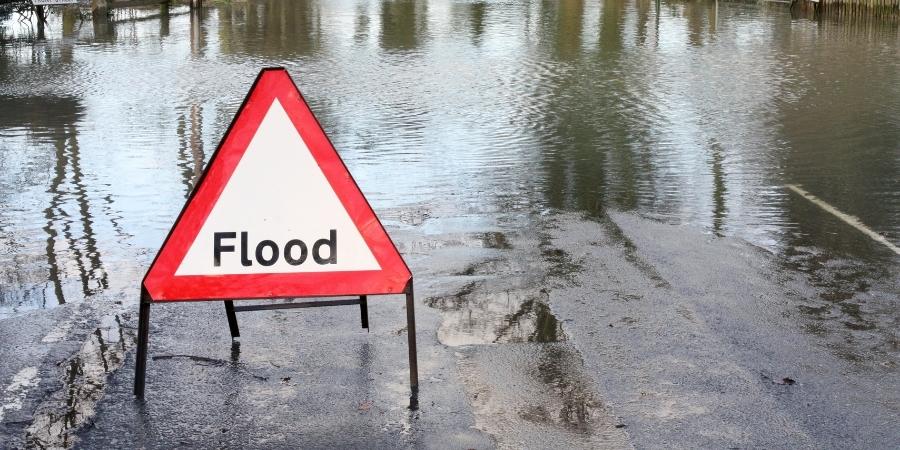 Stay alert
According to the Environment Agency, 5.9 million properties (or 1 in 6 homes) across England are at risk of flooding - find out if your home is one of them
Sign up to receive flood warnings – you can choose to be notified through a telephone call, a text message or an email
Visit the MET Office or Environment Agency website for the latest information on the weather or any warnings in your area
Keep up to date with local news and weather reports
Remember, floodwater rises rapidly. If there is a flood warning in your immediate area, don't just hope for the best – act early!
Be prepared
Make sure your pets are microchipped

,

and the contact details registered on the chip are up to date. Should you and your pet separate, having the correct contact details means you are more likely to be reunited.
Keep a bag of emergency pet supplies, including a week's worth of sealed pet food, fresh water, collapsible food bowls, poo bags, bedding, a lead

,

medication, and proof of vaccinations.
Create an emergency flood plan with a planned escape route, and keep your emergency supplies in one place for easy access.
Always have a pet carrier for your cat or small pets in your home and ensure they are desensitised to being in one. Never leave pets unattended inside a carrier in a flooding situation.
If you live in a high-risk area, consider getting life jackets for yourself, your family members, and your pets.
Make sure your pet insurance is up-to-date and you have your vet's contact details to hand in case your pet needs veterinary care.
Check your home insurance policy to see if you're covered for the cost of pet accommodation if damage to the home means you cannot stay there.
Put important documents (e.g. microchip paperwork, vet details, insurance policies) in a sealed waterproof bag, along with a photo of your pet in case they get lost.
Know what pet sitters or boarding kennels are available locally should you need to find temporary accommodation for your pets.
Remember, floodwater is often contaminated and could harm your pet if swallowed. Dog vaccinations protect against Leptospirosis, a disease caused by bacteria found in and around water (including floodwater) that can be fatal. Take the time to check that your dog is up to date with all vaccinations.
Staying safe during a flood
If there is flooding in your area, here are a few things to remember to keep your pet safe:
If any floodwater comes into your home (or is likely to), bring any pets that live outdoors inside, and shut your pets away in a room upstairs with access to plenty of food and fresh water.
Try to ensure different species of pets (e.g. rabbits and cats) are kept separate from each other as they are naturally territorial.
Don't take your dog outside until it's safe to do so. For their safety, you should also keep them well away from any floodwater as hidden objects within the water could injure them.
Prevent cats from becoming stranded, lost, or injured as a result of rising floodwater by keeping them indoors with access to a litter tray.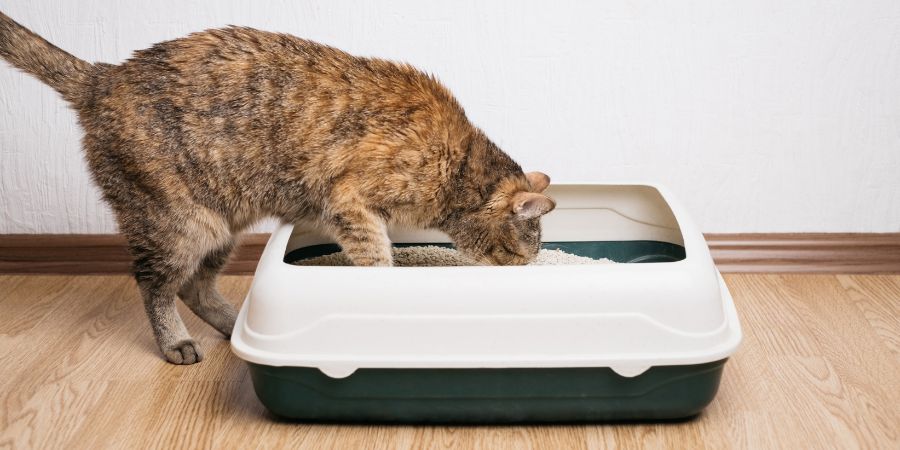 What to do if you have to leave your home
If your home is at risk of flooding, you may need to leave quickly. Here's what to do if you're told to evacuate:
If possible, find somewhere to stay (e.g. at a friend or relative's house) that is on higher ground. Take your pets and their emergency supplies with you and check your dog has a collar and ID tag on before you leave.
Be aware that your insurance company may move you into temporary accommodation and it might not be possible for your pets to stay with you. In this instance, be prepared to use a boarding kennel or pet sitter.
If you are unable to leave your home in time, stay in an upstairs room with your pets.
You may have no choice but to leave your pets behind. No one wants to do this, but it's important to follow advice from the emergency services. You should leave your pets in a safe room upstairs with plenty of food and water, and put a notice on your door or windows to let the emergency services know there are pets inside.
Once you're safe, contact the RSPCA or a local flood warden to tell them there are animals in your home that need rescuing. The RSPCA are part of Defra's National Flood Response Team and has Animal Rescue teams who are trained and ready to help with any animals in need during adverse weather.
Read next: Keeping pets safe in stormy weather