In fact, our research shows that the minimum lifetime cost of owning a dog can range from £4,600 (for a very small dog) to £13,000 (for a larger dog). With the UK cost of living crisis very much a hot topic of conversation, pet owners up and down the country may already feel worried about how to best care for their pets as everyday essential costs keep going up.
We spoke to Nina Downing, one of our PDSA Vet Nurses, to get her take on it all: "Owning a pet can bring endless hours of joy, but equally, they are a big financial commitment and one that is expected to last many years. No matter their species or breed, there are necessary costs that you can't avoid as a pet owner, such as high-quality food, regular health care, insurance and unexpected vet bills."
"While we always want the best for them, our pets won't notice or appreciate the cost of living increase. So, at times like this, it's important to remember that our furry friends are happiest and healthiest when their welfare needs are met and they get to spend as much time with their owners as possible."
With the cost of living crisis in mind, we've put together a list of low-cost ways to care for your pet and keep them at their happiest - without breaking the bank.
Click here to download our FREE Low-Cost Pet Care Guide.
Spend more time together
Spending quality time with your pet is priceless, yet it is often what brings them the most joy! This is because our pet's overall well-being can improve when they feel more connected to us and their social needs are met.
Spending enough time with your pet each day also lowers their risk of developing any behavioural traits that can stem from loneliness. Nina explains: "More often than not, pets love nothing more than spending time with their owner and they enjoy any opportunity to strengthen that bond. When a pet feels lonely, they can develop attention-seeking behaviours, lose their appetite or, in some extreme cases, may even show signs of aggression - all of which can impact on their health."
Learn how to groom your pet at home
With the average cost of a dog grooming appointment in the UK totalling around £43, learning how to groom your pet at home can save you a lot of money!, Brushing their fur regularly and knowing how to clip their nails safely are examples of activities that you can carry out at home once you've got to grips with it.
Cost-savings aside, grooming your pet is also a fantastic bonding activity and has many other health benefits too. Nina explains: "Brushing helps to distribute natural oils found within your animal's coat. Grooming your pet also gives you the chance to check for any skin problems that, if left to develop, could result in expensive veterinary bills later down the line."
"Ideally, you should be brushing your pet daily, every other day, or every week (depending on the species and breed) to encourage healthy hair growth and improve blood circulation. If your pet isn't used to being groomed, take it slowly and stop if they seem uncomfortable."
"Learning how to groom your pet at home also means knowing what tools and pet-safe products to use. If your pet's fur requires trimming, however, it's best to use a professional groomer with the appropriate certifications to ensure your pet's safety."
For more information and guidance on how to groom your pet safely, please visit our dedicated webpage: https://www.pdsa.org.uk/pet-help-and-advice/looking-after-your-pet/all-pets/grooming-pets
Buy in bulk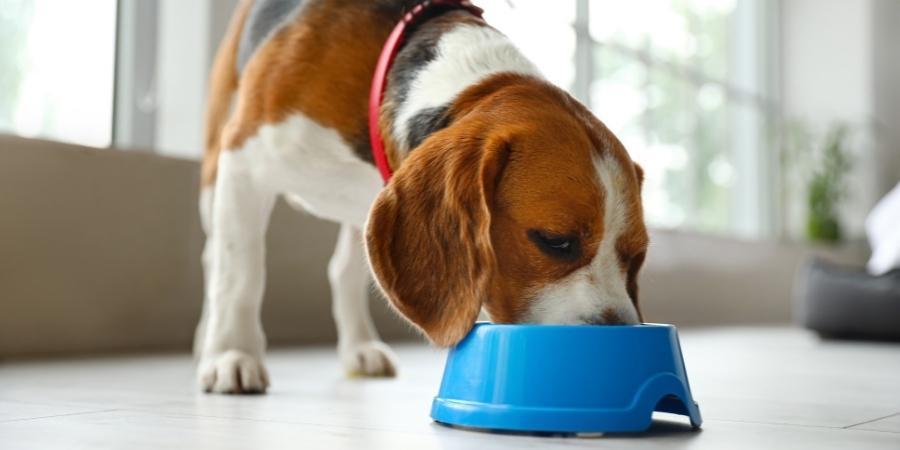 Pet food is generally more cost-effective when bought in larger quantities, so it's always a good idea to shop around for bigger bags at a discounted price. This way, you'll save money on your pet's food in the long run - just be mindful of best before dates if you're purchasing any perishable items and make sure you store the food properly.
If the cost of living crisis has made you consider switching your pet's food for a cheaper, lower-quality alternative, our PDSA vet, Nina, explains why you should perhaps think twice: "Pet nutrition can make a huge difference to the overall health of your pet, so feeding them the right amount of high-quality food each day is vital. Remember, better quality food with better quality ingredients is one of the key ways you can manage your pet's muscle health, weight, energy levels, and overall wellbeing."
Shop the range of food options available for dogs, cats, and small pets through our PDSA Pet Store
Pet insurance
No matter how well you care for your pet, unexpected accidents or illnesses can happen. After all, our pets love to explore anything they can get their paws on!
Without the right pet insurance in place, you're at risk of having to find the money for veterinary fees. When pets become ill or have been involved in an accident, these expenses can quickly add up. Pet insurance is a good investment for any owner and gives you the peace of mind that, should anything happen to your furry friend, you're protected from the bulk of the cost.
When you take out pet insurance with PDSA, you enable us to treat more pets as every policy sold contributes to our life-saving work. You also benefit from 24/7 veterinary advice online or over the phone, lifetime policies, and we offer the option to pay monthly (at no extra cost). It's a no brainer!
Use toys tactically or make them yourself!
While toys are great for playtime and keeping boredom at bay, your pet doesn't need loads! Even though it's a good idea to have a selection, you can rotate them by keeping some back and bringing them out. Make playtime fun by re-using the same toy for different games - for example, a ball can be used to play fetch, but it can also be hidden under an object for your pet to find.
You can even make your own pet toys at home! Take a look at our previous blogs to learn how to make a mouse toy for your cat or a simple toy for your dog. Remember, when it comes to keeping your pet entertained, it's all about having fun and enabling your furry friend to develop new skills!
Nina adds: "Toys are a great way to keep your pet active and busy. For example, throwing a toy for your dog to chase and retrieve will help to keep them fit - just avoid using sticks as these can cause nasty injuries and balls that are too small or squash down easily as these can be a choking hazard."
Take a look at some of our vet-approved pet toys available through our PDSA Pet Store