There's currently no evidence that pets can become sick from Coronavirus (COVID-19) or that animals can spread it to humans. However, as it's still relatively new, until more is known it's sensible to take precautions.
Many pet owners may be left with specific questions on how to care for their pets during these unprecedented times. Below are some answers from our vets, based on the latest official guidance. Following the recent advice to stay at home, you can read full advice from Public Health England online. 
Please note that this advice is for people who are healthy and not at risk, or showing any symptoms. If you are self-isolating, then we have separate advice on this.
Can I still take my dog for a walk?
Yes, you can walk your dog. Each person in the home can go out once a day to exercise, so each person could take the dog for a walk. It's important for their physical and mental health that they still get a daily walk, and short toilet breaks as necessary. But you will need to follow some simple rules:
Stay local – don't go too far from home or drive further than is necessary.
Maintain social distance – this means keeping your dog on a lead when around others to ensure you both stay at least two metres from other people and their pets.
Wash your hands thoroughly before you leave and as soon as you arrive home.
Can my cat still go outside?
If at all possible, it's recommended that you keep your cat indoors while we are being asked to stay at home. However, we realise that for some cats who are used to spending a lot of time outdoors, this could be incredibly stressful for them. In that situation we'd advise that you continue to let your cat out as usual, but try to minimise your contact with them.
If your cat is still going out, then it's really important to maintain good hygiene – wash your hands thoroughly and regularly. Particularly before and after touching your pet, their food or other pet related items, or when disposing of their waste. It's always advisable to avoid letting your pet lick your face, and don't share your food with them.
If you have more than one cat and they are all being kept indoors temporarily, this can be very stressful for them, which can lead to illnesses. Read our advice on how to minimise stress in multi-cat households, plus we have advice on keeping indoor cats active.
Is it safe to stroke other people's pets?
Although there is no evidence that pets can spread the disease, we'd advise taking sensible precautions until more is known. We'd suggest not interacting with pets owned by people who might themselves be self-isolating, just in case. If this is unavoidable, ensure you wash your hands after any contact.
Can I still feed stray cats?
Yes, you can continue to feed any stray or community cats that you regularly provide for. However, wash your hands thoroughly before and after doing this, don't stroke them, and don't let them into your house. Although there is no evidence that pets can spread the disease, we'd advise taking sensible precautions until more is known.
My neighbour has been advised to self-isolate for 12 weeks. Can I walk their dog for them?
Yes, if you are healthy and haven't been advised to isolate, then it's important to provide support for those that are under isolation, whether due to having symptoms in their household, or because they are highly vulnerable.
If you are aware of someone nearby in this situation, you can pop a note through their door to offer help. If you are taking someone's dog out for them we'd advise taking the following precautions to keep everyone safe:
You should both maintain good hygiene – regularly washing hands, particularly directly before and after a handover
Make sure you both keep at least two metres away from each other. A good option for handover is for the isolated person to let their dog out into a contained area first then move back inside. The walker can then come in with a different lead and attach this to the dog's collar for walking.
The walker should follow all social distancing guidelines while out with the dog – staying two metres away from other people and their pets at all times, and not allowing others to touch the dog.
Follow the same handover process as above in reverse – the walker should leave the dog in contained area and remove their lead then move away. The isolated person can then come out to take their dog back inside.
Can I take my isolating neighbour's pet to the vet for them?
Yes, if a pet urgently needs to see a vet and their owner is unable to leave the house, it's advised that someone else should take the pet in for them.
Please ensure that the owner calls their vet first though, and that they have been advised that the pet does urgently need to go in. If so, follow the same handover guidelines as above. Please also be aware that vets may have extra precautions in place to keep everyone safe, so you may be asked to wait in the car or follow different procedures.
What if I run out of pet food or other pet supplies?
Pet shops have been advised that they can remain open during this time, so you should be fine to pick up essential pet supplies when you go out for your own essential items. You can also order items online for delivery. PDSA's online shop has a wide selection of pet supplies available.
My pet requires a special food for an ongoing condition, what if I can't get this?
If your pet is currently on a prescription food, we'd advise contacting your vet to discuss the options. It may be possible for them to post or deliver the food out to you, or they may be able to recommend an online supplier that you can order this from.
What if my pet is ill or injured and needs urgent care? Will my vet be open?
Vets have been asked to keep an emergency service open if all possible during this time. It's important that pets continue to get any urgent care they need.
Please call your vet before going to the practice – many have extra precautions in place to keep everyone safe. They may also be able to offer a phone consultation in the first instance, to avoid unnecessary journeys.
What if my pet needs help outside of usual opening hours?
Vets will do everything they can to continue to provide a 24-hour emergency service as usual, but you may be asked to go to a different practice or service than normal. Always call first – ring your usual vet and you will get instructions on how to access emergency out-of-hours care. Please don't just turn up at your vet out-of-hours, you may need to go to a different practice and this could delay getting urgent treatment.
What if my usual vet is closed and my pet needs urgent care or medication?
All vet practices will be working together to try and ensure all pets can continue to access emergency care if your usual vet is unable to remain open.
My pet needs ongoing medication, how do I ensure I don't run out?
If you are concerned about a pet that needs repeat medication, call your vet for advice. For certain repeat prescriptions, it may be possible for them to post or deliver these to you. If not, and you are unable to leave the house, then you could arrange for someone else to collect these and drop them off for you.
What if my puppy/kitten was due to have their second set of jabs? Isn't this classed as essential treatment?
At the current time vets have had to prioritise emergency care. Many are operating with vastly reduced staff and sadly it isn't possible for many of them to provide preventive care at this time. We understand this is frustrating, but we appreciate your patience during these difficult times.
Until your pet is fully vaccinated, it's important that they don't go anywhere that unvaccinated pets may be visiting. It's best to keep them indoors or in a private garden until they are fully protected.
Depending on the timings, it may be possible for your puppy or kitten to have their second injections once vets are able to offer preventive appointments again. However, we'd recommend contacting your vet in a few weeks' time for advice about your pet's specific circumstances.
For more advice on pets and Coronavirus, and for updates on PDSA's services, visit our pages.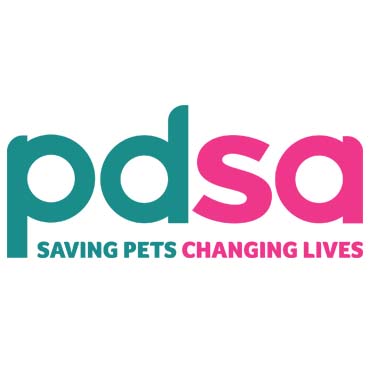 About PDSA Vets
We've put together advice from our veterinary team across PDSA.