Updated: 6 January
People can be asked to self-isolate for a number of different reasons, for example if they have symptoms of Covid-19, have tested positive for Covid-19 or live with someone with symptoms or who has had a positive test. In these situations, people are asked to stay at home at all times. Public Health England and the NHS have general guidance on self-isolating, but self-isolating can pose a unique set of problems for pet owners, so our vets have answered some of your most frequently asked questions below.
If you are not self-isolating and are looking for advice on caring for your pet during the pandemic, we have separate advice on this.
Pet owners shouldn't be concerned for their pets as it's extremely rare for them to be affected by the Covid-19 virus and there is no evidence that companion animals can transmit Covid-19 to people. It is possible that the virus may survive on pets' fur for a short time, as with other surfaces, so we do recommend taking sensible, precautionary steps to keep everyone safe.
We'd advise minimising contact with your pet as much as possible if you have symptoms of Covid-19 or have tested positive. And maintaining good hygiene practices is always sensible, such as washing your hands with hot water and soap before and after handling and feeding. You might also want to consider wearing a face covering while caring for your pet especially if you have symptoms.
Jump to section:
Can my pet stay with me? 
If you are self-isolating, it's fine for your pet to stay with you if you are well enough to look after them. If you are unable to look after them, or have to go into hospital, you'll need to ask someone else to care for them during this time. This could be family, a friend or a local kennel or cattery with procedures in place to safely collect pets in this situation. You might want to download a sign for your window to make people aware you have pets that will need care if there is an emergency situation.
If your pet is staying with you, try to minimise your contact as much as possible (just like with other people in the household) - unfortunately, this means no snuggling or cuddling until you are better! We understand this might be difficult, so if there is another person in your household without symptoms, it might be best for them to take over the day-to-day care of your pet while you are ill.
If you need to look after your pet yourself, or you want to spend some time with them, make sure you thoroughly wash your hands before and after touching them, their food, toys, bedding, and when disposing of their waste. Avoid kissing your pet or letting them lick you (especially your face), and don't share food with them. It's also a good idea to consider wearing a face covering when you're near your pet or taking care of them, for example when preparing their food. You'll also need to follow all other NHS self-isolation guidelines. 
Can my cat go outside?
Your cat can continue to go outside while you're self-isolating, especially if they aren't happy being kept indoors. If your cat is happy to stay inside, you may want to encourage them to stay indoors for the duration of your self-isolation period, but make sure you prepare them well because a change to their routine can be very stressful. You'll need to make sure they stay entertained and that you recognise any signs of stress. We have advice for reducing stress in cats, plus ideas for indoor games with cats.
While self-isolating we do recommend avoiding close contact with your cat, especially if they are continuing to go outside. You should try to wash your hands before and after touching your cat, their food or any pet related items. You might also want to wear a mask when you prepare your cat's food or have contact with them. We don't recommend touching anyone else's cats that might come to visit your home or garden.
Reducing contact with my pet will be stressful for me, what can I do?
Pets make a huge difference to our mental health and isolating from them can be difficult and frustrating for everyone concerned. That's why we recommend keeping your pet with you in most circumstances. You can still see them and enjoy their antics, while taking sensible precautions to try to keep everyone as safe as possible. If you are finding self-isolation difficult, check out the NHS guidelines on looking after your mental health.
Can I walk my dog if I'm self-isolating? Is it safe for someone else to walk my dog for me?
You shouldn't leave your home while self-isolating, which means you shouldn't take your dog for a walk. However, daily walks are really important for your dog's physical and mental health, so if possible, ask a friend, family member or professional dog walker to take your dog out for you. They will need know in advance that you are self-isolating, so they can take the proper precautions to keep everyone safe.
They won't be able to come into your house, they'll need to use their own lead, and should wipe the dog over with a clean damp cloth or disposable wipe before they touch them. Keep the handover as brief as possible and make sure you both wash your hands before and after handling the dog. It's important to maintain a minimum two metre distance at all times. Take a look at our advice on walking someone else's dog during the pandemic.
Remember, while your dog will still need their daily walk, you can also help them burn off extra energy at home. Try playing some fun indoor games to keep them active, or learn how to make your dog a destruction box to play with.
Is it safe to stroke other people's pets?
At this time, we don't advise stroking other people's pets, especially if you are self-isolating. Although we don't have any evidence to suggest that pets can spread Covid-19 directly, it's possible that a pet could have the virus on their fur if they come into contact with someone with Covid-19, just like anything else we touch. The virus is most commonly passed from person to person through coughing and sneezing, but there is evidence that it can live on surfaces for some time. The length of time depends on the type of material, temperature and other factors. As this could include a pet's fur, we recommend avoiding touching other people's pets at this time especially if you have tested positive or are showing symptoms.
Is it true that hand sanitisers/anti-bac gel is poisonous to dogs?
We are aware of a false social media post that suggested hand sanitisers contain Ethylene Glycol, (a chemical found in antifreeze and is extremely toxic to pets). This isn't true, hand sanitisers contain 'ethanol' (alcohol), not ethylene glycol. Ethanol can be harmful if ingested in a large quantities, but it evaporates quickly and IS NOT HARMFUL if it's accidentally licked in small quantities from skin, or fur. Please do not let this false information put you off using hand sanitiser products at this critical time. However, it's always important that you only use pet-safe products on your pet so we wouldn't recommend applying human products to your pet's skin or fur.
What if I run out of pet food or other items?
We advise making sure you have at least two weeks' worth of pet food and supplies in the house at all times in case you need to self-isolate. If you do find yourself running short of supplies and are unable to leave the house, then you will need to ask a local friend or family member to drop some off to you. Make sure the person that is delivering items knows you are self-isolating and doesn't enter the house. It's also important to remember to secure your pet in another room before opening the front door. You can order a lot of supplies online but remember to check the delivery times as these may be longer than normal at the moment.
What if my pet needs to see a vet?
If your pet needs to see a vet and you are self-isolating, contact your vet as the first step to get them help. Many vets are providing ways to support pets under their care, for example phone/video consultations and posting medications, which mean you may not need to go for a face-to-face appointment.
If your pet needs urgent care and you're unable to leave the house, we advise that someone from outside your household takes him/her into the vet for you. Please call the vet first to confirm that your pet does urgently need to go for an appointment. It's also important to let your vet know that you are self-isolating or have symptoms and that someone else will be bringing your pet into the practice. When your pet is collected, follow the same handover guidelines in our dog walking advice and make sure you ask the person taking your pet to the vets to wipe your pet over when they collect them, as well as on the return. Be aware that vets will have extra precautions in place to keep everyone safe, you might want to confirm these with your vet before making arrangements for them to be brought to the practice.
If you're a PDSA client, check our service status.
My pet needs ongoing medication, can I get repeat prescriptions to ensure I don't run out?
If your pet needs repeat medication, call your vet for advice. It may be possible for your vets to post or deliver them to you and if not, you could arrange for someone else to collect them. Make sure to contact your vet in good time because they may need additional time to process your prescription request.
I'm self-isolating and I own a ferret, what should I do?
Government guidance now states that ferret owners must isolate their ferrets for 21 days if:
you or anyone in your household is self-isolating
they have been brought into the UK from a country not on the travel corridor list (and in Wales if they have returned using the Pet Travel Scheme)
Self-isolation for your ferret simply means not having any contact with any people or other ferrets from outside your household. If your ferret needs veterinary care during this time, contact your vet for advice. You can find out more on our Covid-19 and pets page.
It's also very important to try to follow our advice on caring for pets while self-isolating if you have a ferret.
Did you find this page useful?
For more tips and advice on taking care of your pet, sign up to our emails.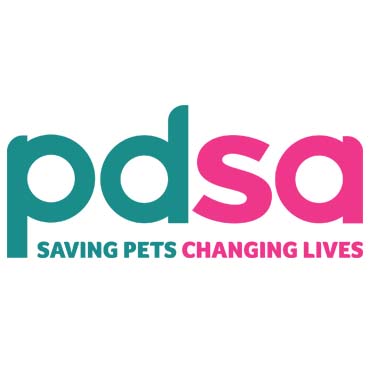 About PDSA Vets
We've put together advice from our veterinary team across PDSA.